I recently found an very interesting food blog called
A Chow Life
and decided to test out three of the recipes. Everything on that blog looks so delicious. If I could afford ingredients to try out all the recipes on there I would. All the directions in the recipes were pretty easy to follow. And all the photos of the foods are superb.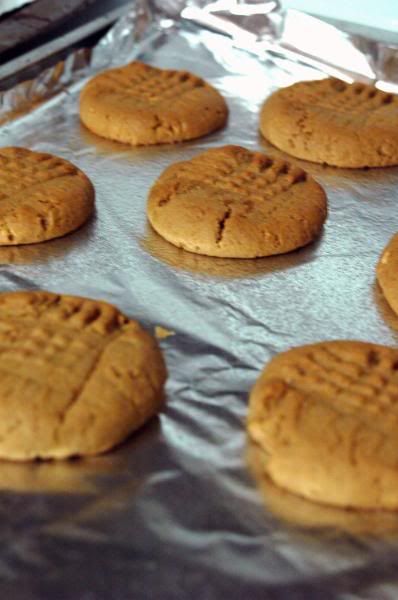 First, I tried baking the
Peanut Butter Cookies
. A simple classic, but I have always loved peanut butter cookies. My favorite part of making these cookies was getting to make the criss-cross marks on the tops with a fork. They were delicious.
Later me and Dave decided to tweak the recipe by substituting peanut butter for Nutella, mixing in chocolate chips, adding some milk, and topping them with almonds and dark chocolate chunks. They were certainly a unique treat. You can see the results of this experiment
here
at Dave's blog.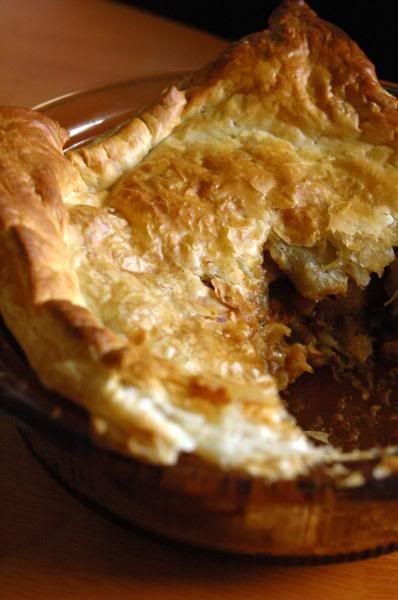 The second recipe I tried was the
Moroccan Pot Pie
. It is definitely not your normal chicken pot pie because it is spiced with paprika, cumin, and cinnamon and sweetened with raisins. None-the-less, this recipe was great as well.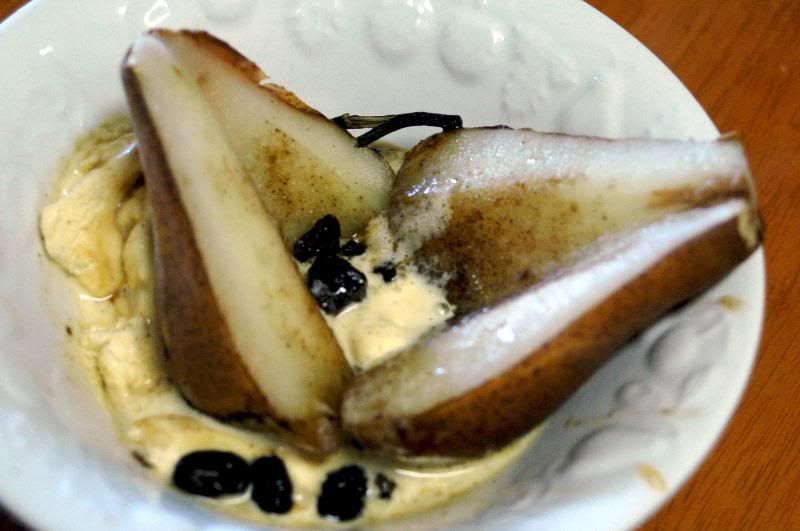 Last but not least were the
Baked Pears
that I tried. These were ABSOLUTELY delicious. Seriously. I loved the syrupy texture of the brown sugar and raisins that filled the pears. I ate one hot from the oven on a bed of cold vanilla ice cream. Yum.
Needless to say, it was a week of good eats.