Recently I did a watercolor sketch of Jane from
Sea of Shoes
. I am not that pleased with how it came out actually. I like the lines and the composition, but I don't think the colors work well. I think I am so bored with realism that everything I do ends up really stylized.
I really like Jane's blog. As a shoe addict myself, I can appreciate her awesome shoe collection. I really like her vintagey, earthy, and yet edgy style. As a Texan myself, I think its great that she is from Texas. I notice that most fashion bloggers are located in California, but Jane proves that you can have style in the Lone Star State as well. Perhaps I am homesick too. Her blog is located near my hometown.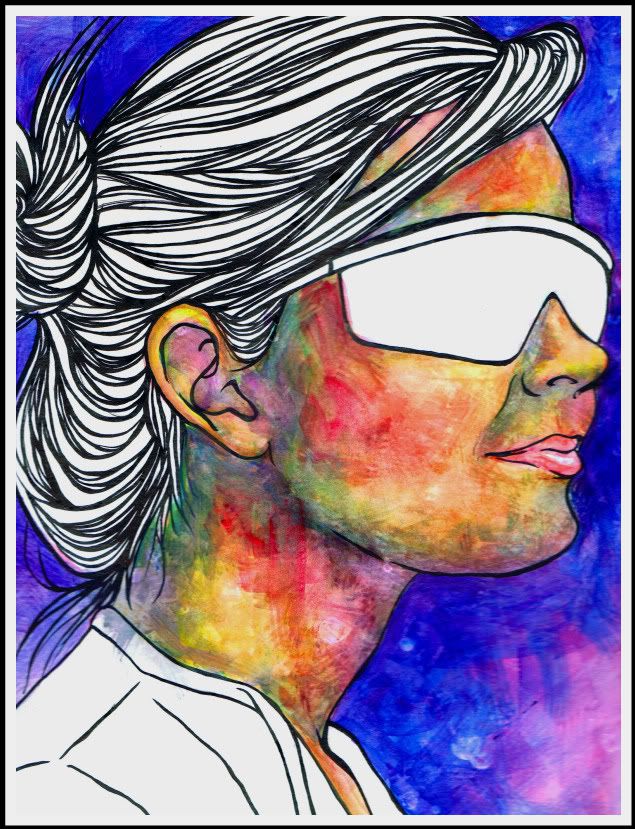 I also inked out a sketch of Karla from
Karla's Closet
. I don't know if I am going to color it the same way I did Jane's sketch. I think I might go realistic on this one and see how it turns out. I dunno, I am just not as patient with painting as I should be.
Karla's blog is one of my favorite blogs. Her style is amazing and unique. While I'm not so sure I could pull off the outfits she works, I am still so inspired by her style. I may not go around in super-tall platform wedges, leggings, a boxy blazer and a teeny clutch, but man do I wish I had the nerves to.