HURRAY!!! I finally got my application turned in a day before it was due. Now if only I hadn't spelled portfolio 'portlifio'. They are pretty picky about spelling errors. But I don't think I had any errors in the rest of the 3 writing portions I had to do. There was some intense writing for an ART application. Seriously, can't I just turn in my portfolio and have them judge me by that alone? Instead I had to do that and in addition write about what experience/object/image has changed my view on life and inspired me to pursue art, a statement of educational intent, and a comparison of two maps. MAPS! [cue the Yeah Yeah Yeahs song stuck in my head] But really, why not two artworks or photographs or something. I applied for the design degree and the studio art degree which are two separate applications and had me working double time.
And after all of that is said and done, I am contemplating getting a degree in Apparel Design. Which I actually can claim because I am in the Natural Sciences school already. And the only things I would need take care of would be textiles, chemistry, government, and biology.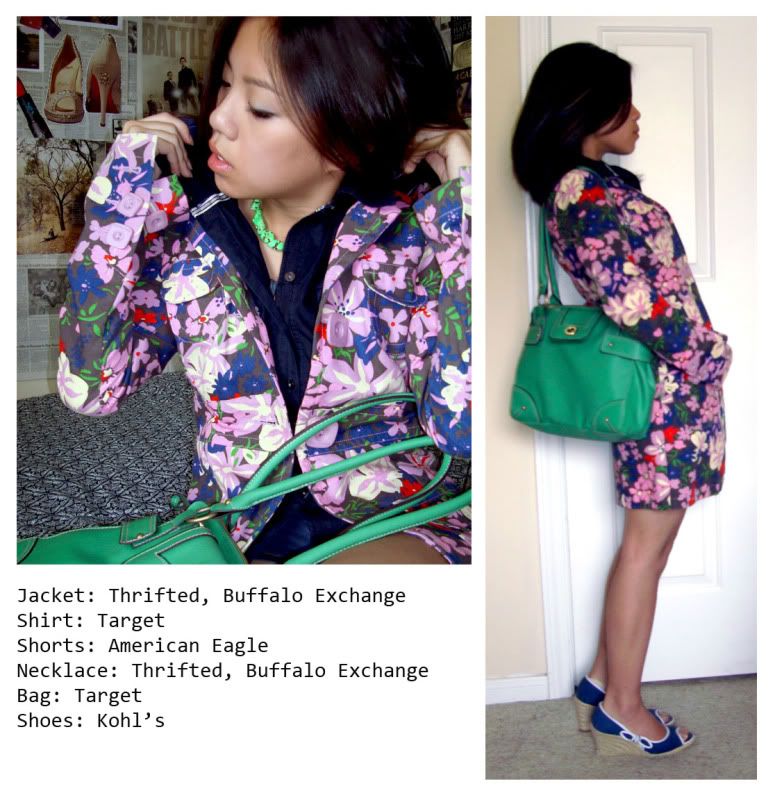 Ladies and Gentlemen, I introduce to you my tacky floral coat. I got it at a thrift store a while ago and thought that it was the cutest thing I'd ever seen. Apparently my fashion sense is questionable because everyone else who has seen it thinks it is simply atrocious, tacky, loud, etc. People who know me chalk it up as one of those weird things I inexplicably find awesome. People who don't know me give me stares and whispers. Seriously, I wore it to class once and I could hear other girls giggling. I have solidified my place as the tacky-flower-jacket-girl. YES.
I got my new black shirt dress in, its great. I wanted it in green, but black was the only color left in my size. Its the only shirt dress I have found that doesn't look like a shapeless sack on me.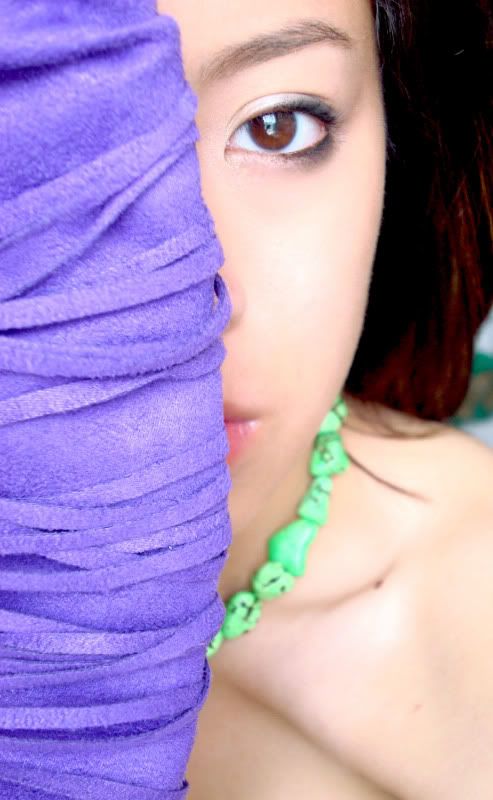 I am the master of taking pictures with half my face covered. And I liked my purple suede clutch.
'Till next time bloggers!
:]