Been an extremely bad blogger as of late. Haven't had a new entry in weeks.
I've been in California for the last 2 weeks. The weather there is so much better than the unbearable heat of Texas. All you bloggers who live in Cali are so lucky. It is such an interesting and exciting place to live.
During my time there I visited the Hearst Castle, Sequoia National Park, Yosemite National Park, San Francisco, San Diego, Little Saigon, and many many beaches. My favorite place to be was San Francisco. Despite the horrible traffic, it is a beautiful city with a lot of culture.



The beaches next to the Golden Gate Bridge

.



An interesting reflection from a sign in Chinatown.
The beach sand casting harsh shadows at sunset.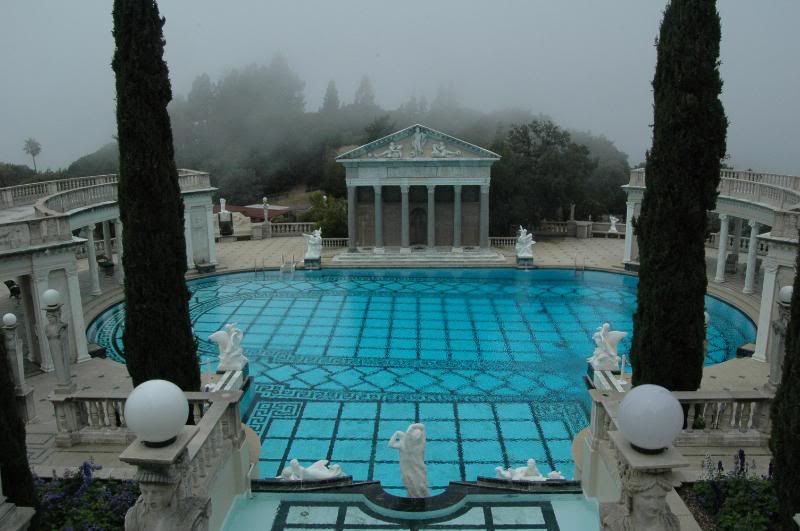 The swimming pool at the Hearst Castle.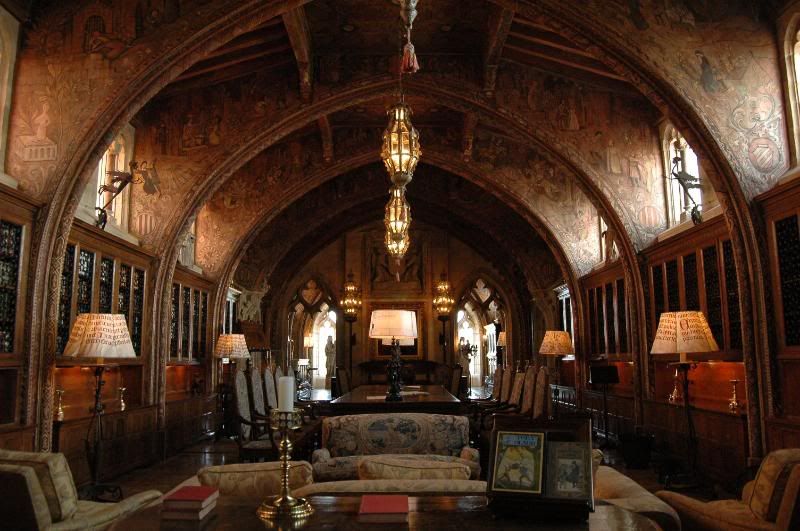 William Hearst's private library.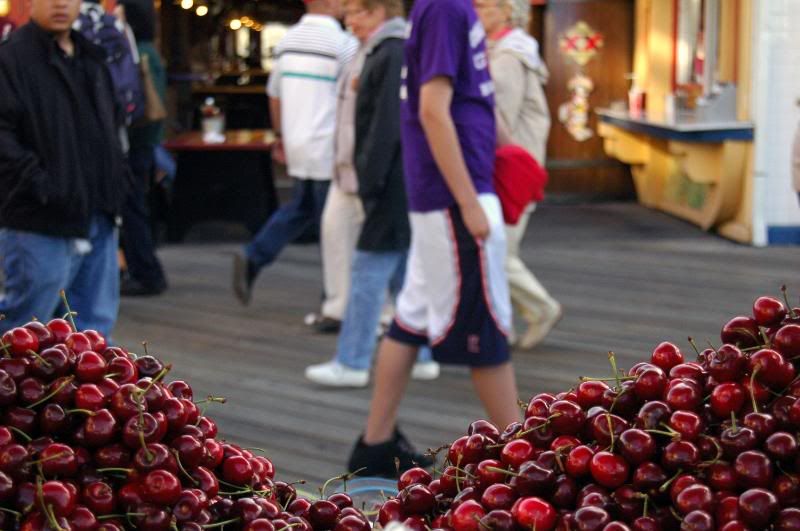 Cherries are so cheap in Cali! $1 a pound! Mmmmm!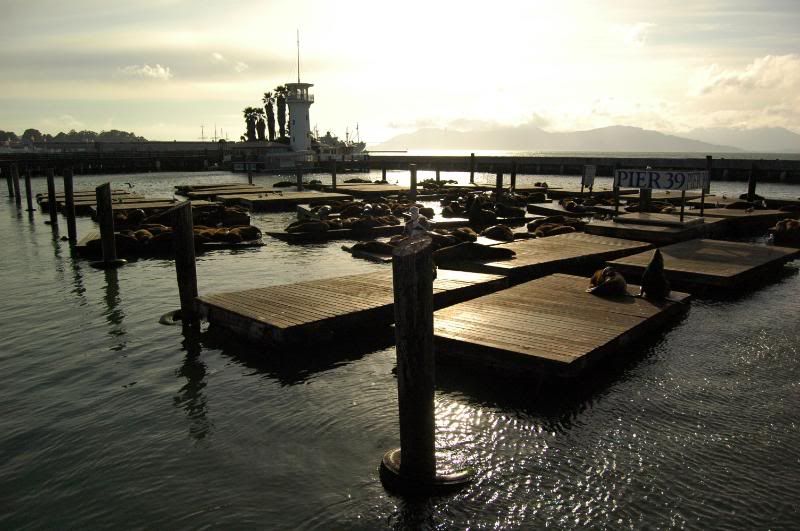 The Sea Lions on Pier39

.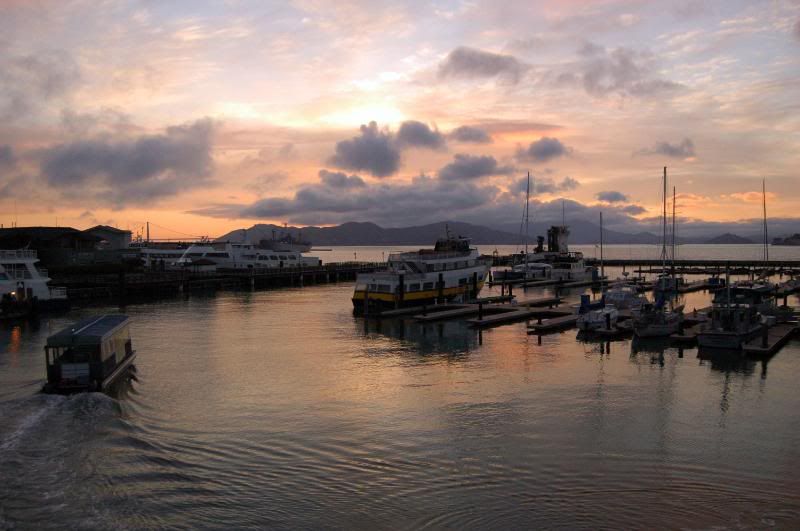 The sunset on Pier39.
The view at night of San Francisco. Wish I had had a tripod when I took this photo.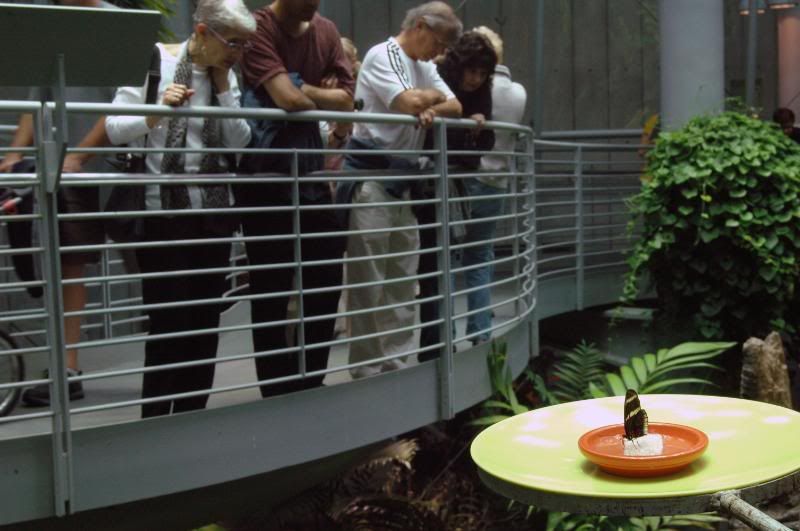 The California Academy of Sciences has an indoor rain forest environment.
Only this butterfly would poise for me.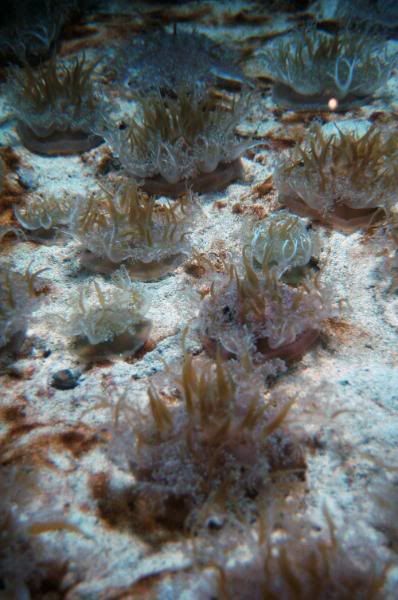 True or false? Do jellyfish have brains?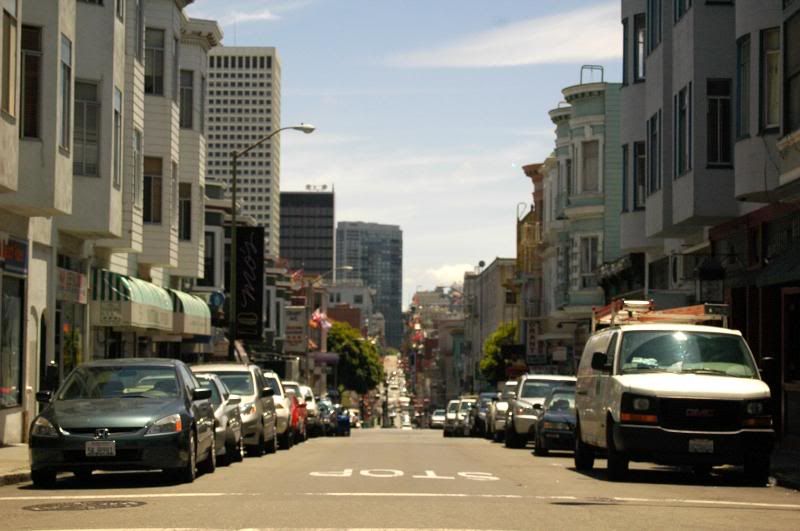 Looking down the road in Little Italy.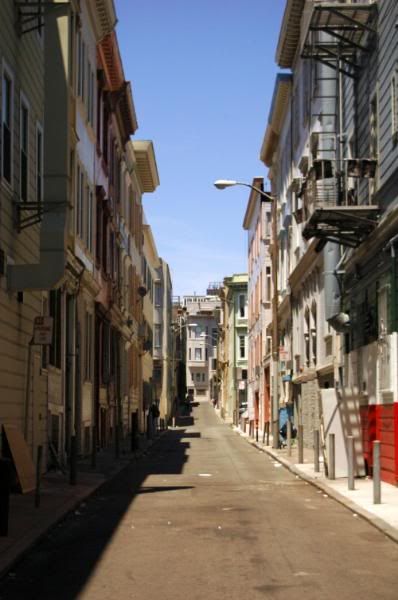 A bright alleyway in Little Italy.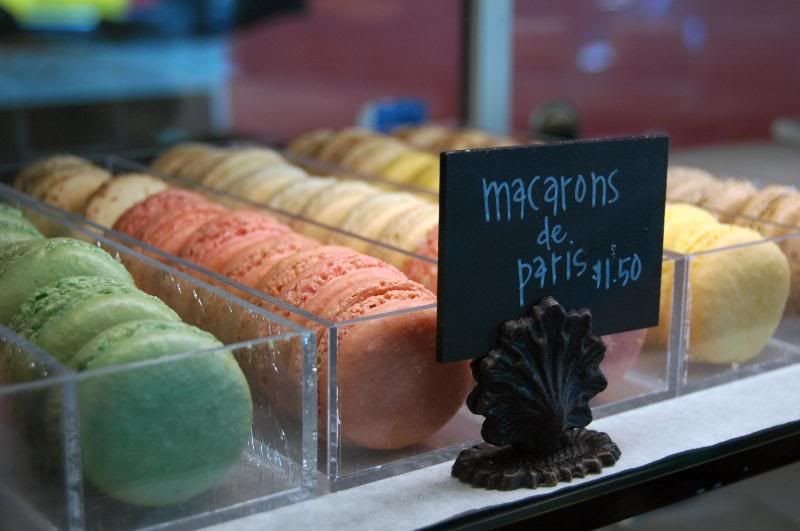 Macarons. Not to be confused with those coconut hubcaps, Macaroons. I bought two of these and they were delicious!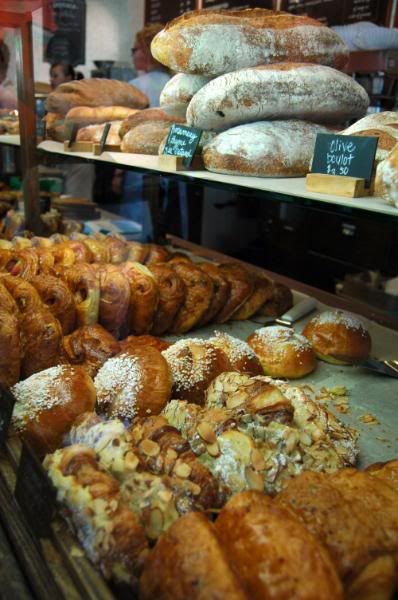 The case of the French Bakery I had lunch at in Little Italy.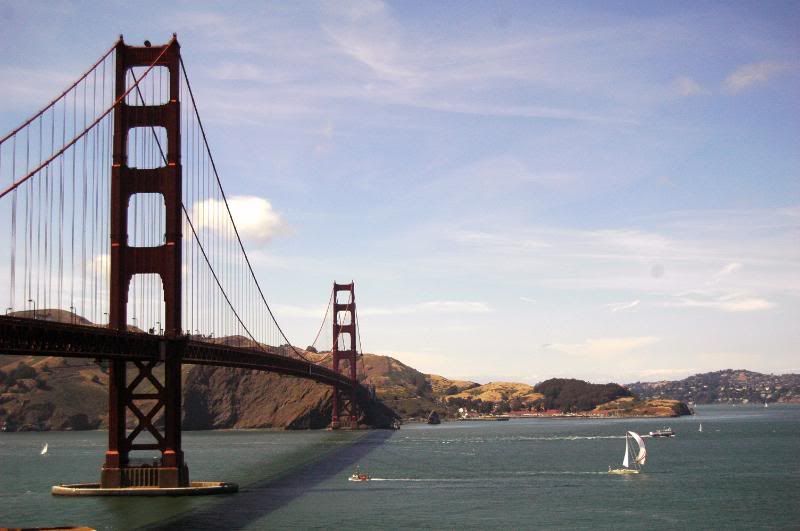 The signature of San Francisco. The Golden Gate Bridge.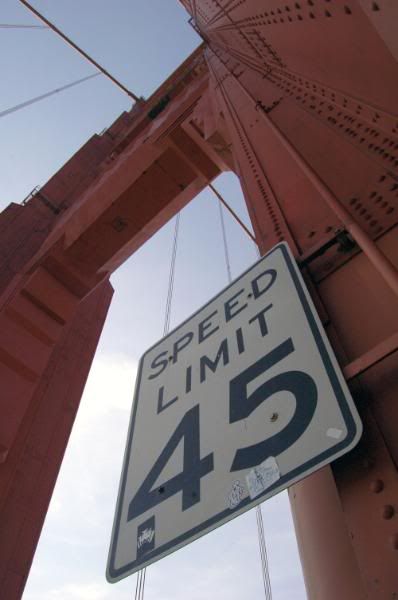 The speed limit was 45. But I swear people were going much faster.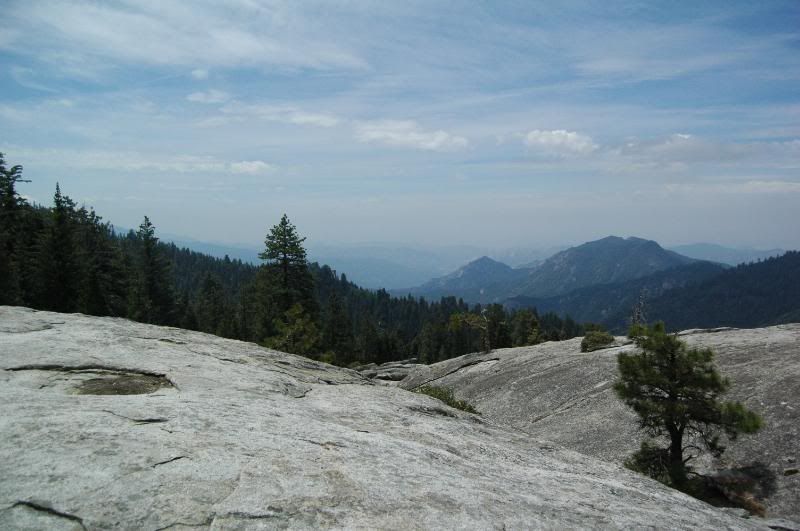 The view from Beetle Rock at Sequoia.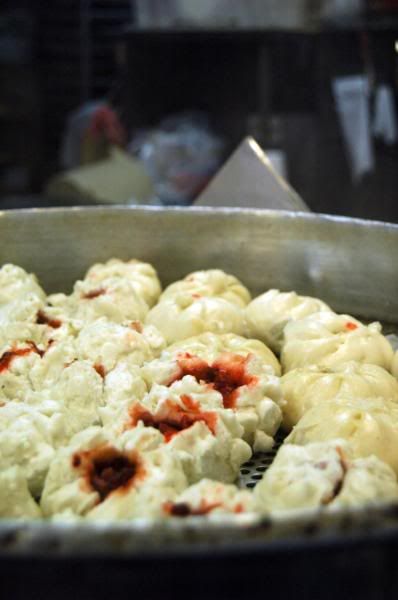 Chinese dumplings. Sweet white dough with seasoned pork inside.
Dumplings in a Dim Sum restaurant in Chinatown.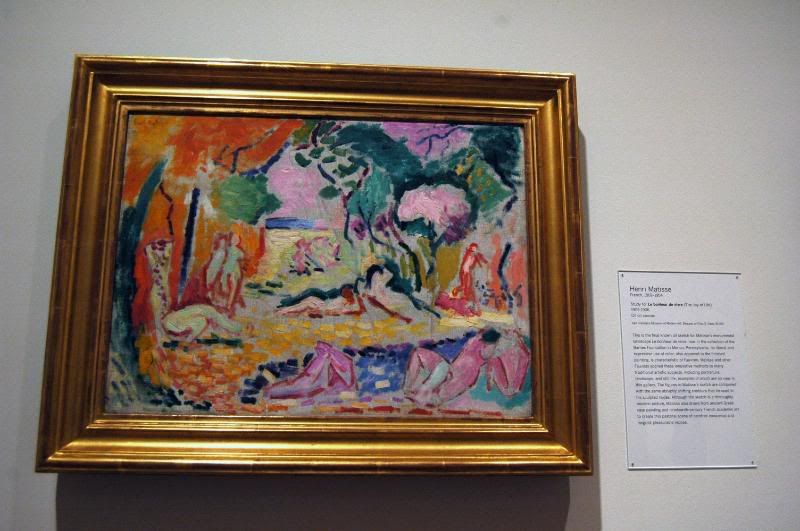 Matisse's The Joy of Life in the San Francisco Museum of Modern Art.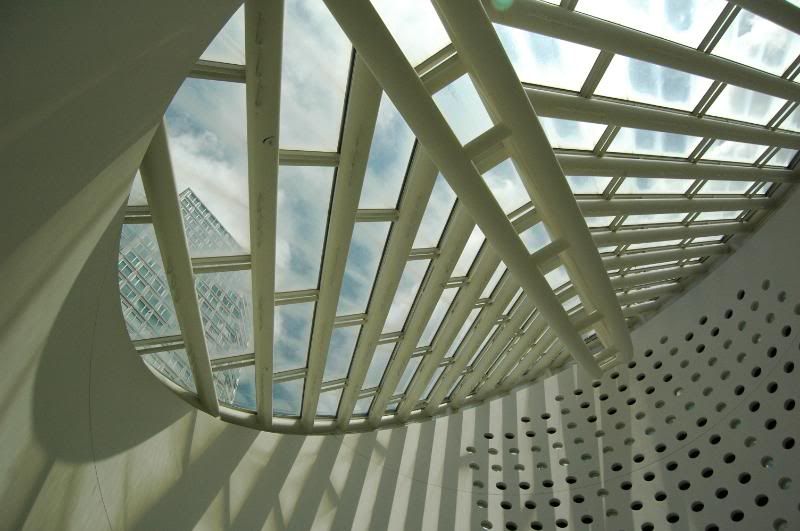 The top of the Art Museum. They had an Ansel Adams and Georgia O'Keeffe exhibit there.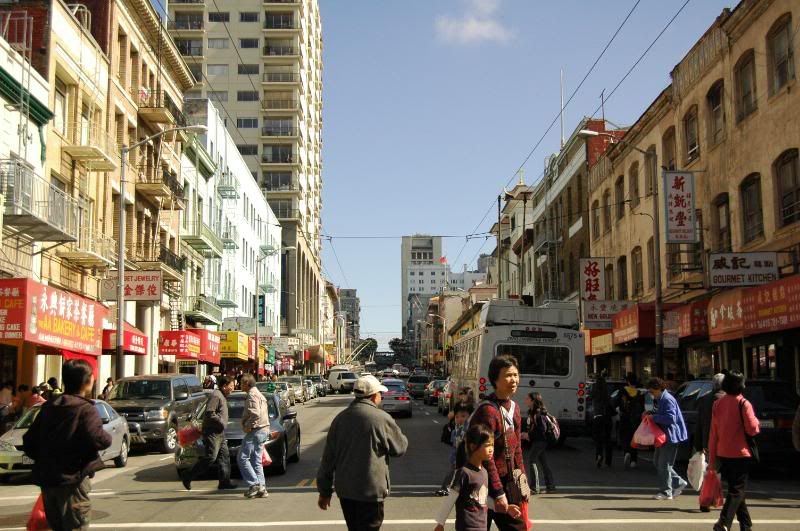 A busy intersection in Chinatown.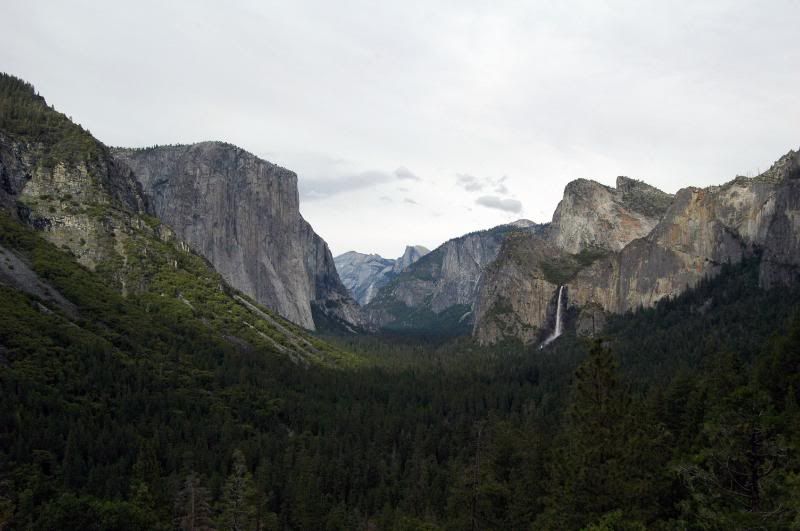 The valley of Yosemite National Park.
This stuff looks disgusting, but it is actually a delicious Vietnamese dessert. Although it looks like fish eggs and guts, it is just oddly shaped jellos in coconut milk.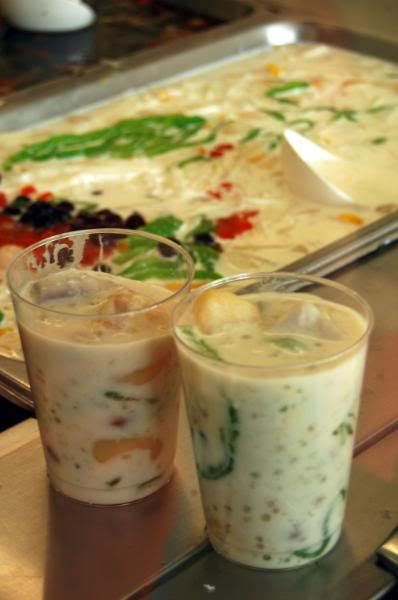 Mmmmmm.
These were all taken with my Digital SLR a Nikon D70. I also took my black and white film camera, my Nikon N80 with me on the trip. I am currently developing them in a dark room at the local community college. Will post those when they are complete.