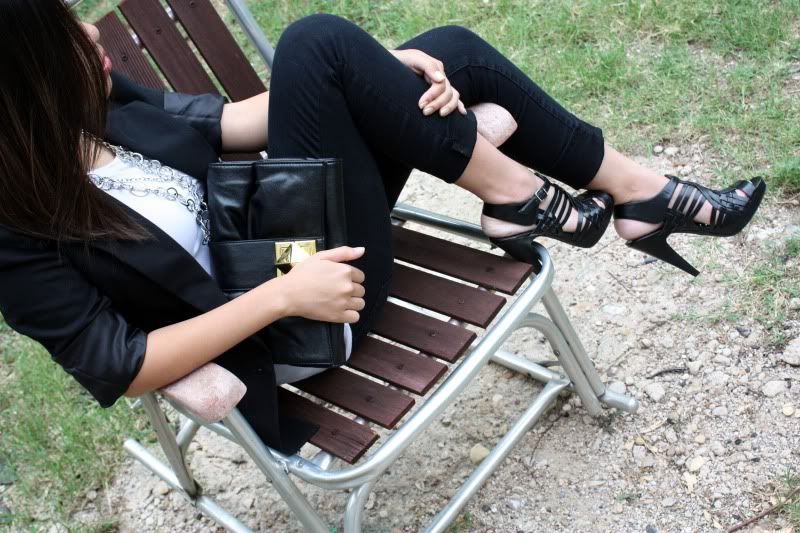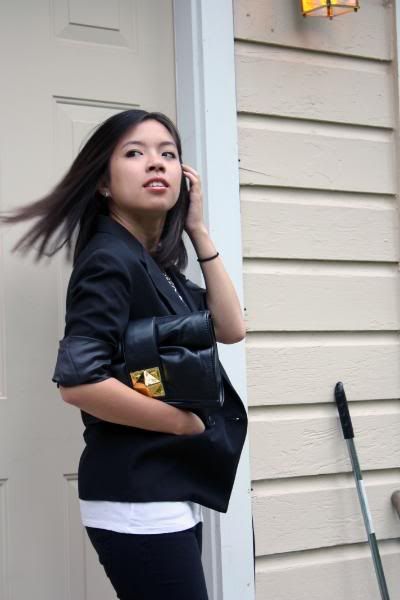 Blazer- Thrifted. Tee, Heels- Target. Black jeans- Kohls. Necklace- DIY. Clutch- Forever21.
Many thrifting tips have told me to check out the children's section, but I never really heeded that advice until recently. I found this black double breasted blazer in the little boy's section of Savers thrift in Austin. It fits better on me than any woman's blazer I've ever found in a thrift store. Don't be ignorant like me, if you haven't checked out the kid's section before, you are missing out!
After a recent excursion to Forever21, I came home with this skirt and a knit dress. I really like the recent paint strokes trend that has been appearing in fabrics. Sometimes it can be overwhelming, but I think that this skirt has the perfect dose of it.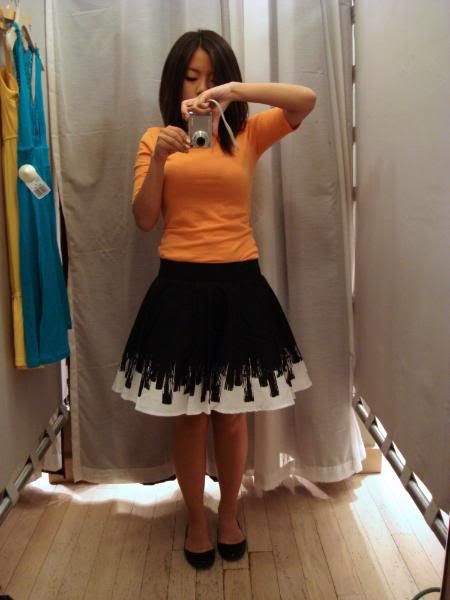 I actually went back and returned the knit dress later, only to be re-reimbursed with store credit. Now I am debating using my gift card to get these black wedges online.

What do you think? Should I order them?


Rach :]