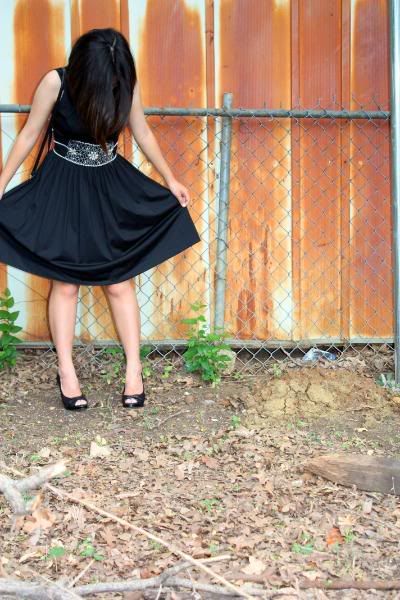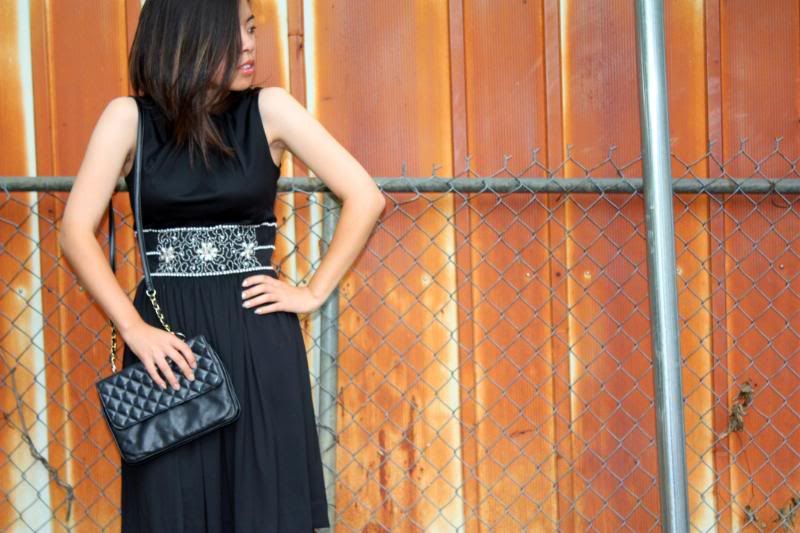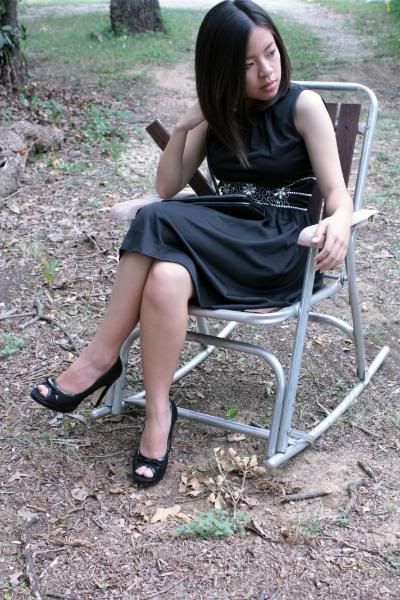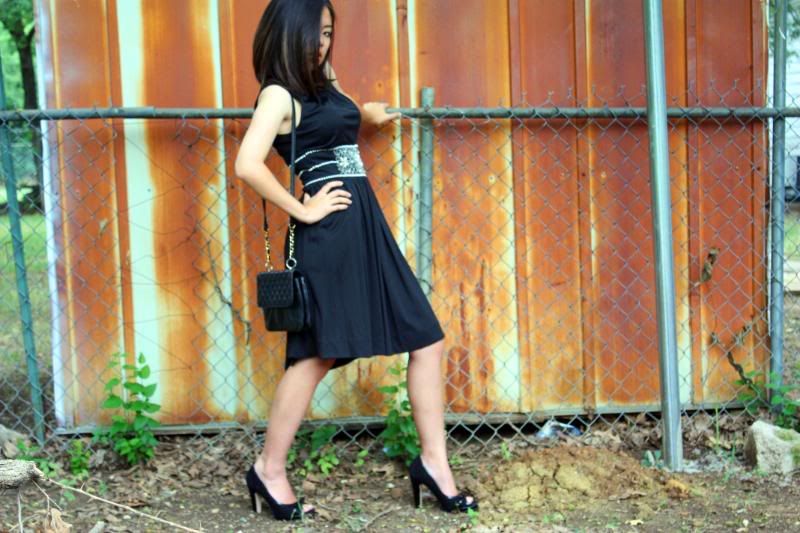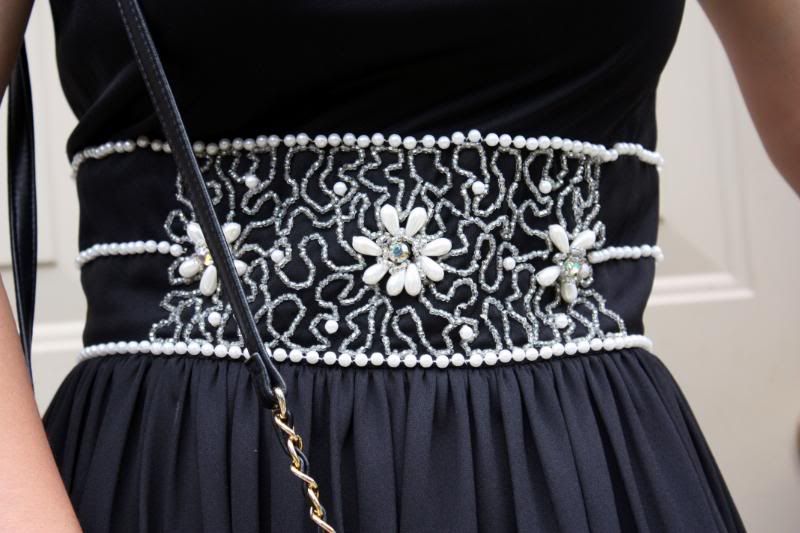 Vintage pearl embellished dress- Thrifted. Vintage quilted leather purse- Thrifted. Peep toe heels- White House Black Market.
I do realize that my blog is very sporatic when it comes to the content of my posts. My topics are very widely varied. Starting soon though, my focus will turn towards outfit posts so expect many of them to come.
I start animation school next week and I am very excited and nervous about it. I have never taken an art class in college to date so this will be very different. My first class will be a 3D art class so I may post up some of my projects.
A while back, perhaps over 2 years ago, I found this dress at the Goodwill back home. At first I was really reluctant to buy it, but I sucked it up and took it home anyway. Originally it was a floor length dress, very long black and sweeping. It was hard to wear anywhere. I recently resurrected it from the back of my closet and hemmed it to knee length. The dress has a brand new life now! I am in love with the details in it. From the beaded pearls at the waist to the gathering of the skirt, for once I am super glad for my incurable thrift store impulse buying.
Rach :]