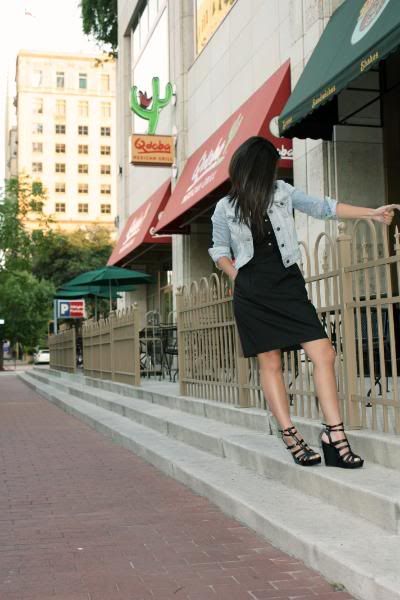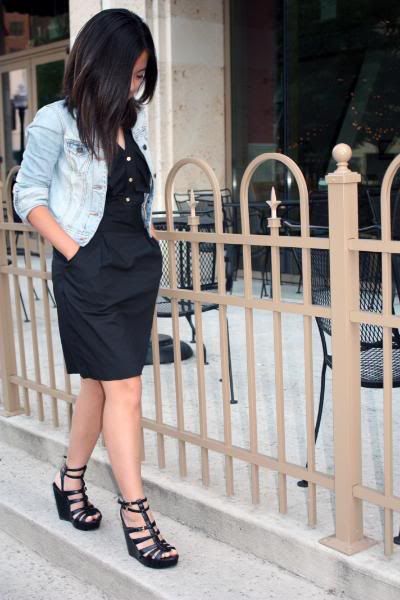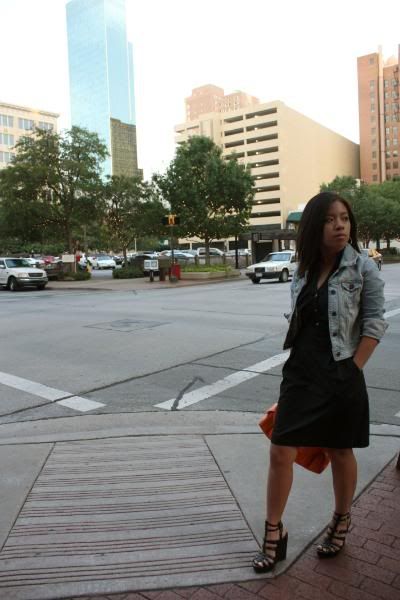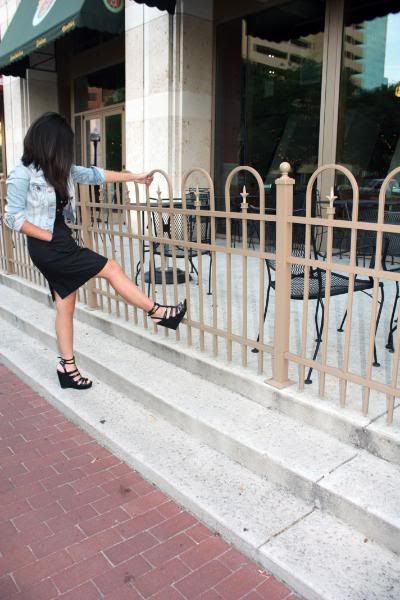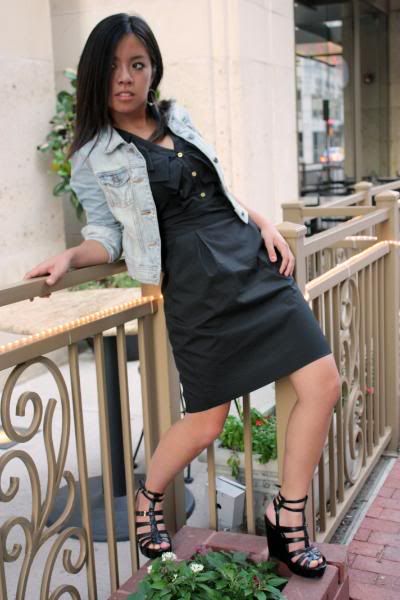 Dress-Express. Denim Jacket-Thrifted. Gladiator Wedges-Forever21.
Today was the second day of birthday celebrations. My best friend and frequent photographer of my blog, the beautiful Miss Dee had her birthday yesterday on August 12th. Her cousin Nikki and I actually have the exact same birthday on August 22nd. As opposed to our more modest celebration at Applebee's yesterday, all three of us went to downtown Fort Worth for some sushi at Piranha's.
Despite starting off getting our picture taken by some guy who clearly didn't know how to work Dee's camera, we had a pretty good time. Not that I don't appreciate the guy's offer, but he was the one who persisted on taking our photo and managed to both crop out our feet and blow out the background. Guess I'm just being picky.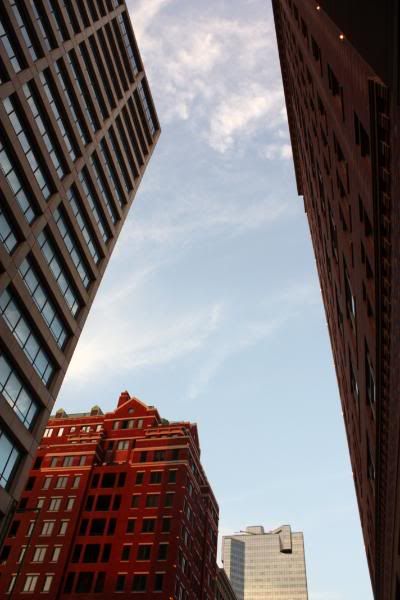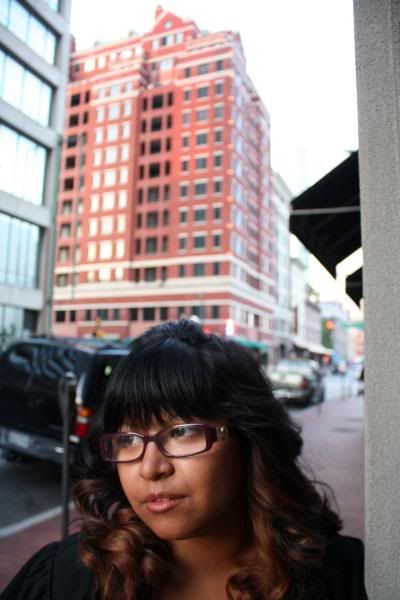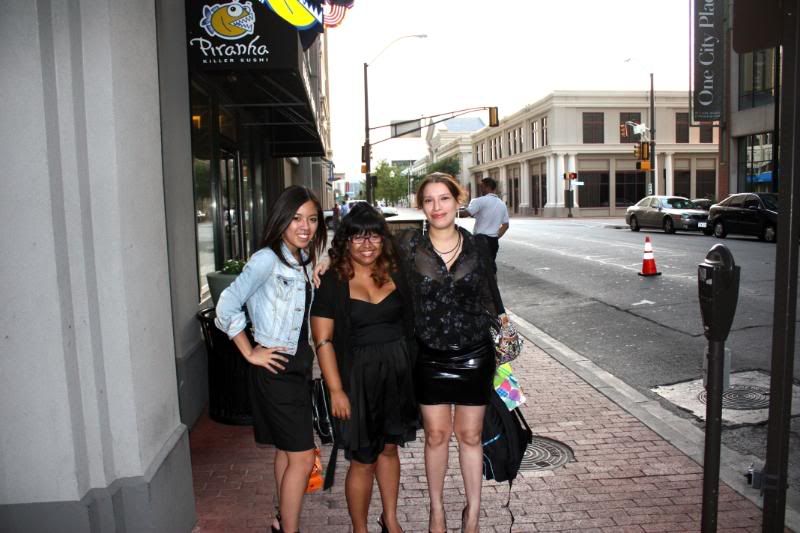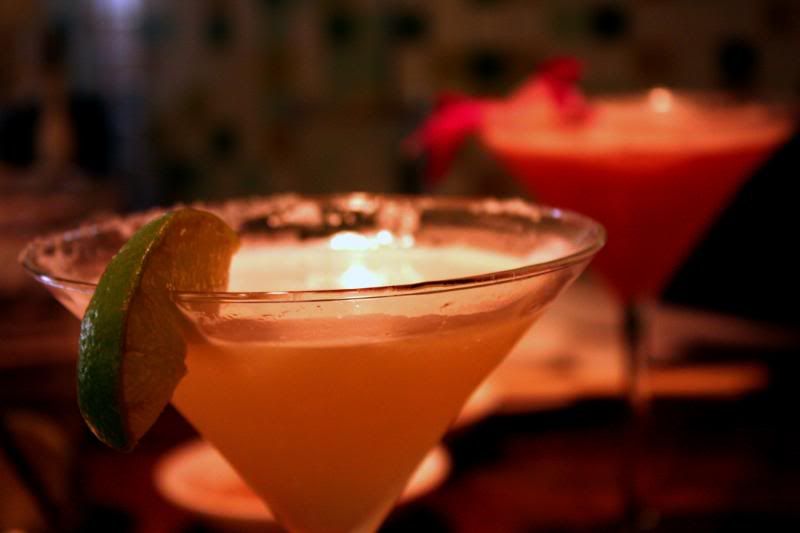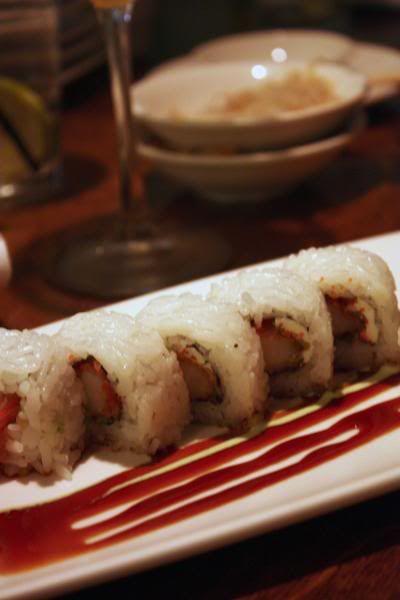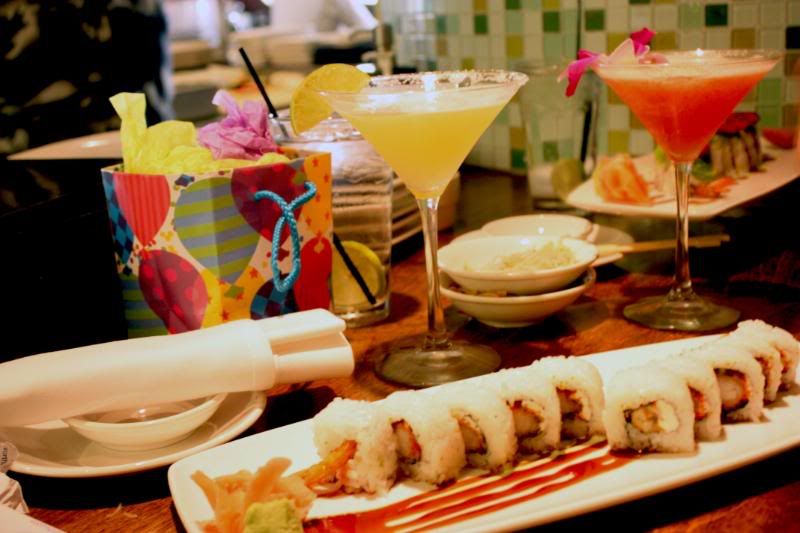 The night was a great opportunity for me to wear the black gladiator wedges that I decided to order from Forever21. Thank you all for your input on this decision :] The greatest thing about my black shirt dress is that it has huge pockets! And recently managed to find a denim jacket in a nice wash at a small thrift store in C-Stat.

Since yesterday was Dee's 21st birthday she got to order an alcoholic beverage. Her drink was a 'Donkey Show' with a wedge of lime and Nikki's drink is the pink concoction behind it. The sushi was amazing and the eggrolls were delicious. I feel like I'm burning out my birthday celebrations already and my actual birthday has yet to arrive.

Today's post will be my last for a few days. I am getting my wisdom teeth pulled tomorrow morning. Joy. Since I'll be on all sorts of pain killers and anti-biotics for a while, I decided to make this post a long one. As on Mythbusters, its always best to go out with a bang.

Rach:]