When people describe the way I dress, I really hate it when they say that I am 'trendy'. For some reason the word makes me think of cheap mannequins at the mall. I'd like to think I just dress the way I like to dress and leave it to other people to categorize what type of style it is. So, instead of 5 'trends', this is a list of 5 reoccurring elements in fashion that appeal to me. I tried to pinpoint a few that weren't too obvious. I'd love to hear a list if 5 reoccurring elements you've noticed too!
Rach:]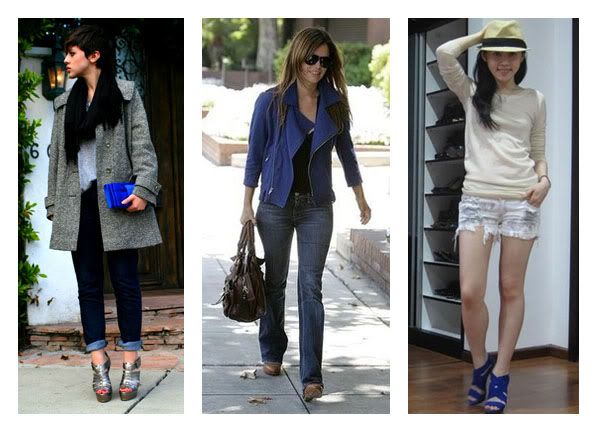 [Karla's Closet, Rachel Bilson, Chictopia]
1. Cobalt Blue.
The color cobalt blue is technically described as a sort of desaturated blue. I think it reminds me of the blue used in Van Gogh's Starry Night. Its the perfect accent color to an otherwise neutral outfit. Its not a bold neon color, but its bright enough to catch your eye.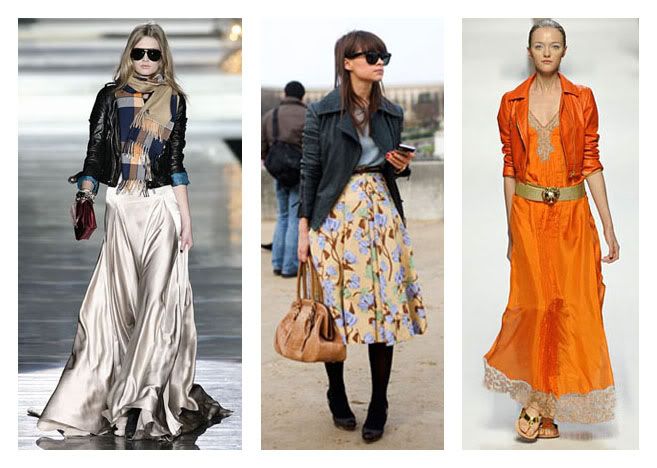 [DSquared2, Miroslava Duma, Blumarine]
2. Leather Jackets with Long Skirts.
Although it seems like a simple idea, there's something unexpected about pairing a flowy floor length skirt with a sharp leather jacket. Most of the time, leather jackets get thrown on with a pair of rugged tough-girl jeans or a overly feminine frilly pink tulle skirt. This combination works because it takes something slightly girly and adds the right amount of edge to it.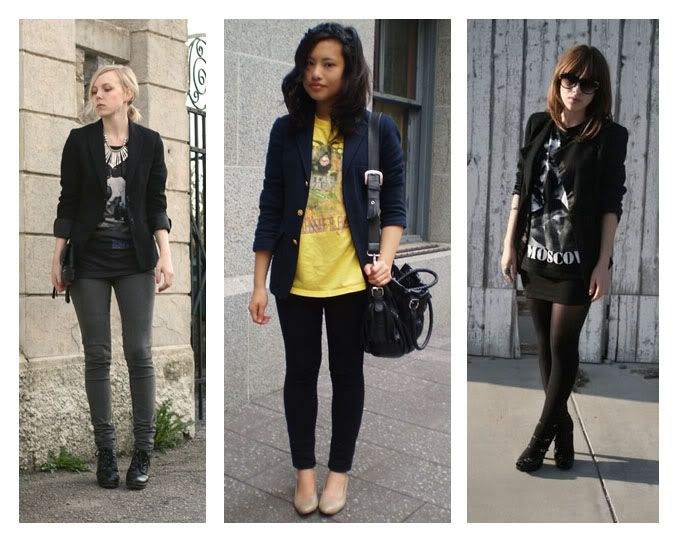 [Elenita, Hand it Over, Karla's Closet]
3. Vintage Tees and Blazers.
Breaking out the old band tee has always been on trend, but a worn in tee usually lacks in structure and polish. This is where throwing on a blazer changes the look. The blazer keeps a smooth and streamlined form while the vintage tee underneath adds a bit of character and keeps the ensemble from looking too stuffy.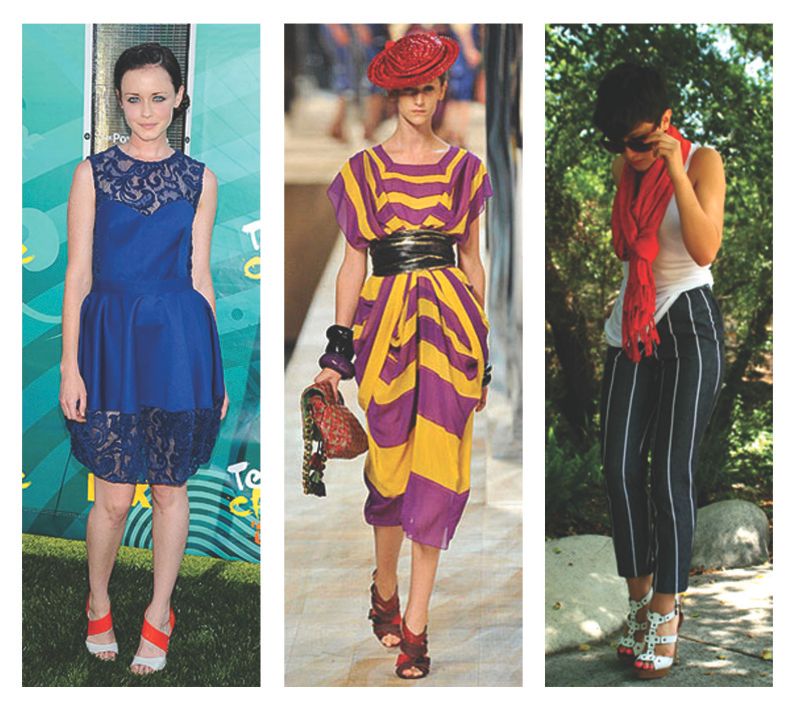 [Alexis Bledel, Marc Jacobs, Karla's Closet]
4. Complimentary Colors.
Artists throughout history have always known their color wheel and fashion designers are no different. Shades opposite from each other on the wheel always look striking when paired together. Blue with Orange, Purple with Yellow, and Green with Red will always be popular combinations.
[Moschino, Chanel, Milly]
5. Black with Gold.
Black always seems to be paired with silver chains, studs, and spikes, but recently gold has replaced silver as the go-to metal. Gold adds a warmth to black outfits that silver lacks and it tends to stand out more from the dark shade.