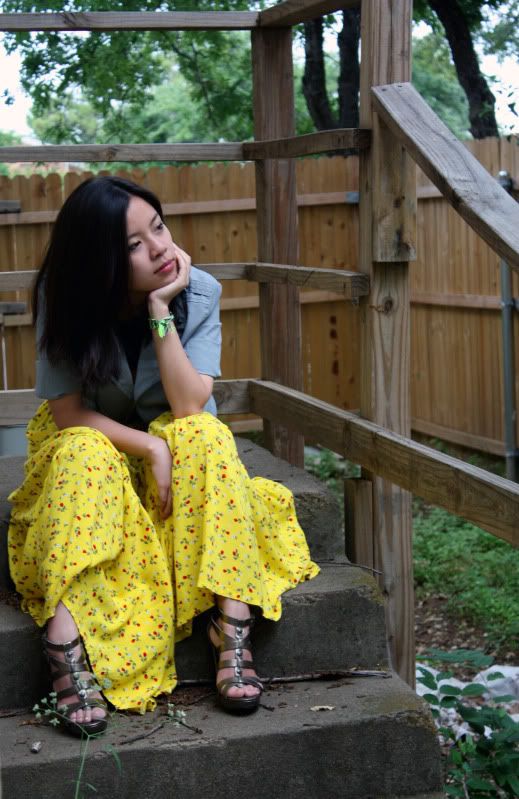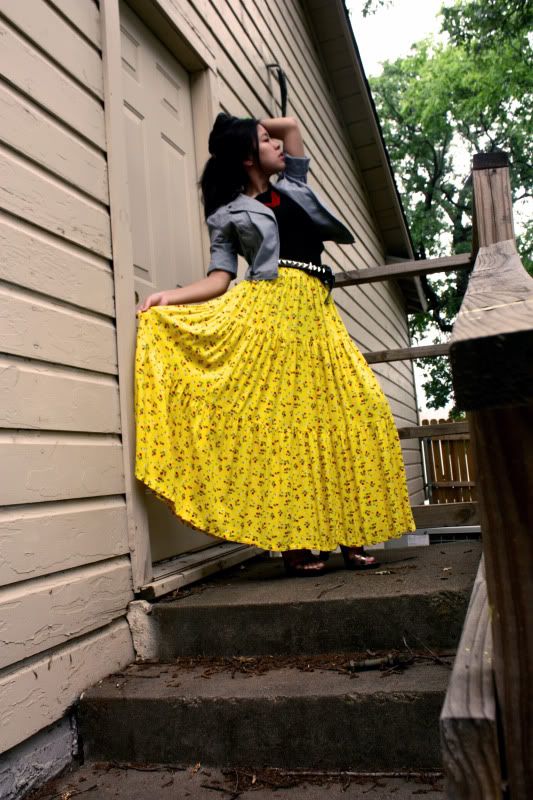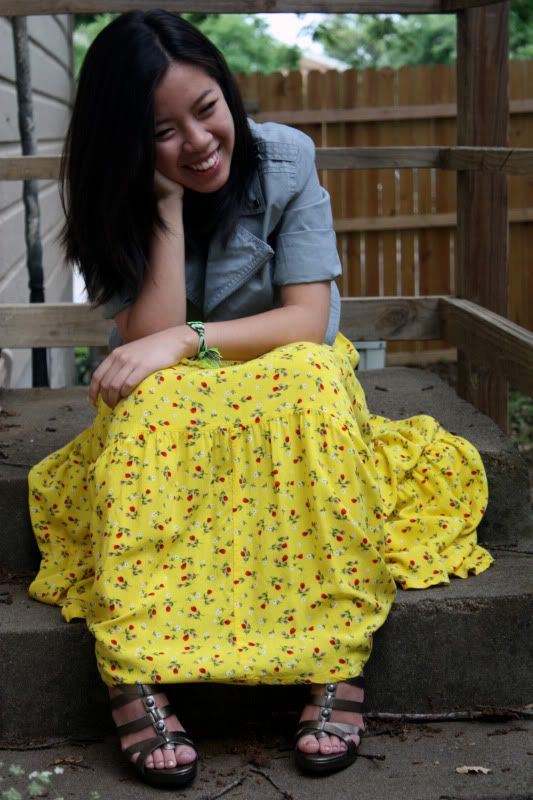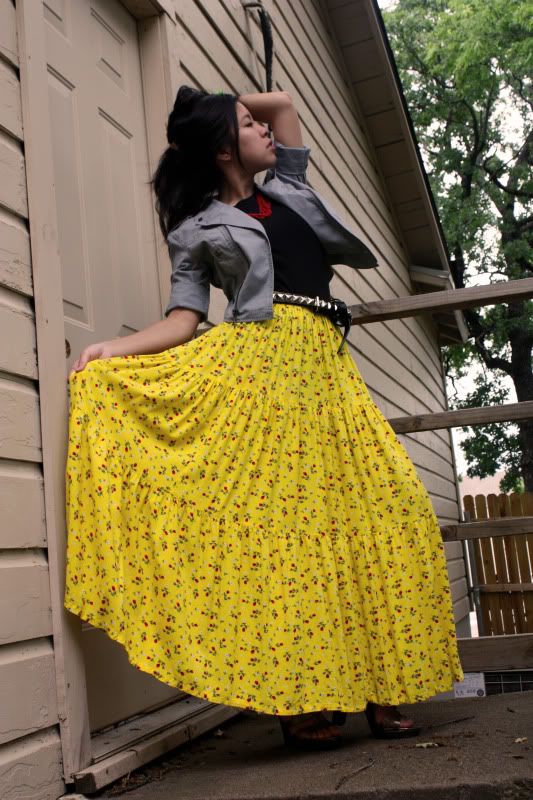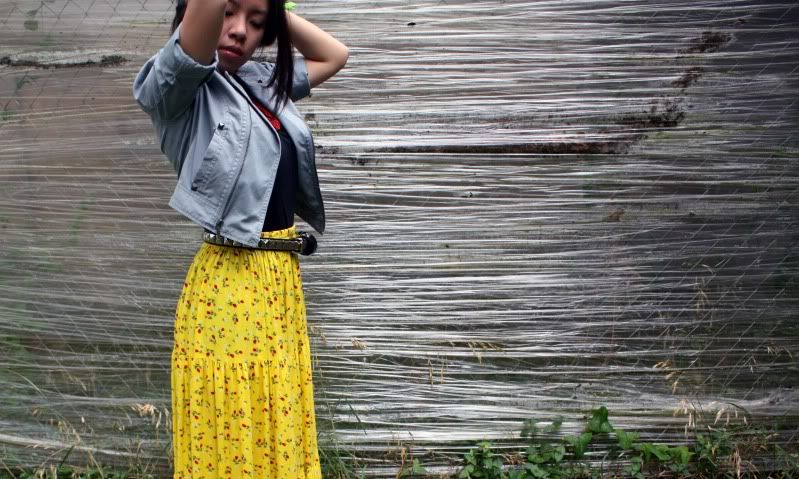 [Cotton moto jacket-Decree. Skirt-thrifted. T shirt-Target. Heels-Simply Vera by Vera Wang. Studded belt-borrowed. Necklace-thrifted.]
When my mother first saw this skirt hanging on my wall she immediately proclaimed that I, inheriting her short gene, was not tall enough to wear it. She is probably right. But for some reason I have become uncontrollably attracted to long flowy grandma skirts. My collection only stands at 4 skirts right now, but I keep eying more and more at thrift stores. Perhaps its the comfort level that has me addicted. Seriously, a long floor length skirt is the girly equivalent to guy's sweat pants. Its loose, baggy, and kept up by an elastic waistband. But, of course, it looks much prettier!
Rach:]
***EDIT***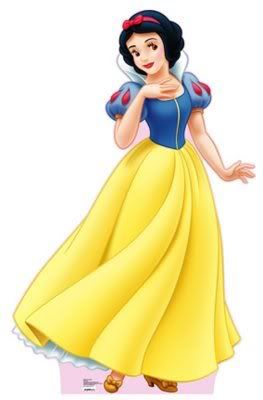 Lol. I just got asked if I was dressed up as Snow White in these photos. Well, there is a small resemblance...