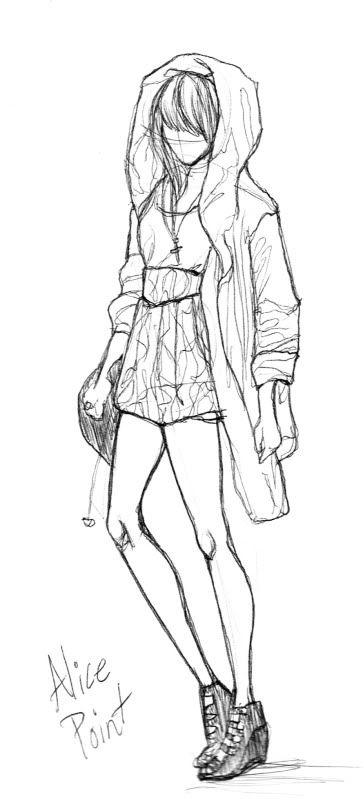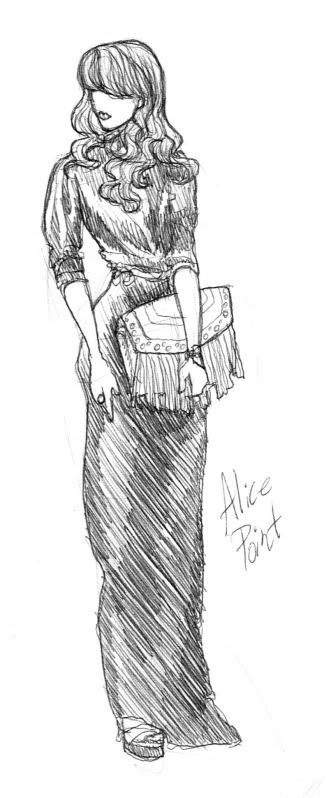 Welcome to the third edition of
Blogger Sketch Sunday
! Every week I will be posting a few of my sketches of some of my favorite bloggers. This week's sketches feature Alice of
Alice Point
.
3 Reasons I love this blog:
-She makes it look effortless. Alice works some really trendy pieces, such as her gold sequin mini skirt [
here
] or her zig zag cutout leggings [
here
], but she never looks like shes trying too hard. Somehow, everything just looks natural and simple on her.
-The details! Its all about the details! Alice's outfit posts always make you take a second glance because everything she wears tends to have an interesting detail to it that draws the eye in. Different textures, different patterns or different embellishments, she always plays with a little extra in her ensembles.
-Alice's style is unique and daring. I've never seen anyone who dresses like she does. You would never some across a mannequin at the mall dressed like her. I think its inspiring to see someone who dresses to the beat of her own drum and looks amazing.
If you haven't already, check out her blog! The link to it is where I named the blog above.
Have a great Sunday evening guys.
Rach:]