Hello there, welcome to the first edition of
Blogger Sketch Sunday
! Every Sunday I will be posting a few of my sketches of some of my favorite bloggers. I always keep a notebook at my desk so that when a specific image or photo on one of the many blogs I scroll through really catches my eye, I can grab the nearest ballpoint pen and scribble a drawing of it down. What you see below and on my blog for many Sundays to come is a peek into my nifty sketchbook.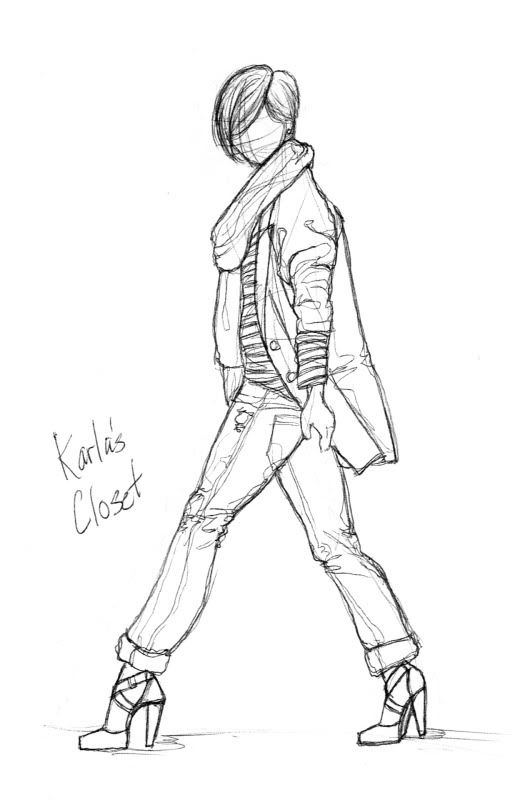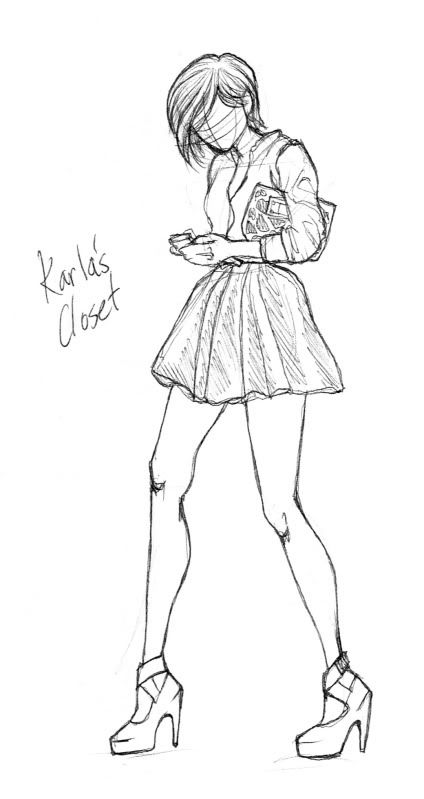 What better way to start off this weekly tradition than with one of my absolute favorite bloggers out there, the edgy and stunning Karla of
Karla's Closet
.
3 Reasons I love this blog:
-This girl's photos are amazing. Each and every single one always seems to capture her in a perfect moment in time. Whether shes laughing, walking, or twirling, her photos capture her beautifully.
-Karla is not waif thin. Shes got curves and she knows how to work them. Its really inspiring to see a girl who's got muscle to her legs and an actual figure dress how she pleases and look stunning every single post.
-Her style is something that cannot be mimicked. There is something about the unexpected way she puts her ensembles together. Its like abstract art. You can copy an outfit that she wore, but you couldn't have come up with it before she wore it.
Thanks for reading! Hope you enjoyed this post and others like it for many Sundays to come.
Rach:]