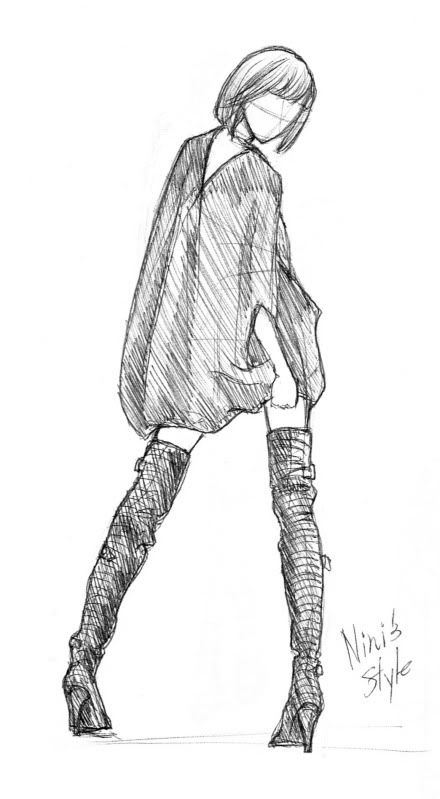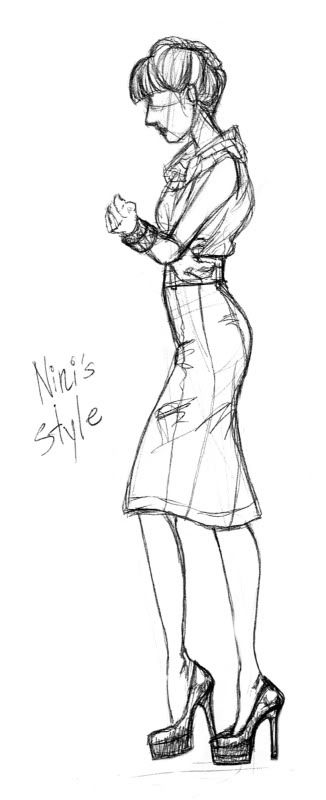 This week I've decided to dedicate the second edition of Blogger Sketch Sunday to Nini of
Nini's Style
. Only one word ever comes to mind when describing this woman's style:
Fierce
. She has amazing taste in fashion and is a force to be reckoned with. I like to imagine that one day I'll have as incredible personal style as she does.
3 Reasons I love this blog:
-Nini wears the same stunning pieces from her wardrobe over and over, but it never gets old. She always manages make it look new and fresh again every single time she wears it. This woman knows what quality pieces to splurge on and styles them impeccably.
-Her blog is located in Dallas, TX. Perhaps this makes me bias, but I grew up in Fort Worth, and I love seeing such an amazing blog so close to home. I sometimes recognize downtown buildings in the backgrounds of her stunning editorial worthy photoshoots.
-She is fearless when it comes to fashion. It seems like Nini really knows who she is as a person and style wise. She knows what she likes and goes for it without any reserve and the results are always flawless.
If you haven't already, check out her blog! (I've included the link to it where I named it above)
Rach:]