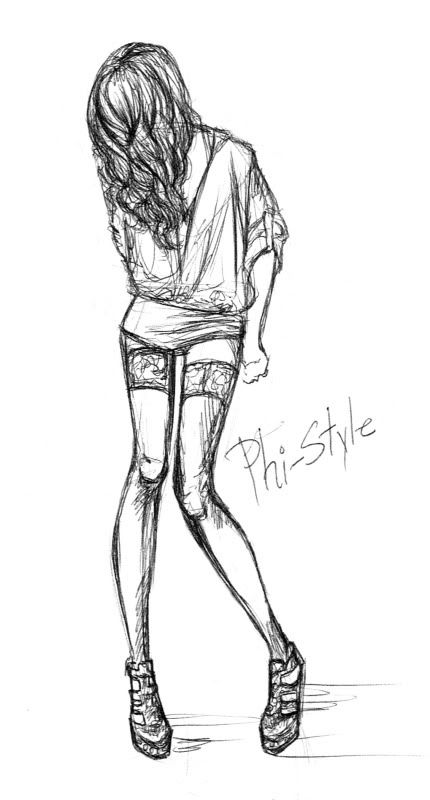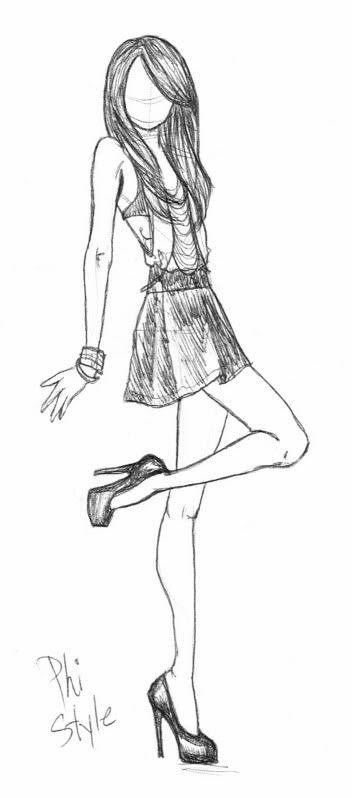 Welcome to the Fourth edition of
Blogger Sketch Sunday
! Every week I like to post fashion drawings of bloggers that inspire me. This week's edition is dedicated to Tramanh of
Phi Style
. This recently engaged blogger is from Houston, Texas and her blog is the cutest mix of outfit posts, cooking, and real life documentation I have ever seen.
3 Reasons I love this blog:
-This girl's hair is amazing. Seriously, every time I look at her blog I get major hair envy. Its just so long and curls so perfectly! When my hair grows long enough I am shamelessly going to get a Phi-Style haircut. Don't judge.
-She's getting married and I love seeing the inspirations she gathers for her wedding. The necklaces she debates about, the color scheme she's pondering, or the bridesmaid dresses she's picked out. I've never been a girl to dream about my wedding day, but her blog is inspiring me to start.
-She and Issa of
We Wear Things
collaborate to create the most stunning photo shoots. Check out their vintage 20's inspired shoot [
here
] or their Emma Watson in Teen Vogue inspired shoot [
here
].
I've seen a lot of engagement photos and wedding invitations for someone my age, but Tramanh's are the best I've ever encountered. She and her fiance just look so romantic and cute together! Check out their engagement photos [
here
] and their Save the Date photos [
here
].
So if you've never come across her blog, you should definitely check it out! The link to it is located where I named the blog above.
Hope you're having a wonderful Sunday!
Rach:]