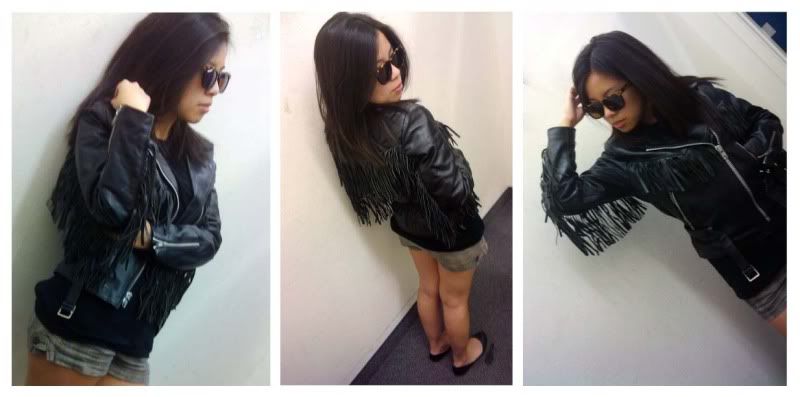 Last week me and my best friend decided to channel our inner old ladies by having appetizers at Applebee's and hitting up the local Goodwill afterwards. There I came across this fringed leather biker jacket that for some reason I became inexplicably attached to. Upon pulling it from the rack, it looked hideous and almost comical, but I had to try it on. And then I fell in love with it. The fringe on the sleeves is a little much, but I really liked the fringe hanging from the back. It reminded me of Leighton Meester's Giambattista Valli dress, which you can see for yourself at the link [
here
].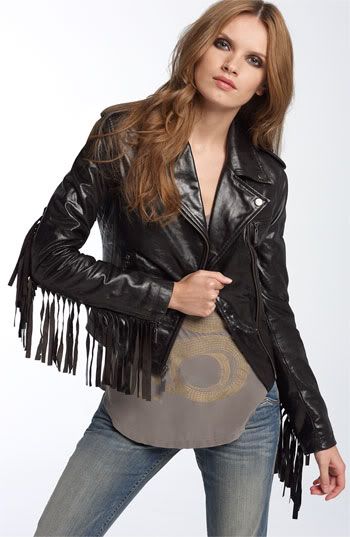 But alas, our love could not be. Me and that jacket were simply not meant for each other since I did not have $50 to bust on it. Really expensive for a Goodwill find, I know! However upon doing some research on fringed leather biker jackets I came across this one from William Rast a few seasons ago. It was selling at Nordstrom for 4 times the price of the one at Goodwill. While the William Rast one is obviously newer, I can't help but think that from the picture above, the old vintage 80's one was made of thicker more durable leather. Either way I couldn't really get over the guilt I would have if I bought another leather jacket (I already have 9, I'm obsessed I know) so I left Goodwill empty handed, content with some pictures Dee took of it in the fitting room.
My encounter with that fringed leather find at Goodwill gave me a new appreciation for fringe. Although it can easily be seen as tacky, too 80's, or overly Indian inspired, I definitely see how in the right doses it can add a bit of interest and texture to something solid black.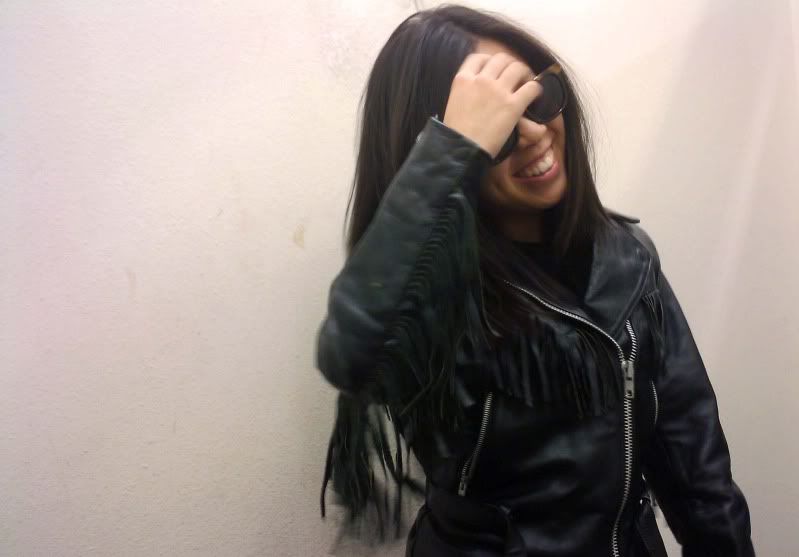 Thank you for putting up with my cheesy 80's Rebel Without a Cause wannabe poses. I hope you guys have a great weekend!
Rach:]