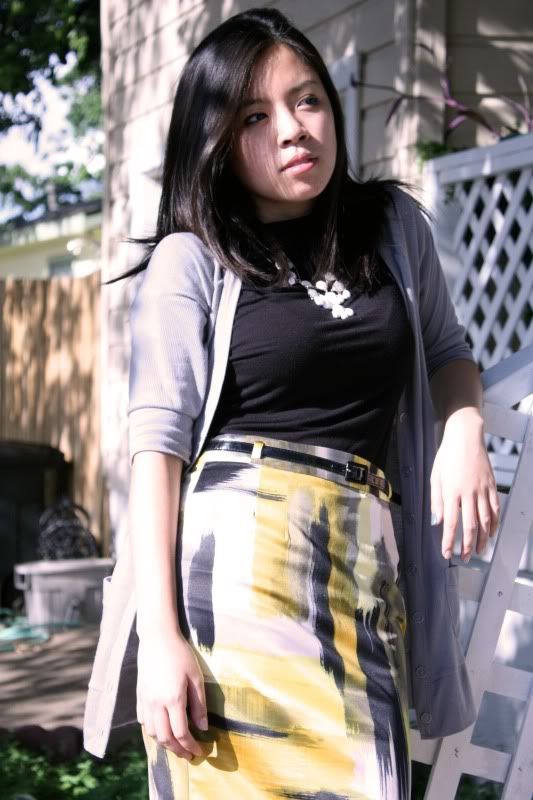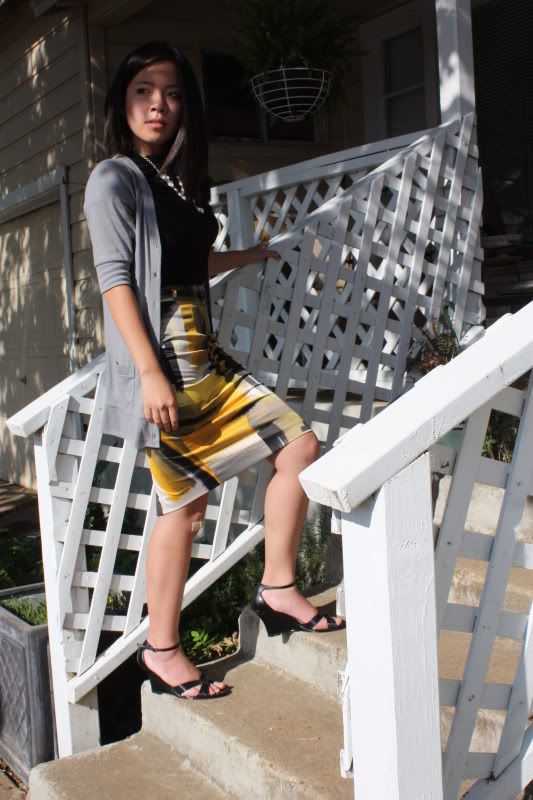 [Black shirt, Gray cardigan, Black sandals- Target. Pencil Skirt- Forever21. Necklace- Charming Charlie.]
Last week I went home to attend the wedding of my best friend from junior high. Isn't it funny how time flies? One moment you're 12 and your biggest worries are how frizzy your hair is, not embarrassing yourself tremendously in front of that cute boy in 2nd period, and if your parents will let you go to the dollar movies this Friday. Then suddenly you're almost 21 and your days are filled with trying to get a job in this awful economy, not epically failing college, and staying semi-sane through all the all-nighters. I can't help but think I will still feel this way in 9 years when I'm 30 and reminiscing about my college days. So I think I'll choose to enjoy my age right now. While it seems like everyone my age is already graduating college, getting married, or having children, I'm turning 21 not 41 so I'm not going to stress out about going over the hill quite yet.
Sorry about the shadows in some of these pictures. These were just a few quick shots taken after the wedding. As much as I love this skirt, satin and figure hugging pencil skirt do not mix. There is no stretch to this thing and it is impossibly hard to walk in. But the gorgeous paint stroke detail and the fact that it is my favorite color combination of yellow and black, makes it worth it.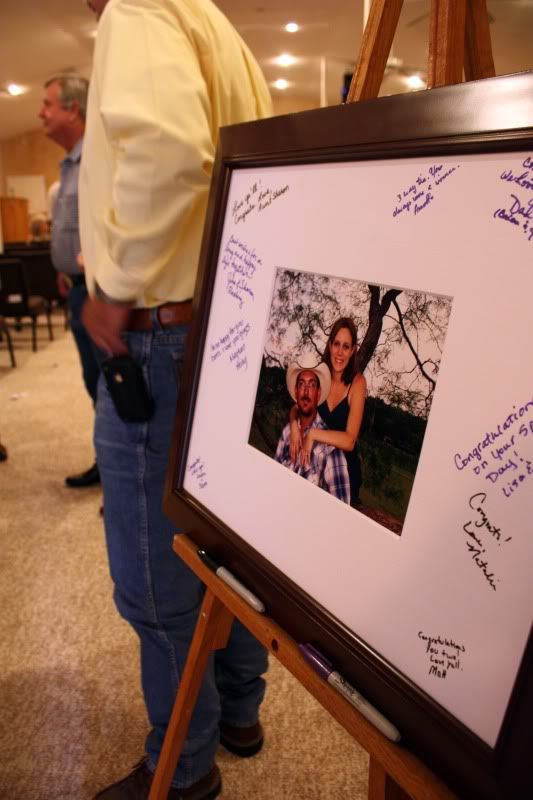 Congratulations to Megan and Jeremy Templeton!
Rach:]