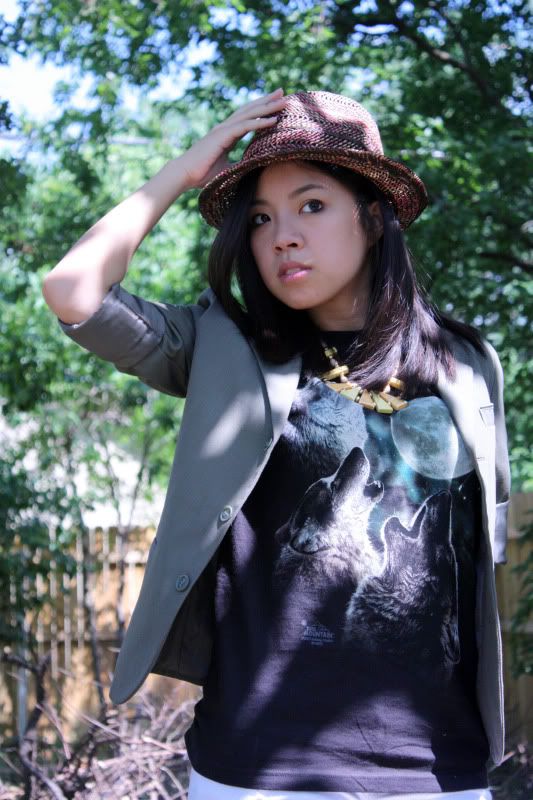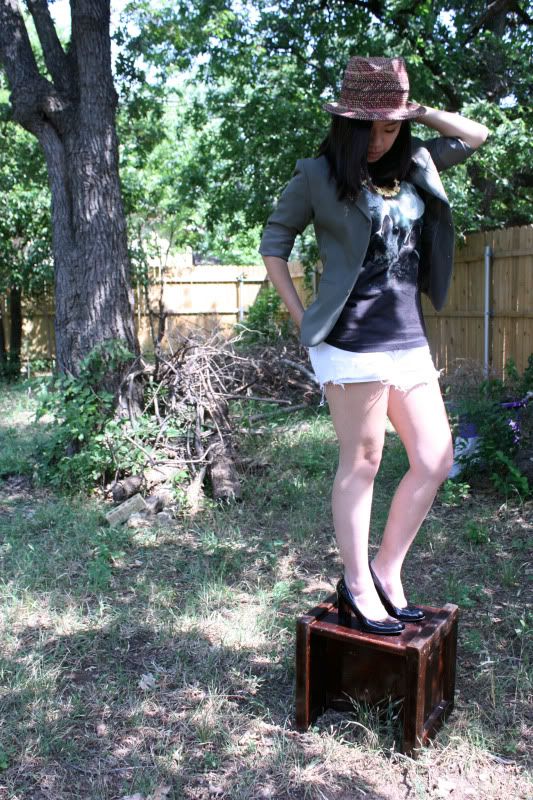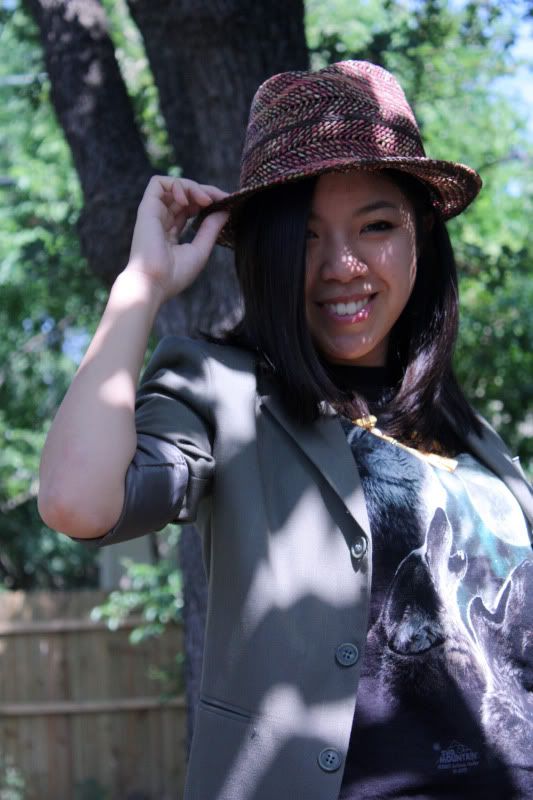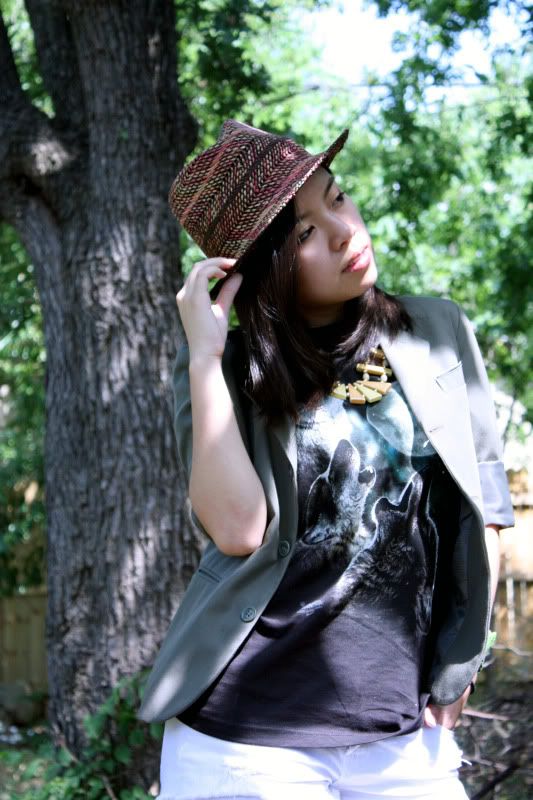 [Olive green blazer, White cutoffs, and Necklace-thrifted. Wolf T-shirt-gifted. Black heels-Alfani. Fedora hat-Target.]
So I've been chasing down a wolf t-shirt like this for forever it seems. But every time I find one its 'vintage' and way over priced. Thankfully however, my bff found this one for me from the little boy's section at Kohl's I believe. I plan on altering it a bit (cutting off the hem, lowering the neckline, rolling up the sleeves, etc) but I actually couldn't wait to wear it so here you see it in its untampered form. With it I'm wearing one of my favorite necklaces. I bought it from Savers Thrift in Austin because it reminds me of cheese. And I love cheese.
I always feel pretty proud of myself when I look down and notice that almost my entire outfit was bought secondhand. Feels like maybe, just maybe, I can perhaps deny my obedience to commercial consumerism for at least a day. I'm pretty sure everything I'm wearing but the shoes cost me a grand total of around $22.
Which is about half of the parking ticket I got the other day. Is it sad that what upsets me the most about parking tickets is that I know that I could have bought 2 complete outfits with the money I now must fork over because I forgot to buy a parking pass before class? Alas, perhaps one day all of my dreams will come true and parking on college campuses everywhere will be free.
Someday...
Rach:]