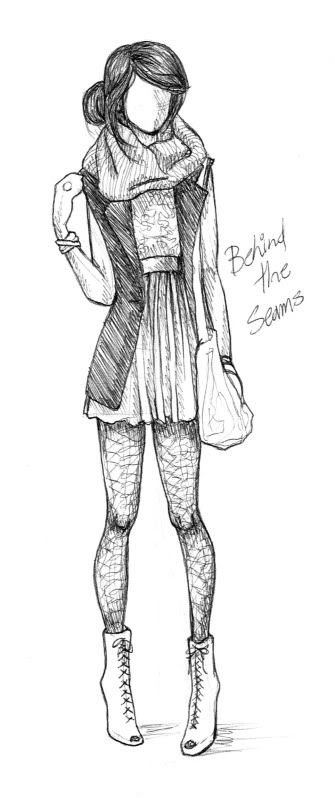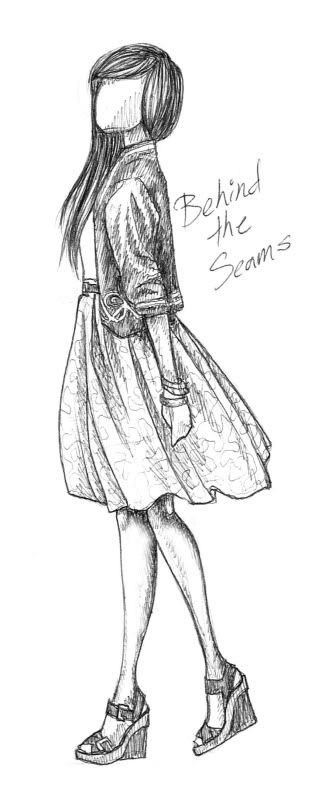 Hello there bloggers! Welcome to the Seventh edition of
Blogger Sketch Sunday
! Each week I like to share a few of my ballpoint pen sketches here on the Visual Basic. This week's edition features Trang of
Behind the Seams
whose incredible blog is located in Florida.
3 Reasons I love this blog:
-Her style takes high fashion trends and makes them wearable in real life. Many fashion blogs feature clothes that seem so couture, they would look ridiculous in reality. But Trang's ensembles look stylish and reasonable. I could actually see her going about her normal day (looking incredibly chic of course) without a problem.
-I love her name and her blog's name. She has the same name as my own mother and I've never actually encountered anyone else other than my mom whose name is Trang. And her blog's name 'Behind the Scenes' is an ingenious pun off of the phrase 'behind the scenes' as well as an excellent description of her blog.
-Her DIYs are amazing and inspiring. From sweater-arm leg-warmers to black lace nails to a ribbon statement necklace, you name it and she has probably made it. I love people who have creativity and imagination. Trang's ability to create any high fashion trend with her own two hands is evidence of both.
If you haven't come across her blog, you should definitely visit it. The link to her blog is located where I've named it above.
Thanks for reading and have a great Sunday!
Rach:]