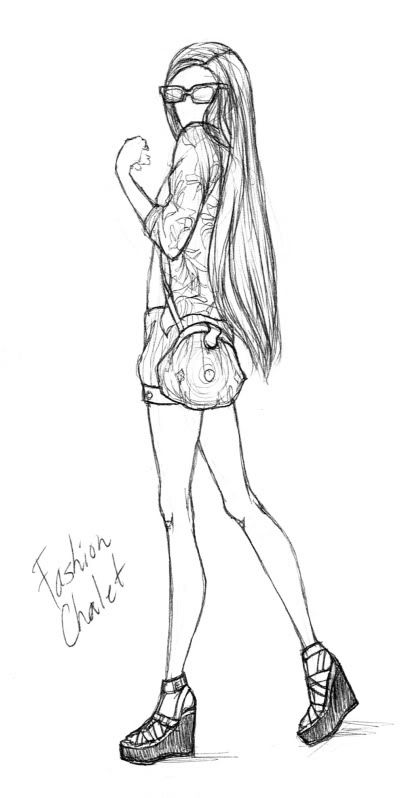 Hey again! Welcome to the Sixth edition of
Blogger Sketch Sunday
! Each week I post of few ballpoint pen drawings from my sketchbook of bloggers who inspire me. This week's featured blogger is Erika of
Fashion Chalet
whose blog hails from Raleigh, NC.
3 Reasons I love this blog:
-This girl is the most gracious blogger out there. I know that you can't tell what people are really like without meeting them in person and I'm not saying other bloggers are just downright rude, but this blogger always manages to reply to all the comments she gets on her page and really seems to love all her readers.
-Have you seen this girl's hair? Its so unbelievably long and gorgeous. I have serious hair envy. Not of course, to be outdone by her endless legs. Its absolutely crazy how long this girl's gams are.
-She style seems really down to earth. She has fun and experiments with her clothes in a way that many readers can relate to. And although all her clothes aren't from *insert-ridiculously-expensive-luxury-brand-here* she always manages to look stylish and stunning.
So if you haven't found her blog yet, you really need to check it out for yourself. I've posted the link to it where I named her blog above.
And thanks to all the new followers and comments that I have received, I am really grateful for each and every one of them. I've got many more Blogger Sketch Sundays lined up so I hope you all won't be disappointed!
Rach:]