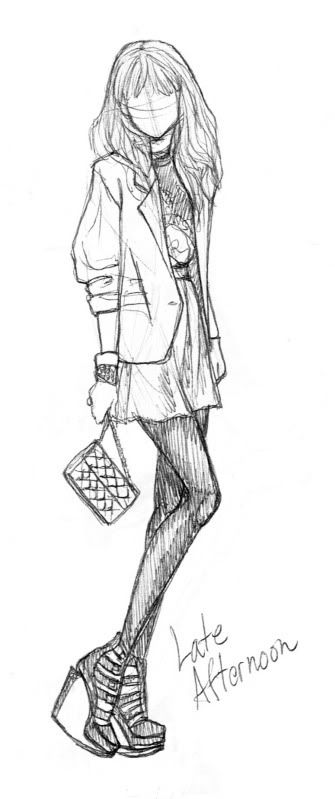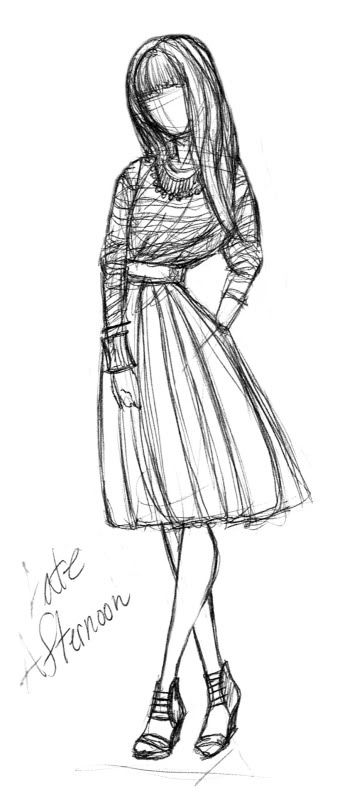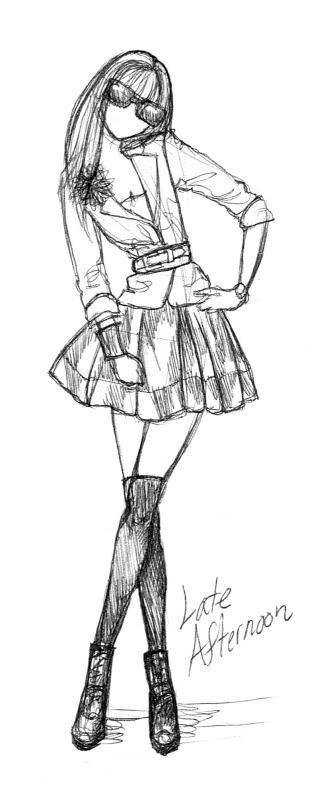 Hello there! Welcome to the Fifth edition of
Blogger Sketch Sunday
, a weekly peak at the ballpoint pen doodles in my sketchbook. This week's edition features Liz of
Late Afternoon
whose powerhouse blog is located in San Francisco, CA.
3 Reasons I love this blog:
-The backdrops in all of this blogger's photos are phenomenal. There's something about having those perfect city street backgrounds or the urban skyline stretching out behind that make her photos look like they could be an ad campaign. I have an undying love for cityscapes and fashion and this blog combines both.
-Her style is the perfect mix of romantic vintage with a touch of modern edge. She throws on layers of dreamy satin blouses with light cotton shorts and tops it off with a linen blazer or a chunky cardigan. And for a little spice she mixes in chain jewelry, bold metal cuffs, and towering chunky wedges.
-She always remains tastefully dressed. Although a lot of people tend to see revealing clothing as what is 'fashionable', this blogger stays modest without sacrificing looking fabulous. Her ensembles always look comfortable and airy. You won't find any barely there bodysuits, down-to-there necklines, or impossibly thin and tall heels here.
So if you, by a small possibility, haven't come across her blog before, you should definitely check it out. I've posted the link to the blog where I named it above.
Thanks for reading and I hope you all having a great 4th of July!
Rach:]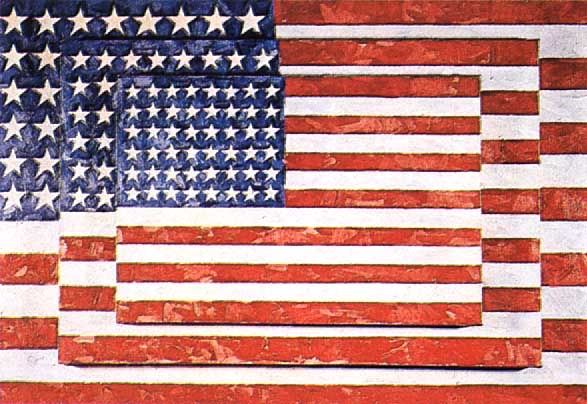 Three Flags- Jasper Johns