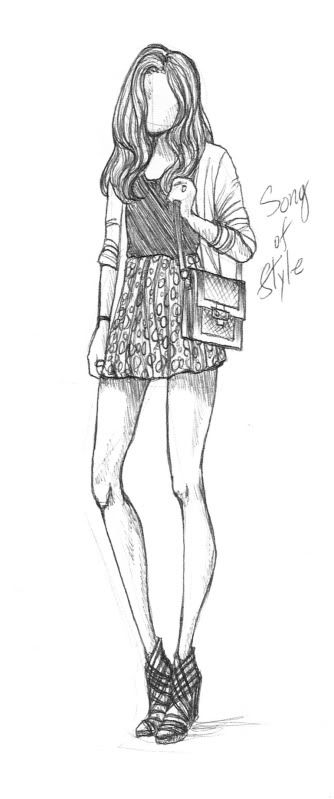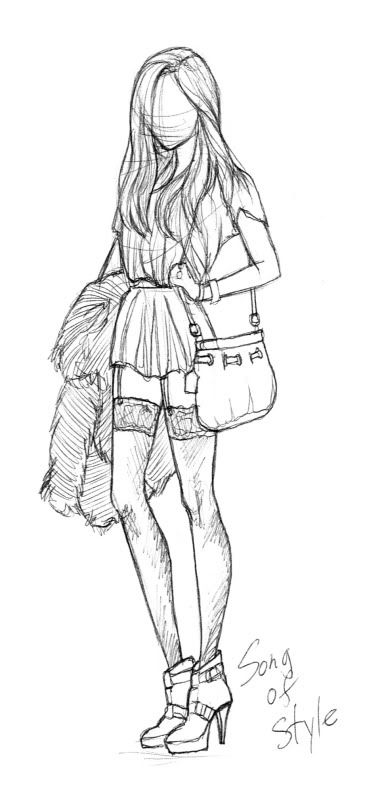 Hey there bloggers! Welcome to the Ninth edition of
Blogger Sketch Sunday
! Once every week I like to share a few of my ballpoint pen doodles of a bloggers that inspire me. This week's edition features Aimee of
Song of Style
whose blog is located in San Francisco, CA.
3 Reasons I love this blog:
-I've been a reader of Aimee's blog since the beginning of 2009, before I even had a blogger account. Back then, I was drawn her vast collection of leather jackets. Since then she's ventured into high-waisted shorts, crochet dresses, and chunky wedges. Its been amazing to watch the growth and evolution of her style and her blog.
-Throughout her style's transformation however, she's stayed loyal to great fitting basics. Streamlined skinny jeans, sharp blazers, basic tees, and soft cardigans remain constant on her blog and prove that simple quality pieces are the backbone of every great wardrobe.
-Many fashion bloggers out there are focused on having careers in fashion. While I would love to have a future in fashion myself, I find that having other interests makes a person more multi-dimensional. Aimee studies interior architecture which I think is amazing because it gives her another creative outlet other than the clothes on her back.
If you haven't come across her blog, you should most definitely check it out. I've posted the link to it where I named it above. Thank you all for showing interest in my weekly tradition!
Rach:]