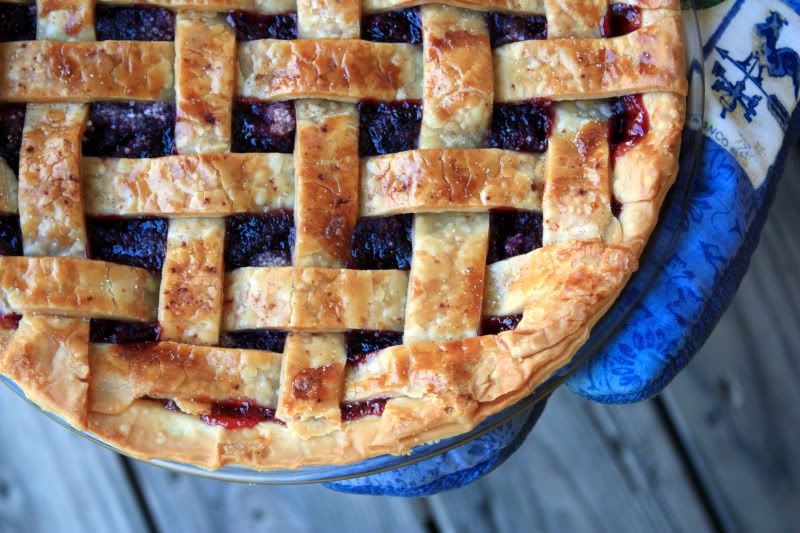 When cherries went on sale at my local grocery store back home, I just had to buy a couple pounds to make into a Cherry Pie. I found the recipe online [
here
] and immediately began making it when I got the chance. Instead of Brandon always doing all of the cooking, this time I am proud to say that I did most of the baking for this post. Yep, I set the camera down for once to cut and pit the cherries and to form the crust of the pie. Weaving the pastry strips for the wicker-like top was my favorite part! Perhaps my bad-dessert-making curse has been lifted.
I do realize that these food entries are a little random and seem out of place in this blog, but this is a visual blog about food as well as fashion, art, and animation. I get inspired to do posts like this by other food and fashion blogs such as
Luxirare
,
Cupcakes and Cashmere
, and
Maison des Reveries
. Here is hoping that maybe one day my food photography and outfit posts will be up to par with all them. A blogger can dream, right?
Rach:]