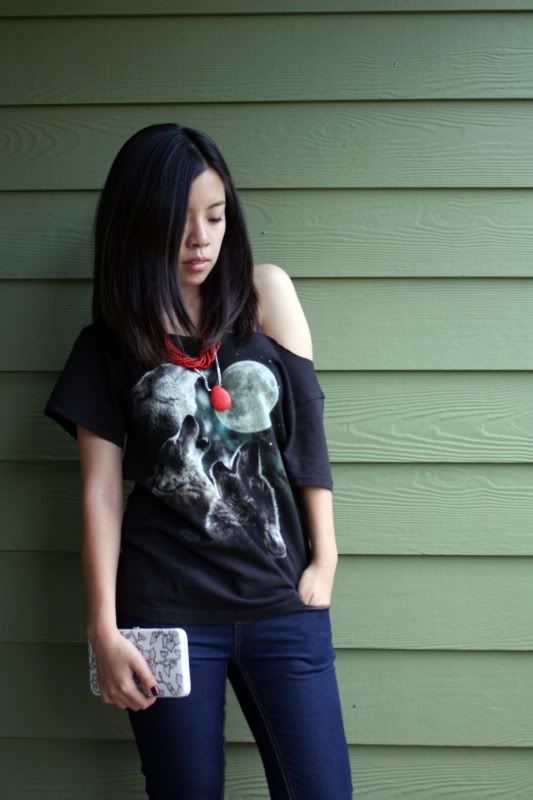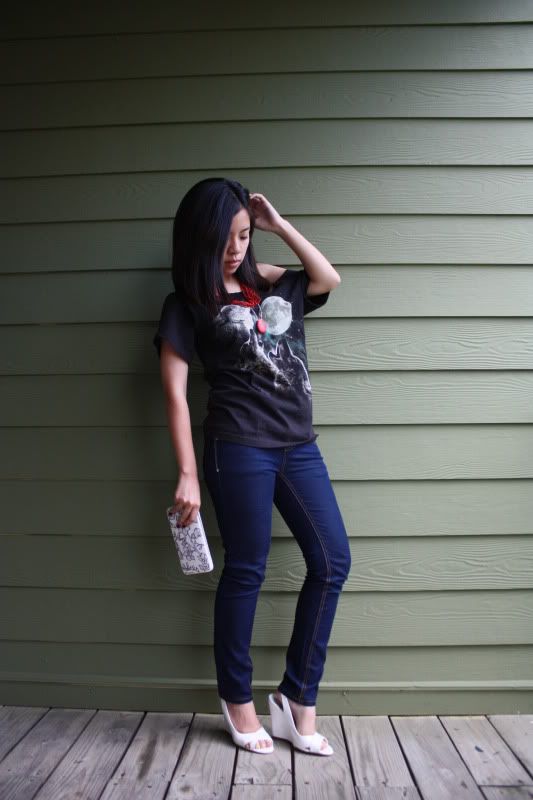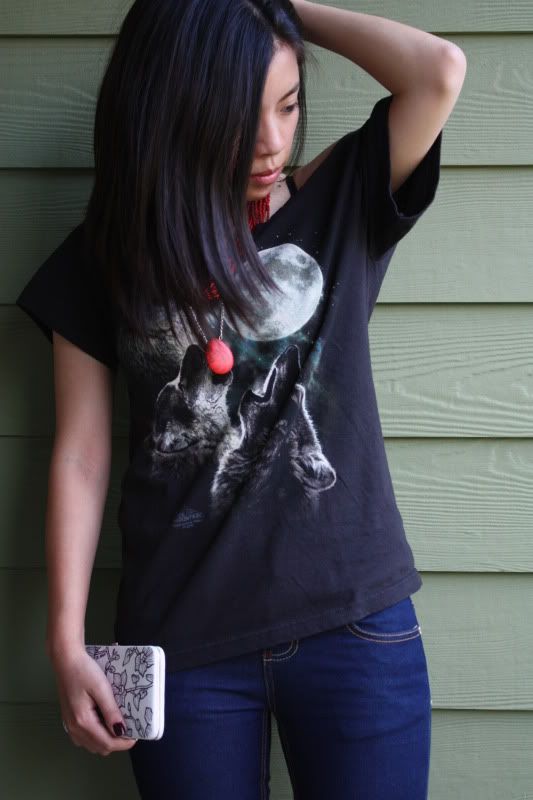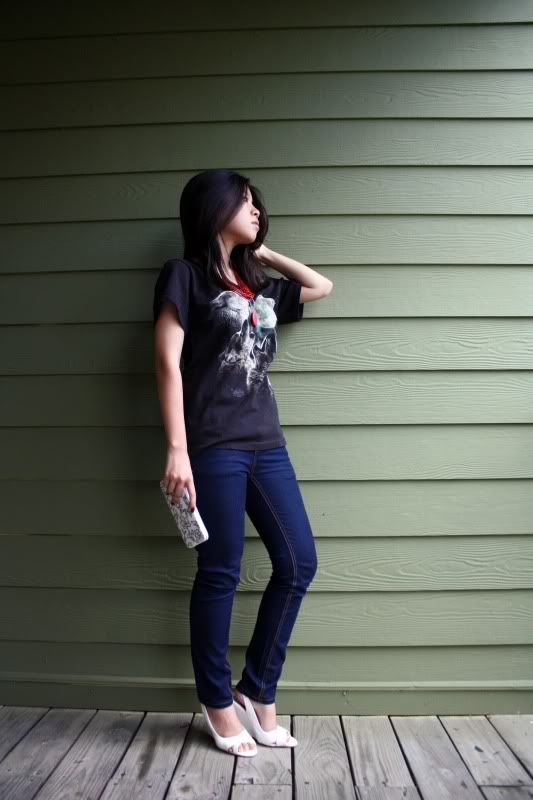 [Wolf Tee- gift. Jeans- Macy's. Heels- Charlotte Russe. Necklaces- thrifted. Wallet- DIY.]
As I said earlier this week, I'm posting a few shots with the wallet I drew on incorporated into an outfit. I've been pretty happy with the wallet so far, its smaller so I end up carrying less frequent buyer cards, receipts, and other junk. I like that the orchids read like black lace from far away. Unfortunately the sharpie marker is starting to wear off so I'll need to find something to seal the design onto the leather soon. Anyone have any ideas?
This is the same wolf tee shirt that I wore a few posts ago that Dee gave me. I decided to slice off the collar part of it so it would hang looser. Although I do feel its cutting it really close to looking too '80s, it feels better hanging off one shoulder. I'm thinking about cutting a low scooped back on another tee shirt. We shall see!
Rach:]