I had some free time the other day after scouring for possible jobs at the mall and I found myself wandering aimlessly though Forever21. In one of their accessories bins I found [
this
] wallet and was immediately drawn to the colors and the peacock pattern on it. I've been wanting a new wallet for quite some time but I didn't want to spend the money to buy that one. When I came home I remembered this plain white wallet I had bought for my sister over a year ago that she decided she didn't want after all. Soon enough I broke out the sharpies and began brainstorming ideas on what designs I could draw on the wallet...
Here is what the wallet originally looked like. Its made of plain white pleather and I think I got it from Claire's, that teeny-bopper jewelry store in the mall.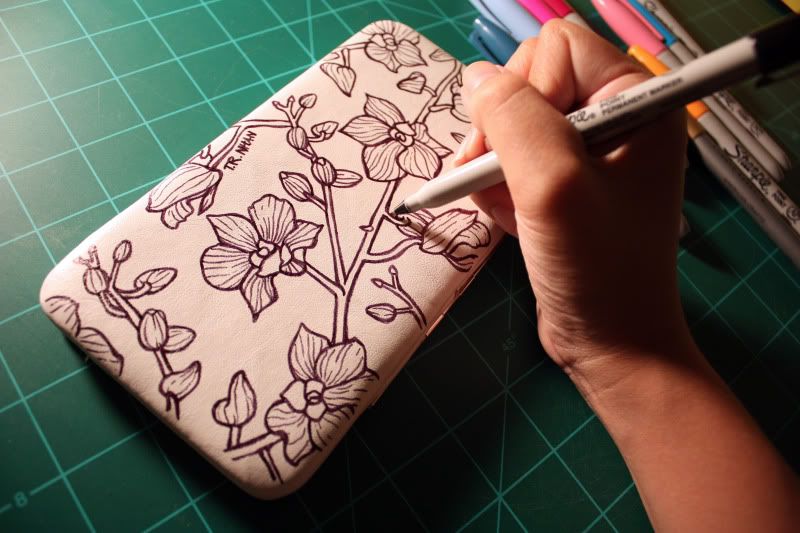 I decided to stick with just black sharpie on the front side and began drawing an orchid design on it.
The orchid design is actually from my bff Dee's blog background which you can see for yourself [
here
].
I emphasized the outer lines more and kept the lines inside the petals very faint for a more dynamic effect.
The finished front side came out to my liking. I planned to stop here, but I decided to continue with the back side after that.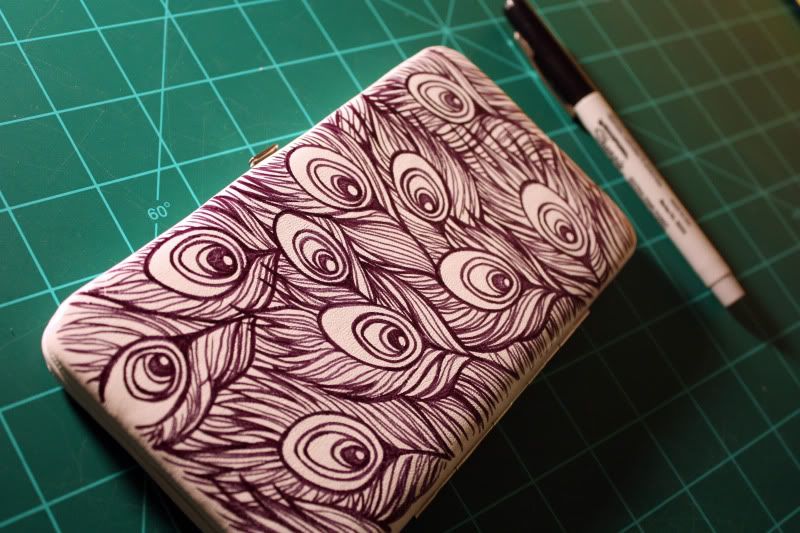 Inspired by the peacock design on the clutch at Forever21, I decided to draw a more graphic version of it on the back of my wallet. My design ended up being much more line heavy.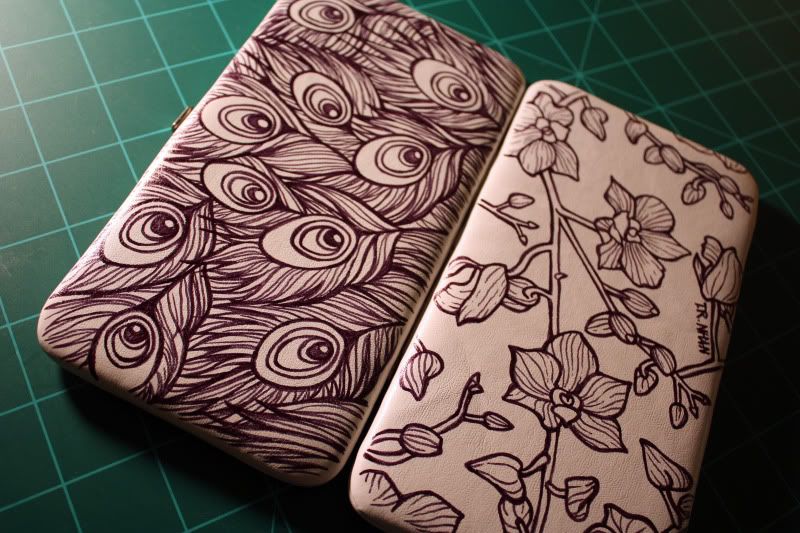 Here are how the two sides I drew on look together when the wallet is opened laying flat.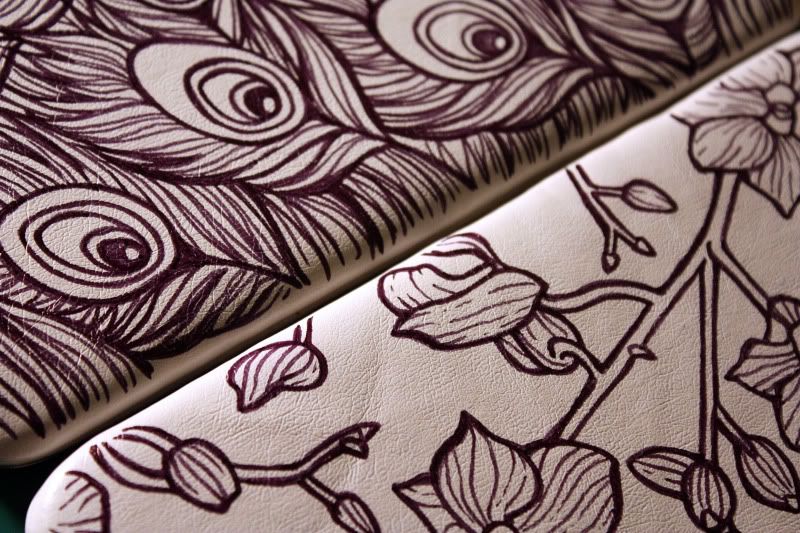 I think I am more a fan of the orchid design side, probably because they used to be one of my favorite flowers.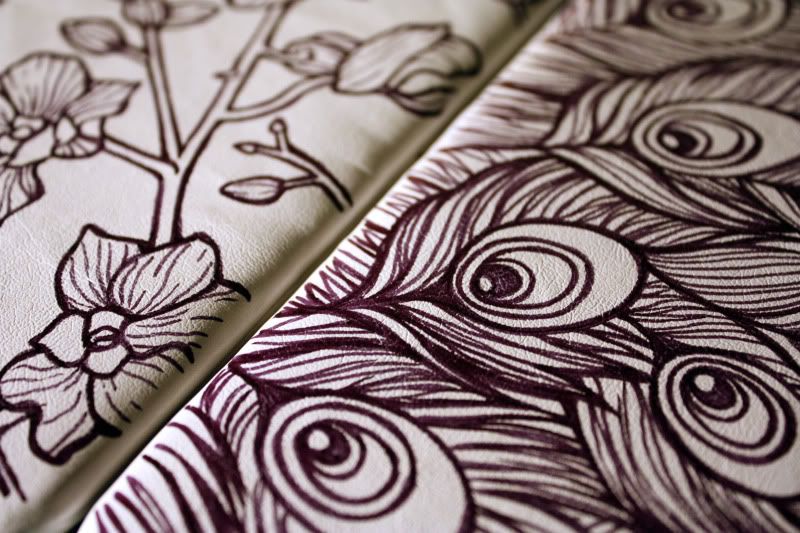 Even though I was supposed to be doing schoolwork the night I drew on this wallet, I had fun doodling. My next post will be an outfit post with the wallet. Until then!
Rach:]