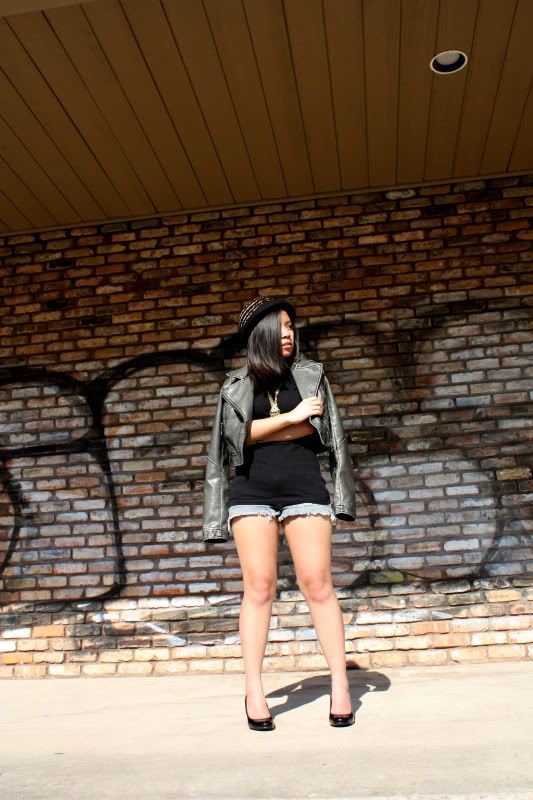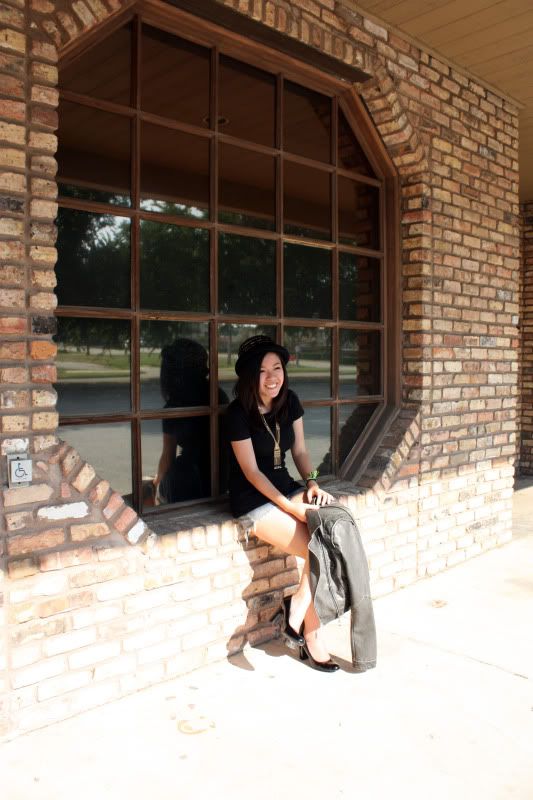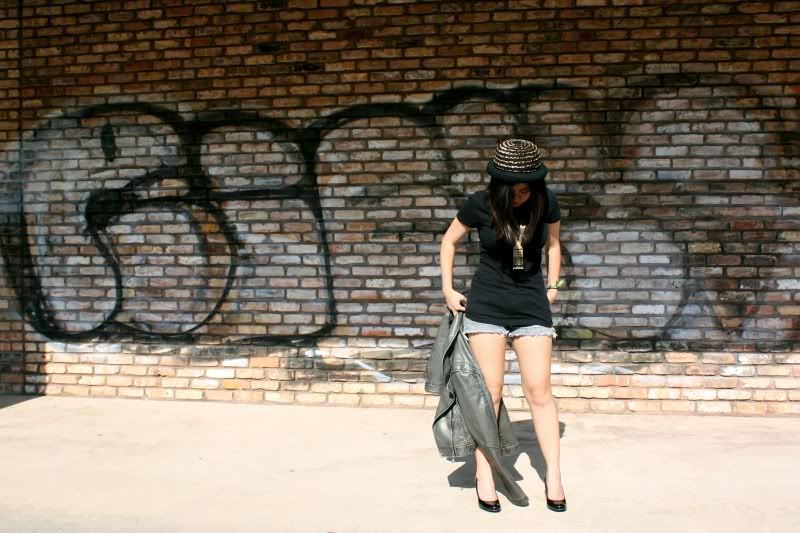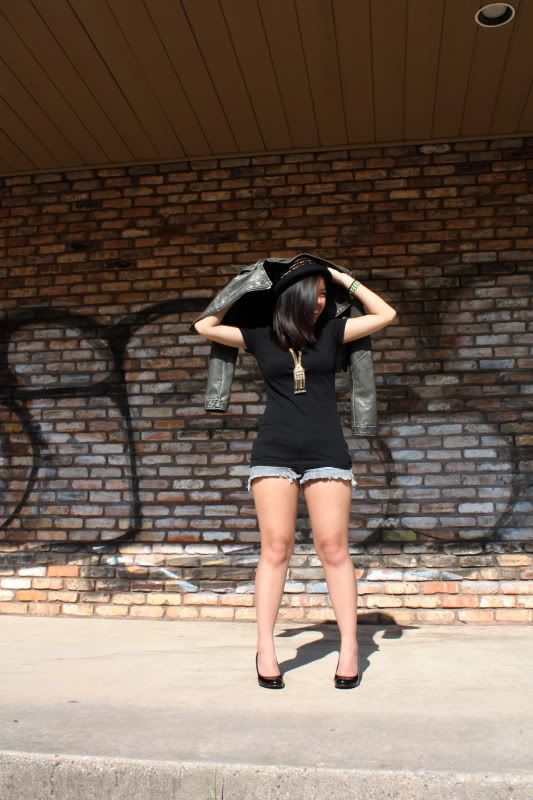 [Leather jacket, Black T-shirt-Target. Denim cutoffs- thrifted. Black pumps- Alfani. Gold chain necklace- Forever21. Leopard stripe bowler hat- borrowed.]
Do you ever get in one of those ruts? I mean like ruts in your appearance? You know, when you hate your hair, you're bored with all your clothes, and you're just dying to try something new? Well that is the feeling that I've been having for quite sometime now, hence the lack of outfit posts. With school taking up most of my time and family matters weighing in on my mind frequently, I haven't been putting much thought into my looks as of late. Not to say, that I have let myself go in anyway at all. I'm just feeling a little out of sorts.
I have a theory that we all go through life transitioning through different stages and situations. Sometimes we reach a period when we feel completely comfortable in our own skin and nothing seems to get us down. But then slowly we slide away from it and get into a rut. A boring, frustrating, tiring rut.
So I am going to dig myself out of it. Honestly I don't think that getting a haircut or buying new clothes will help me any. I am pretty sure that this is all a mental thing. To all of you out there who know what I'm talking about, we've all got to get up and move on. Change the way our minds think, look on the positive side of life, and keep our chins held high. I'm pretty sure I just spewed like 20 cliches, but you know what I mean. So here's to getting out of this rut. Starting today.
These are the last outfit photos that I got
Dee
to take for me. I know its been a dry spell for outfit posts here on Visual Basic, but hopefully after this rut has been kicked there will be more. So be patient with me fashion blog readers, the fashion element of this blog will be fully revived soon.
Rach:]