This really isn't an ingenious Do It Yourself project. Anyone can do this with a few studs and an Xacto-knife. I was inspired after I saw [
this
] ad for Madonna's Material Girl clothing line at Macy's featuring Taylor Momsen. Of course I immediately wanted the studded leather jacket Taylor was wearing but didn't want to pay the $60 at department stores for it. So I broke out this cheap faux-leather motorcycle jacket I bought on clearance at Target a few months ago for about $5 and some loose studs from Hobby Lobby and got to work.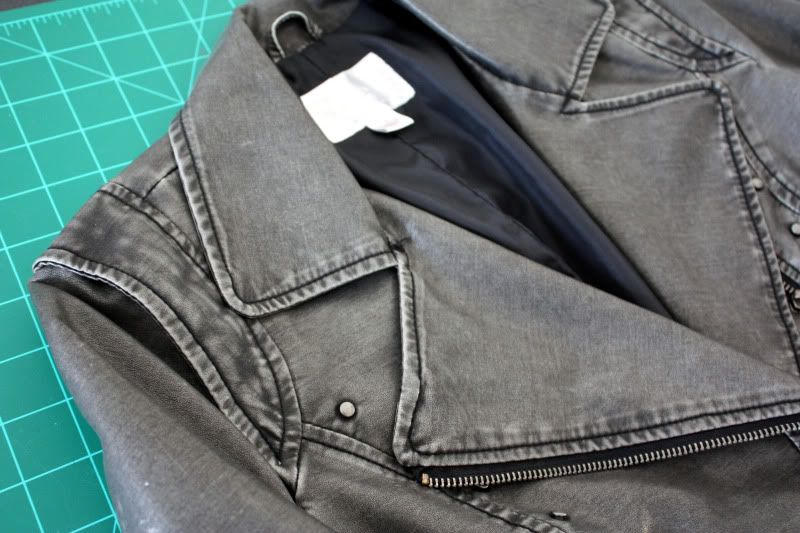 As you can see the jacket was a gunmetal shade and little plain in the beginning. I liked that it already had a little grommet detailing down the sides.
I found these studs at Hobby Lobby near their leather work section. At less than $2 for a bag of 30 studs I had to grab a few. I believe I used about a bag and a half for this jacket.
The Material Girl leather jacket that Taylor was wearing had a few different embellishments mixed in with the studs on the lapel. So I dug out this old necklace I had from high school that I bought at Walmart. I took it apart for the gems and the pearls, but don't worry I saved the rest of it for another DIY.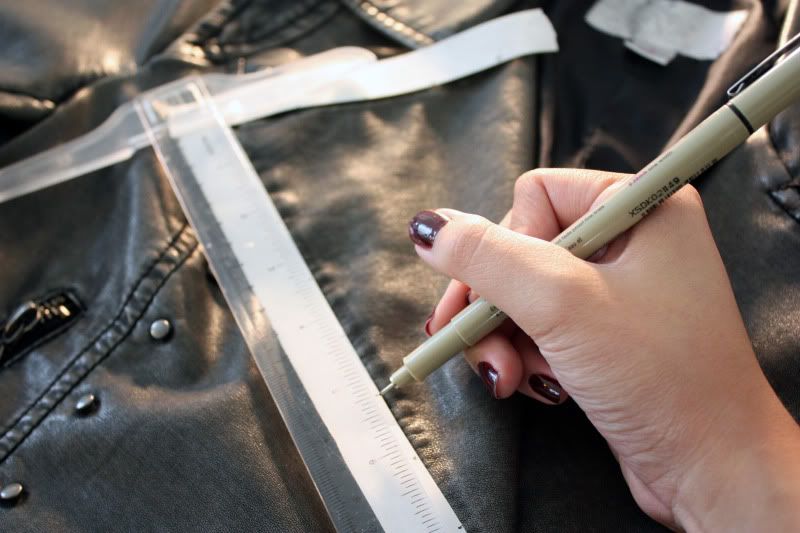 Being the perfectionist as I am, I used some painters tape to line the lapels and measure out 1 inch increments on each side.
For every increment I put a stud in each square 1 inch space. Thankfully this jacket is made of really cheap faux-leather so it was super easy to stab slits for the studs to go in.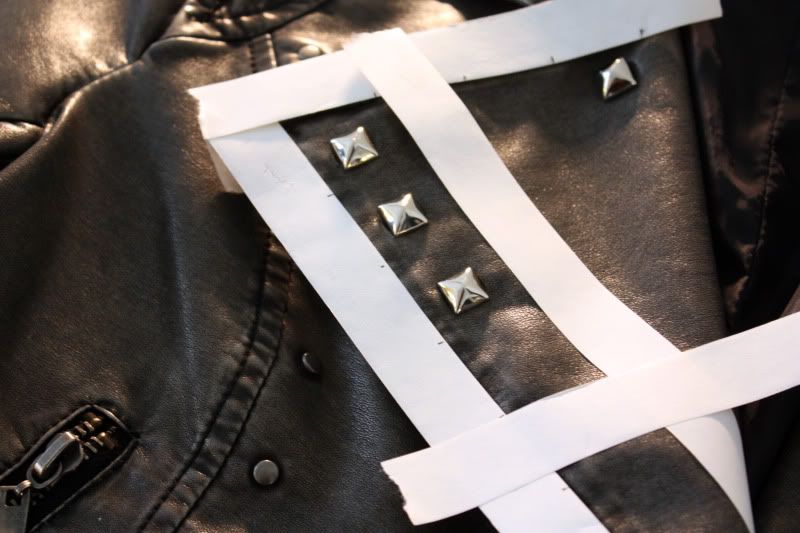 I kept the stud's prongs open until I finished a row. At the end of a row, I flipped over the lapel and used pliers to close the studs. This allowed me to keep the studs adjustable if they weren't in a straight line.
I left spaces empty here and there between the studs and went back and put the gems/pearls from my old necklace in them. A thin dot of super glue got them to stick pretty well. There is this super glue that comes in a nail polish like bottle I use and its a life saver.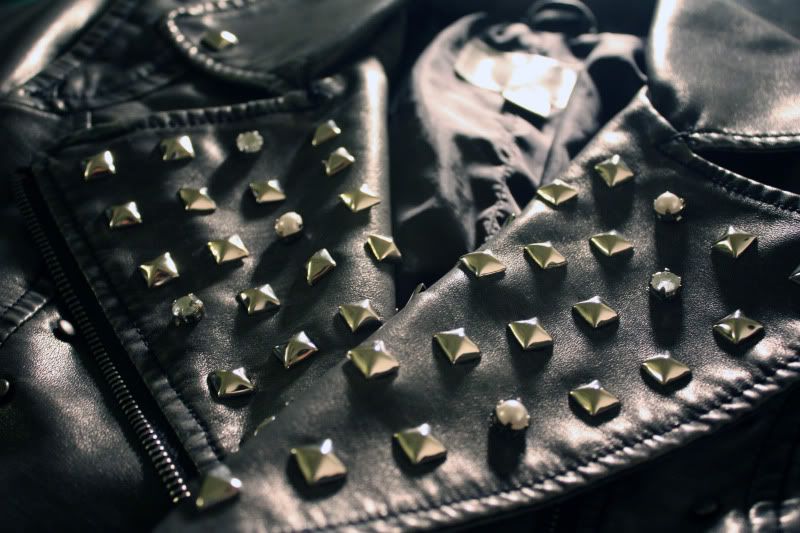 Ta-da! My finished product! I only put one stud in the corner of the top lapels. I restrained myself from adding anymore to the jacket. Its easy to get carried away with a DIY and go all out, but I wanted to keep this jacket wearable. Too much look for one garment gets a little tacky. Tune in to my next post when I wear the jacket to get a better look at the results of this DIY.
Rach:]