"If you want to be irreplaceable, you have to be different."
-Coco Chanel
A few weeks ago was my 21st birthday. To celebrate I had all of my friends from studio gather for a sushi dinner and for an after party at my apartment after wards. Although I appreciate my college friends attending, I have to show greater gratitude to my two non-studio friends for driving several hours to celebrate with me. Thanks go out to Dave, my UT friend from back when I lived in Austin, and Marissa, my old high school friend who helped me make the awesome Chanel cupcakes you see below. I just watched 'Coco Chanel' the 2008 film with Shirley McLaine and LOVED it.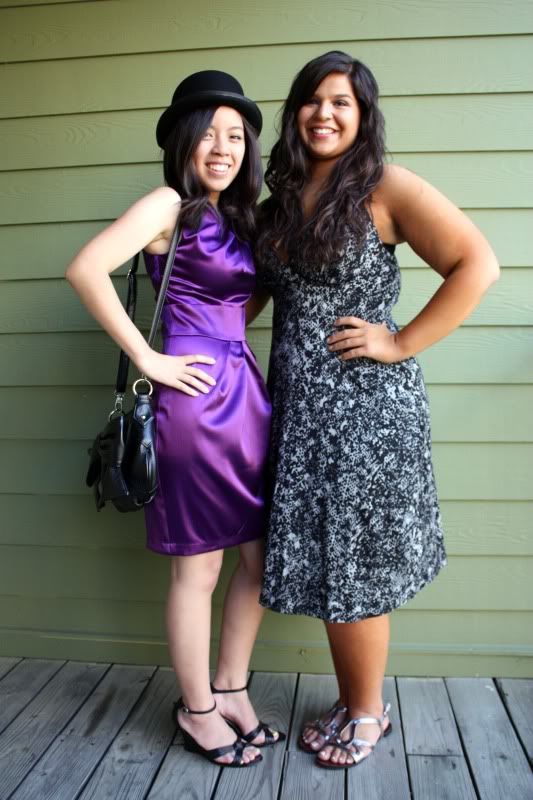 Me and Marissa out on my balcony. Now you know what I look like in a more cheesy photo, rather than a super fashion-blogger posed one. But since this is a fashion blog after all, the purple sheath dress is from JCPenney, my sandals are from Target, this supercute leather bow purse was found at Goodwill, and my friend Amy bought me this bowler hat a few hours before the party from Forever21.
Our Chanel cupcakes! Marissa did all the baking and most of the difficult work. I just made the Chanel-inspired fondant toppings. We used a ton of black food coloring and a butter knife to imitate black quilted leather. The double C's were just cut from a cup's imprints. We finished all the other cupcakes with pearls to add to the Chanel theme.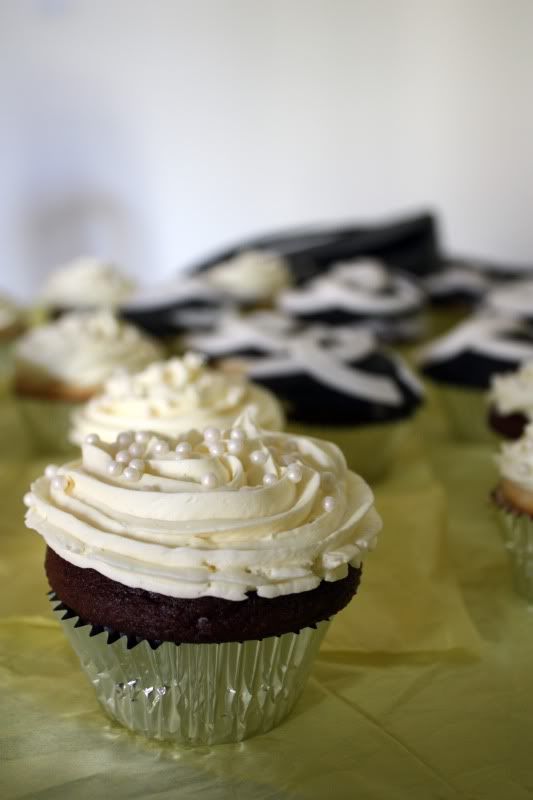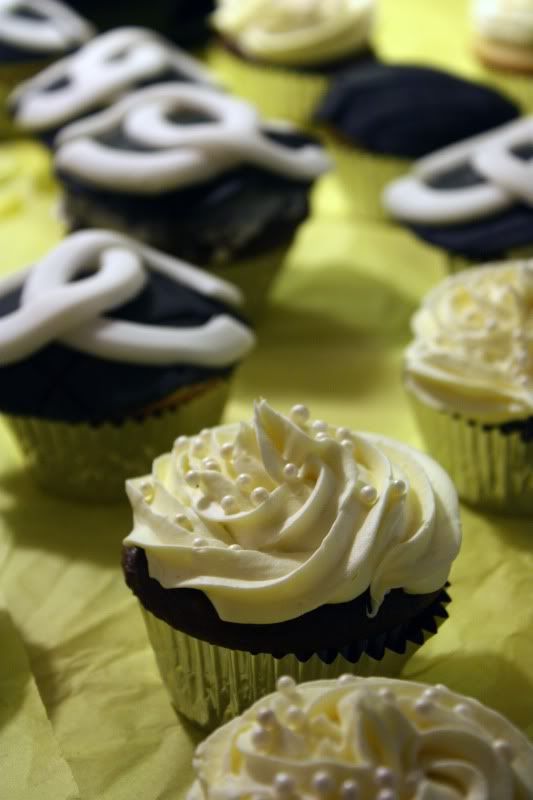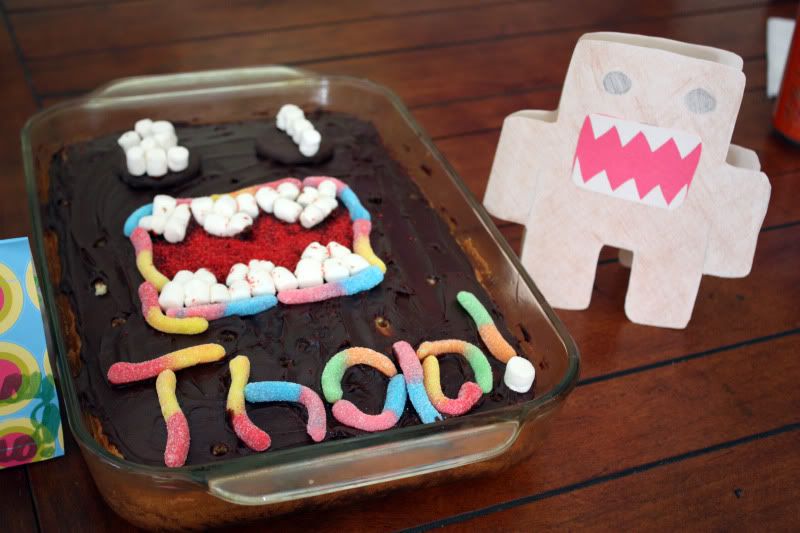 My little sister and my cousin made this adorable Domo cake for me and a matching card. Although they claim I'm not asian enough to understand Domo, I appreciate their effort.
Yes, Blogger Sketch Sunday did not occur this week. But only because I decided to concentrate on illustrating a header another blogger commissioned me for. I really enjoyed making it for her, so look for it on this Sunday's post!
Rach:]