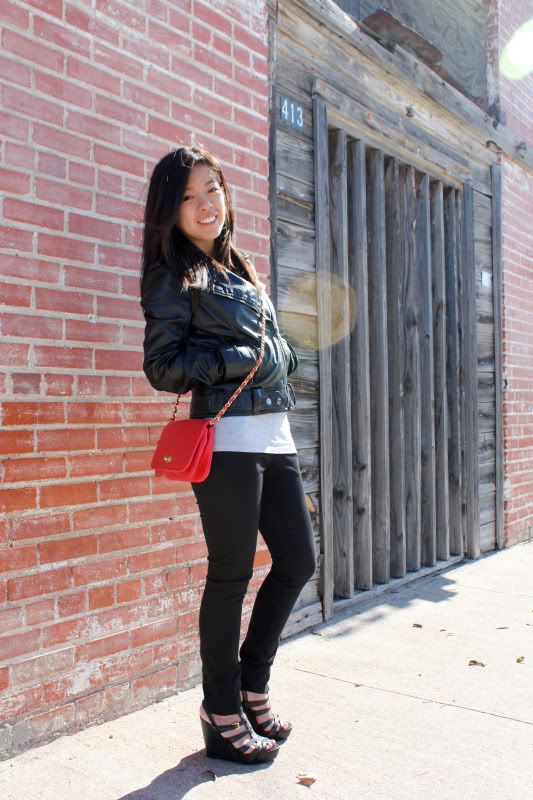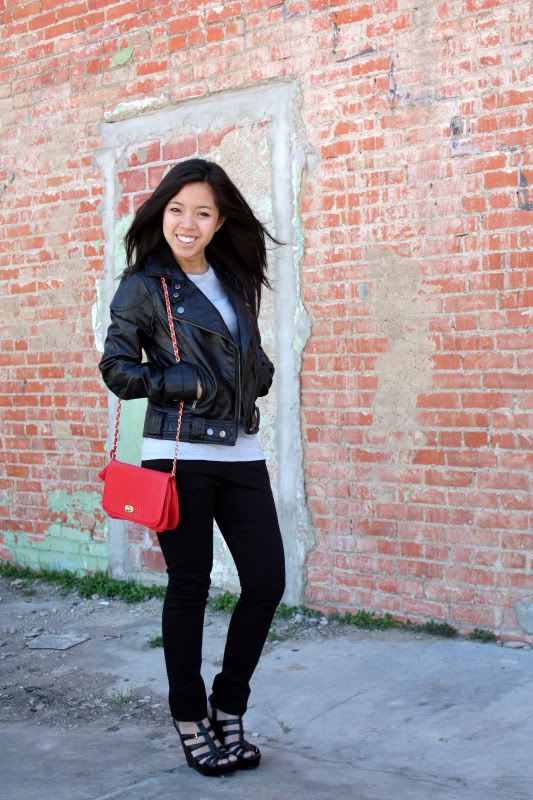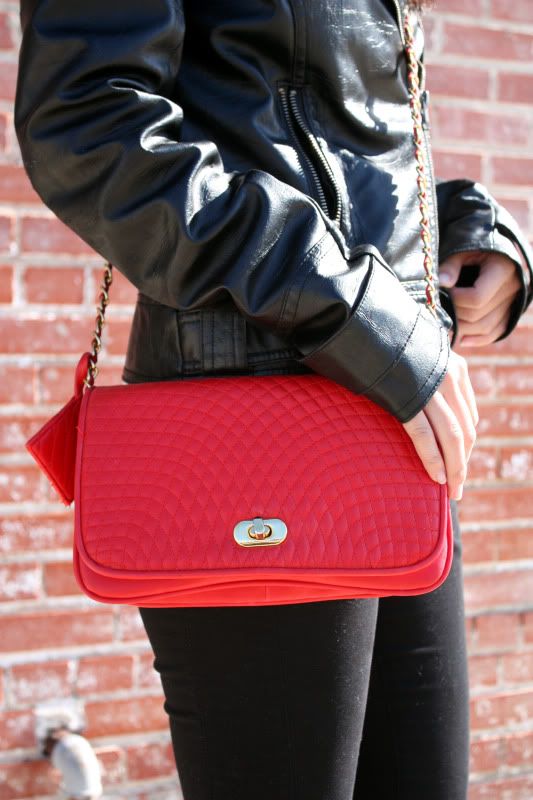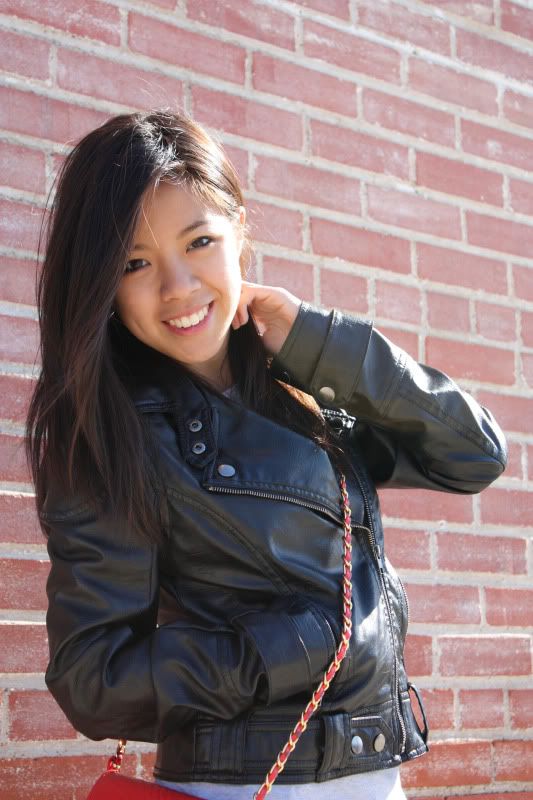 [Jacket: Wet Seal, T-shirt: Target, Jeans and wedge heels: Forever21, Purse: thrifted]
This week as pretty much been hellweek school-wise. College is always like that between Thanksgiving and Christmas though. While most students have finals to worry about, I have my final animation project due in studio and a series of color film photography prints due as well. Its actually 5 am and I haven't slept but have been working all night. This is a small break being taken to post outfit number ten.
I have been obsessed with the fashion blog
Stockholm Streetstyle
lately. All of the super stylish ladies in their rocker chic leather jackets and vintage bags have really inspired me. A common scheme in many of the looks captured tend to revolve around the colors black, white, and red. So when I came across this red vintage quilted bag in my closet that Dee gave me a while ago, I had to incorporate it into my next outfit. I love that it gives just the right amount of pop to the the rest of the outfit. I only wish I could have painted my nails red (I can't due to my job) and have worn red lipstick (which I am just afraid of not being able to pull off).
Rach:]