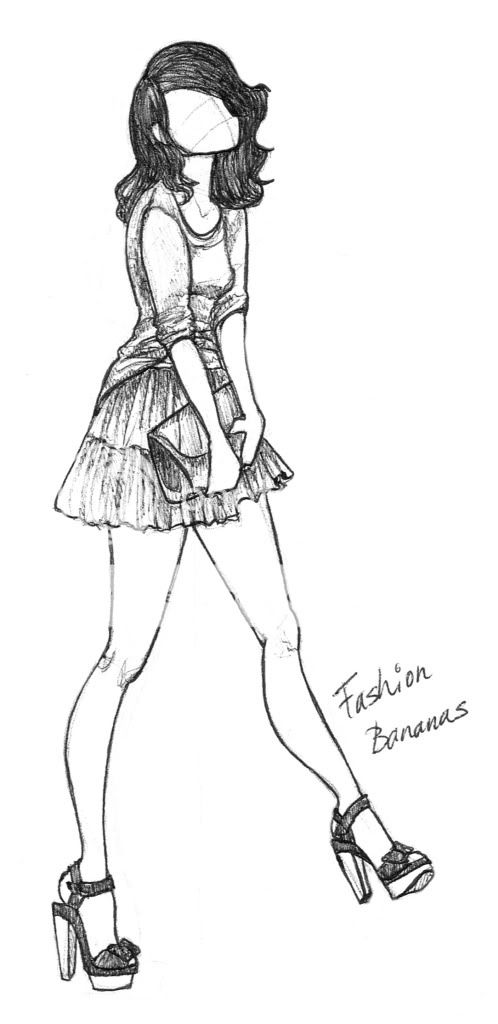 Hey there readers! Its the Twenty-sixth edition of
Blogger Sketch Sunday
! Can you believe I have been doing this every Sunday for half a year already? To mark the occasion, this post features Delma of
Fashion Bananas
whose blog is located in New York.
3 Reasons I love this blog:
-Delma's style is part classic lady-like chic and part daring fashion risk taker. She's a sassier latin version of Audrey Hepburn. Her closet is full of full high waisted skirts, vintage textures, and casual menswear pieces that she work on her flawlessly.
-This blogger has curves and isn't afraid to use them. I always admire women who know how to work their figure. Delma dresses in pieces that look custom made for her. Ladies like her inspire me to embrace the body I was born with.
-Somehow this girl's make-up is flawless all of the time. I don't know how, but its so true. Perfect eyeliner, perfect eyebrows, perfect lips. My make up always smudges and rubs off. I try to pull it off as that 'smokey but natural look', but I still am in awe when I see make up like Delma's.
So if you've never seen her blog, you should go check it out. I put the link to it where I named her blog above.
Have a great Sunday guys!
Rach:]