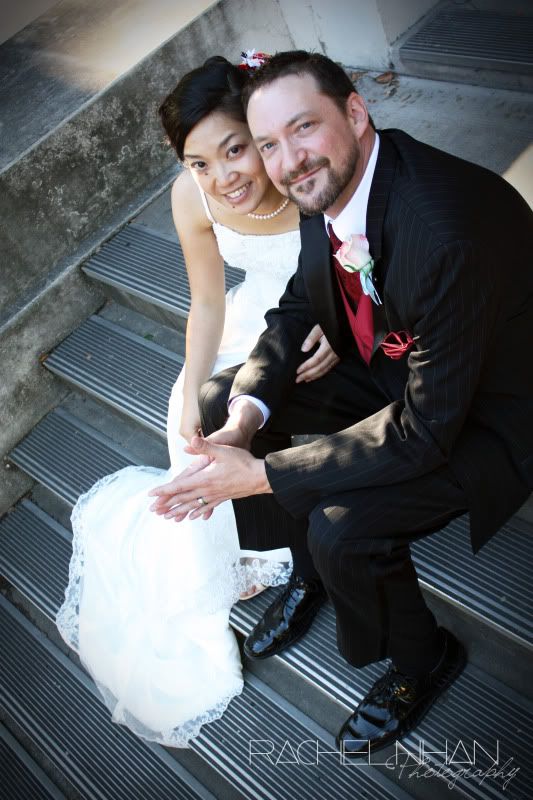 Hey there bloggers! A little over a month ago I mentioned that I was hired as a photographer for a wedding here in College Station. I thought I would post the photos that I took for the awesome couple that allowed me to have this great opportunity.
Greg and Hiroko had a small ceremony in the All Faiths Chapel and a reception in Rudder Tower afterwards on Texas A&M's campus. Their wedding was the most thoughtful and unique wedding I have ever attended. This couple likes to do things their own way, and I absolutely love that. I've probably been to over 20 weddings in my lifetime, but none of them have had beautiful decor made from origami roses that the bride made herself, the cutest Q&A cards that made up the guest book, or such creative dishes on the menu served at the reception.
Overall it was a really positive experience for me. I really hope to get better at photography and start my own wedding photography business on the side one day. Even though I've been through a black and white film photography class, an advanced color film photography class, a photojournalism class, and have worked as a staff photographer for a newspaper, I still find myself feeling like an amateur. There is just so much knowledge and experience to gain about photography. I feel so inspired when I see wedding photography by
Style.ish
on her blog or by
Andrew Chan
who shot Tramanh of
Phi Style
's wedding. Getting that good takes time and patience. Perhaps one day I'll get to that point in skill and then I'll buy myself something fancier than a Canon Rebel. Someday.
Rach:]
The Ceremony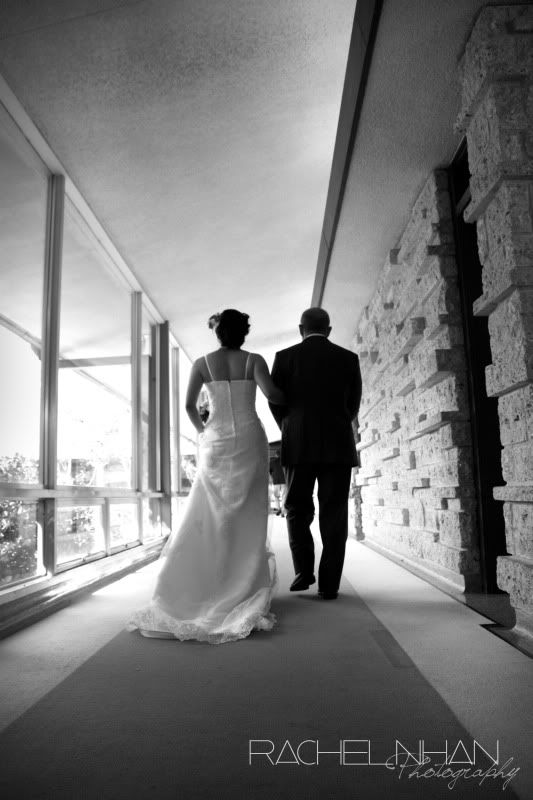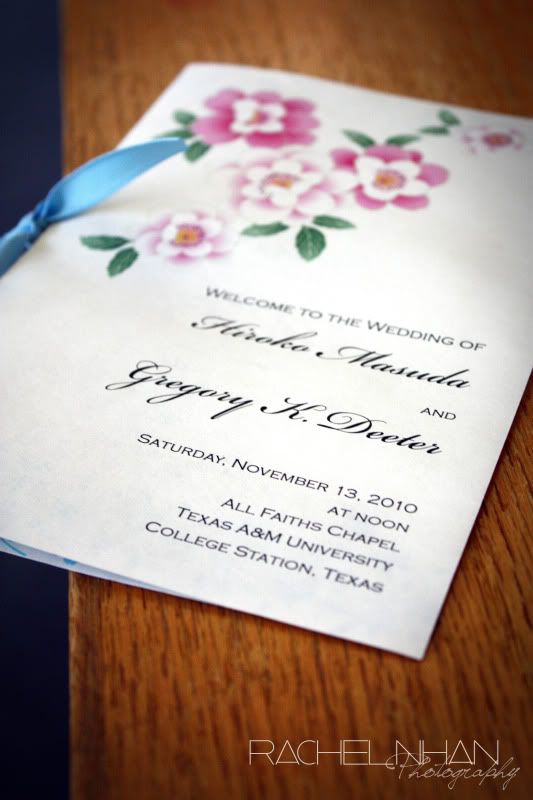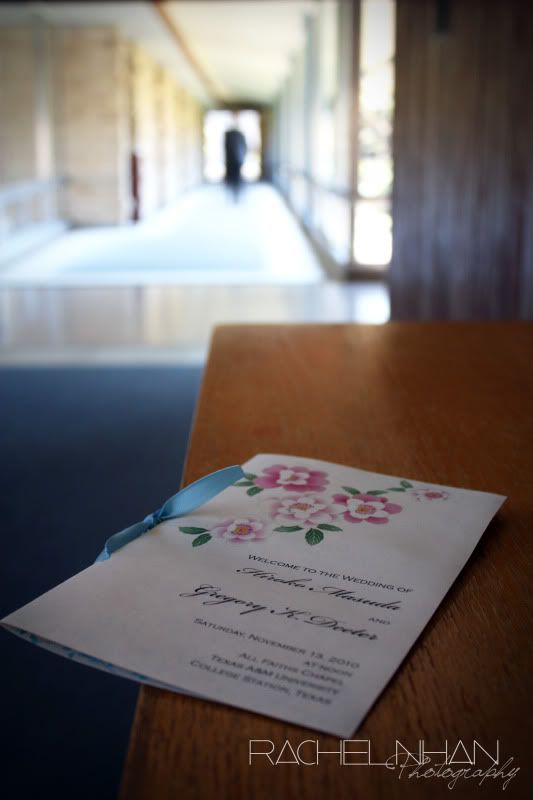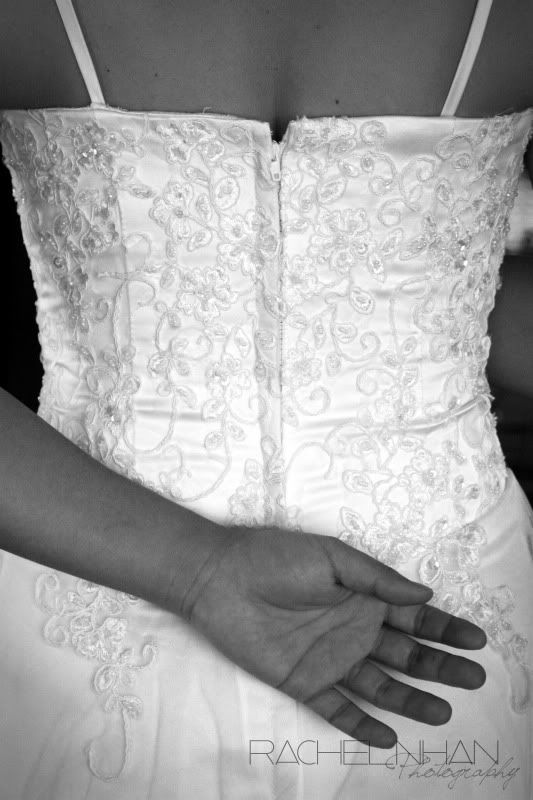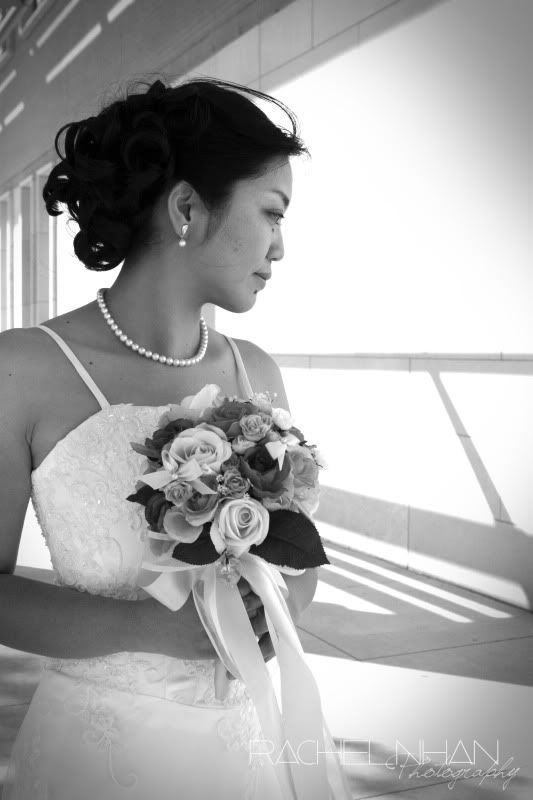 The Reception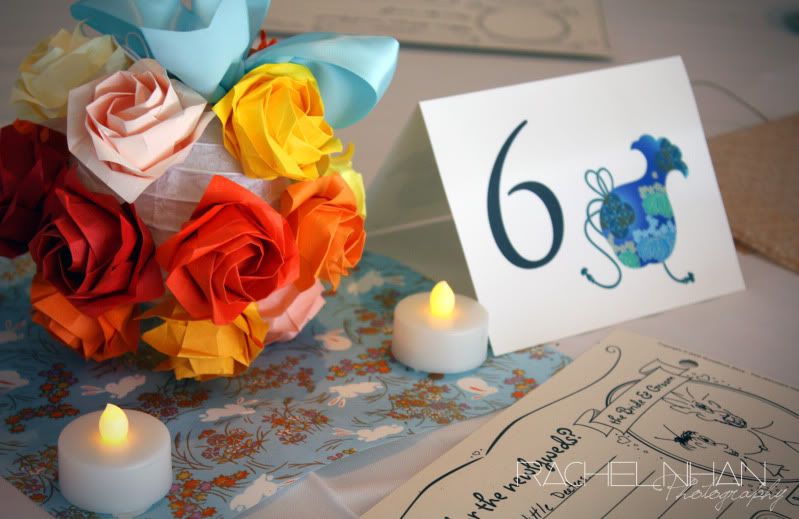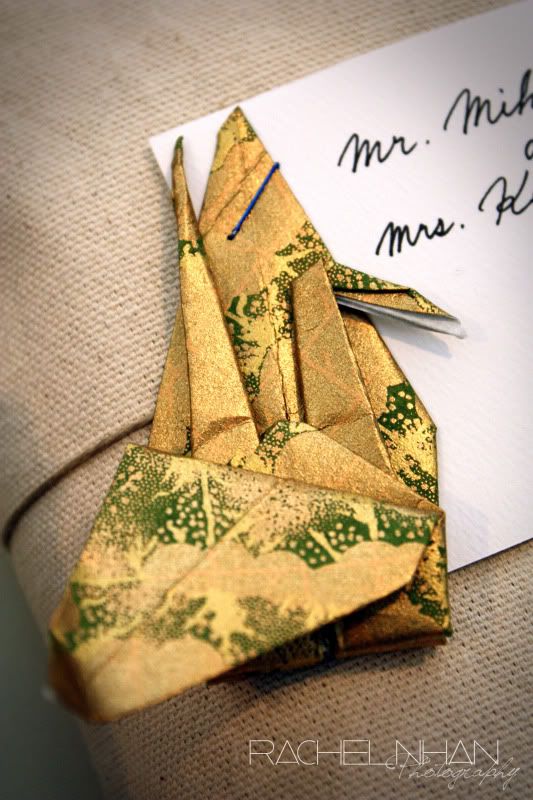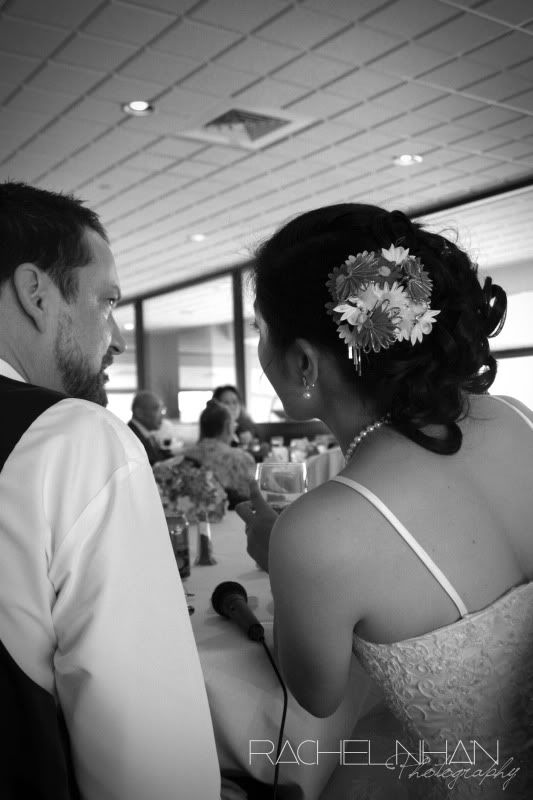 Bride&Groom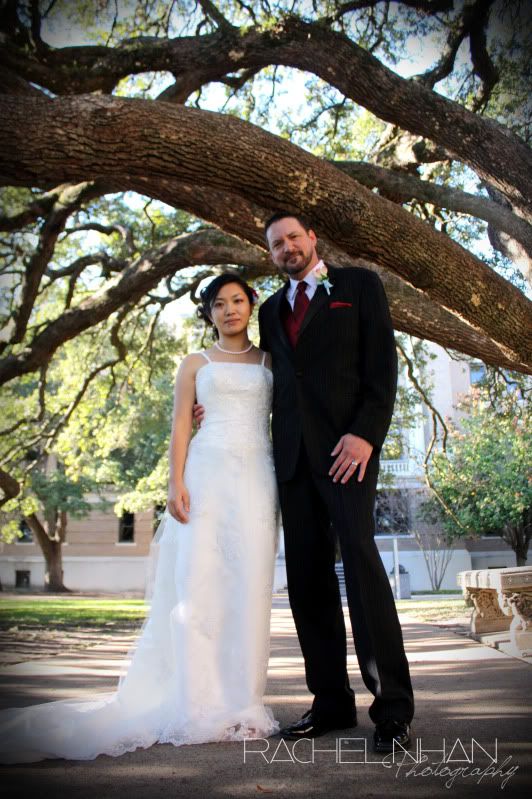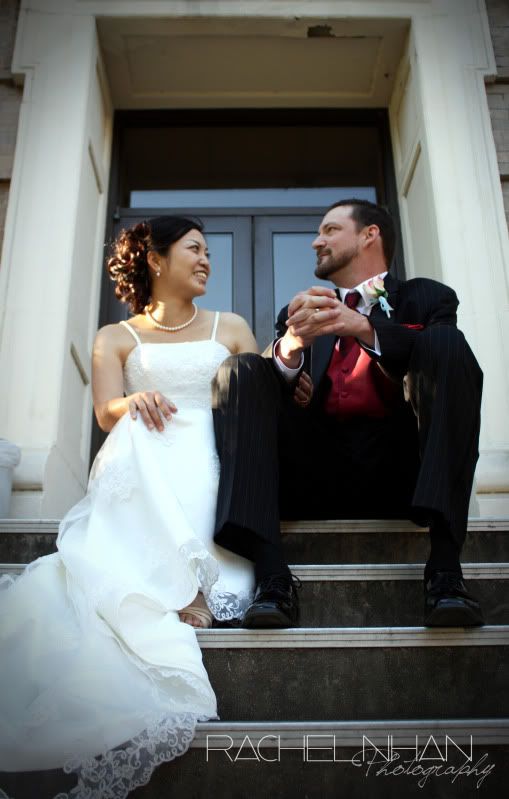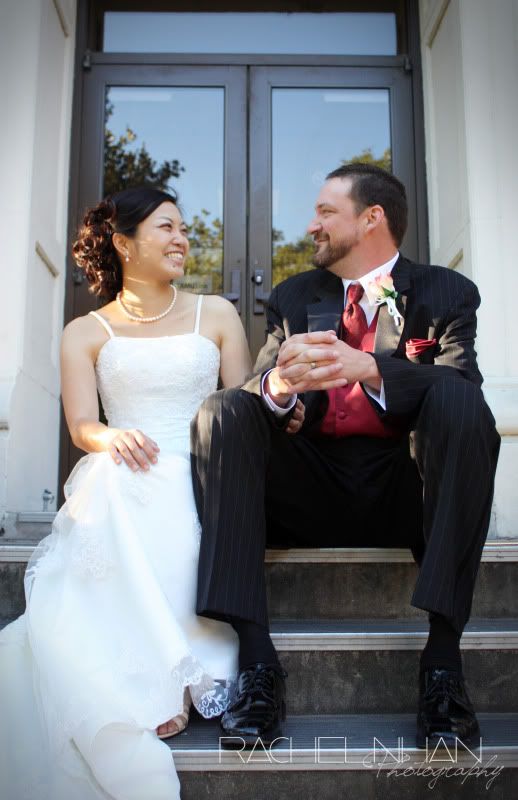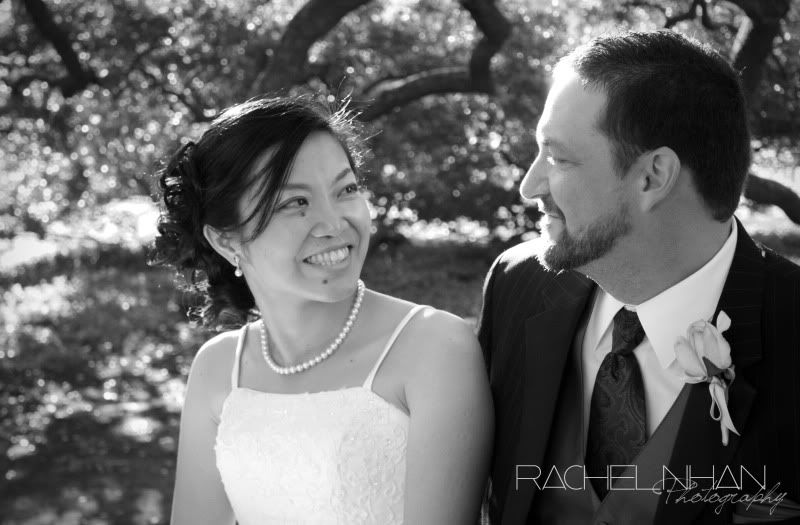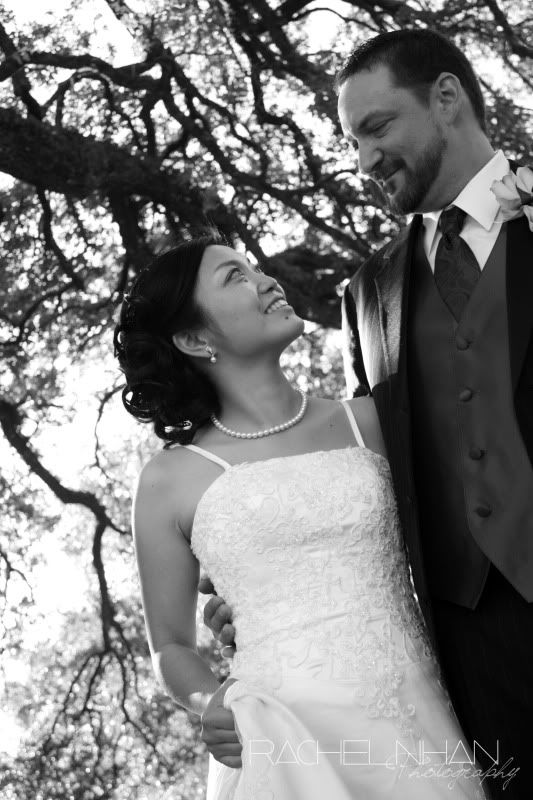 Help me start my new endeavor, 'Like' Rachel Nhan Photography on Facebook!
Thanks!