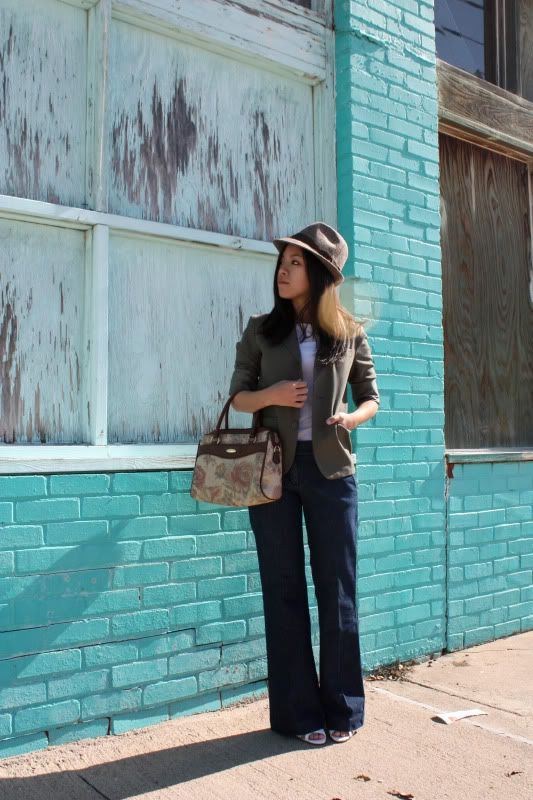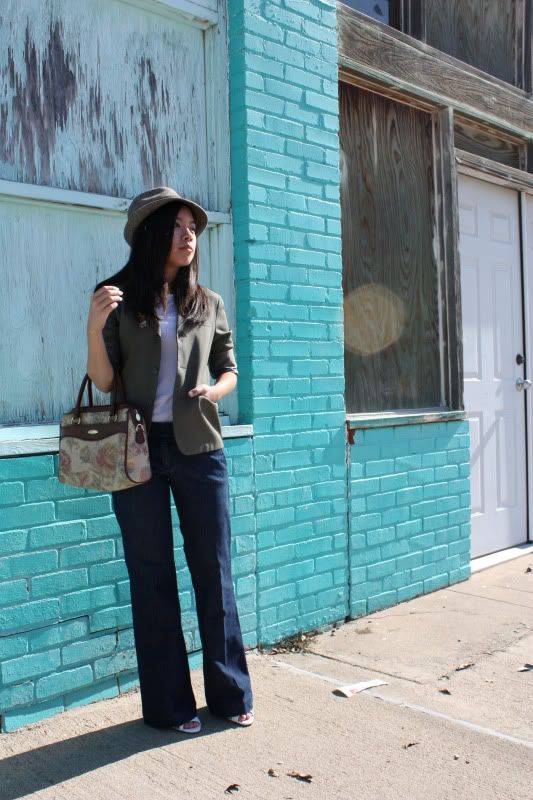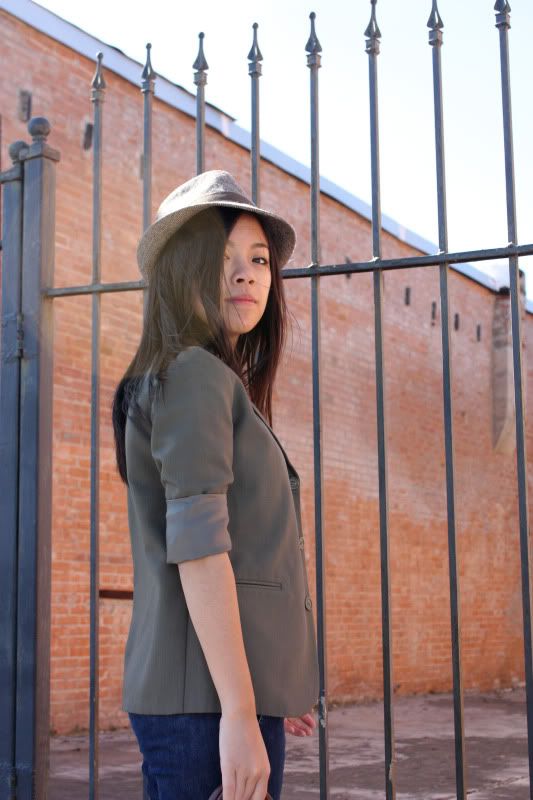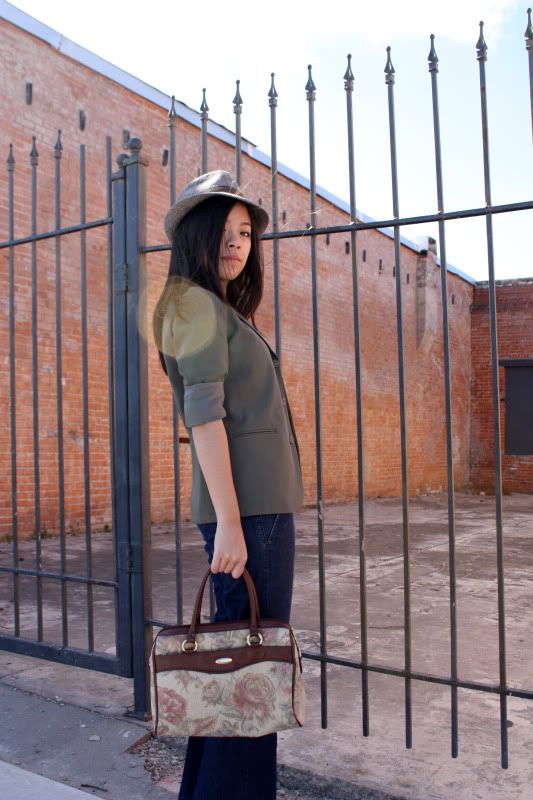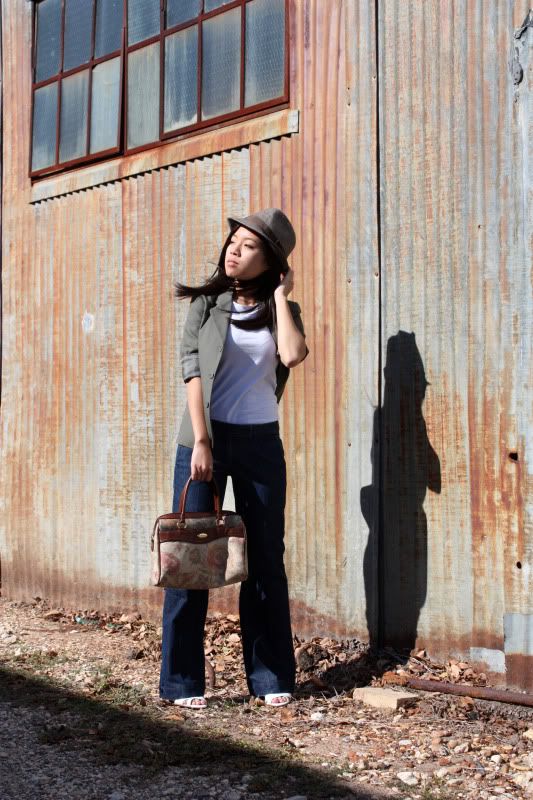 [Jeans, blazer, hat, and purse: thrifted, T-shirt: Target, Heels: Charlotte Russe]
So by this point in the 30 for 30 challenge I'm getting a little tired of my skinny jeans. While I could break out a few of the skirts from my 30 items, I am just too busy with school to put in that much effort into dressing up. So for outfit number nine I decided to go with the most relaxed clothing style I could think of that didn't involve skirts or skinnies: menswear.
I never wear these wide-legged jeans because they are hard to pull off correctly. I fear that they look too 70's flared for my taste. But they are admitted very comfortable. This outfit also finally let me pull out this floral leather bag. I got it for $2 at some random thrift store. I realize that most people probably think this bag is simply atrocious or incredibly ugly, but I love it still.
Happy first day of December to all of you guys!
Rach:]