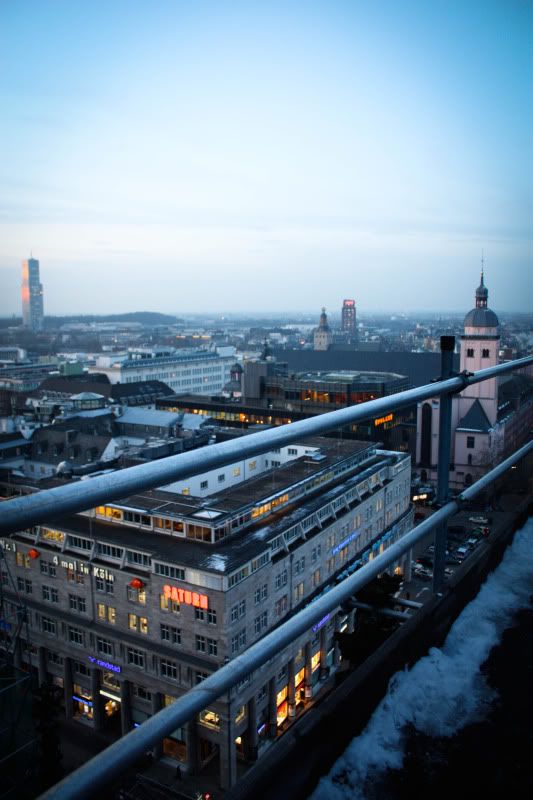 A few days ago, the University had a day trip to Cologne, Germany which is about 45 minutes from Bonn. After a whole other bus fiasco (this time the bus picking us up from our neighborhood was late, not our fault) my roommate Amy, 2 other girls from our class, and I barely made the train leaving Bonn. We literally ran through the icy and crowded streets downtown to the train station. I'm surprised I didn't manage to wipe out running on the snow. I guess my duck boots had more traction than I gave them credit for.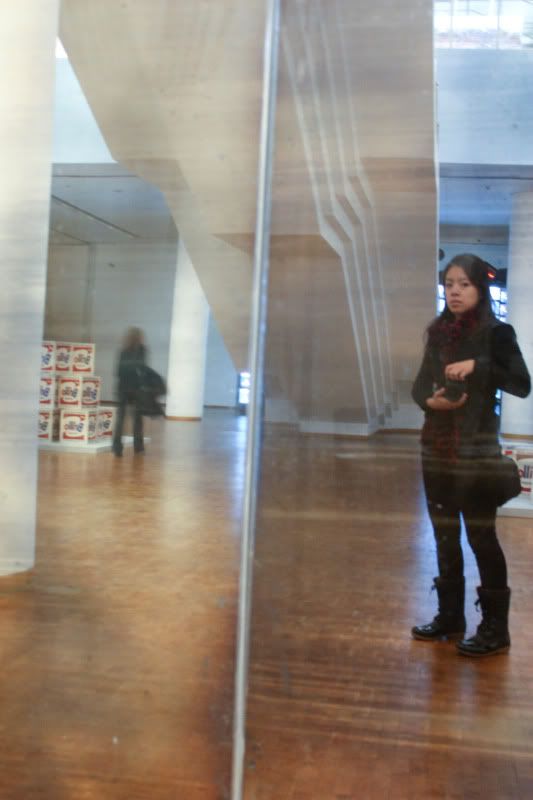 In Cologne, we visited the Ludwig Museum of Modern Art. Pretty much filled with the iconic works of the 1960's from guys like Jasper Johns, Roy Lichtenstein, and of course Andy Warhol. This reflection is actually in this strange installation piece that was activated by sound and lit up to show chairs behind the glass.
This is a pretty good representation of my everyday attire. A lot of black on black. I was trying to be as practical as possible upon packing for my trip. Most of my clothes are black so that they would all work together. Now though I think I want to invest in a few statement pieces to give my look some pop. I've got a desire for a cute pair of heeled boots, a bold bag, or a nice going out shirt. Can't seem to have time to shop though, which my wallet is very glad about.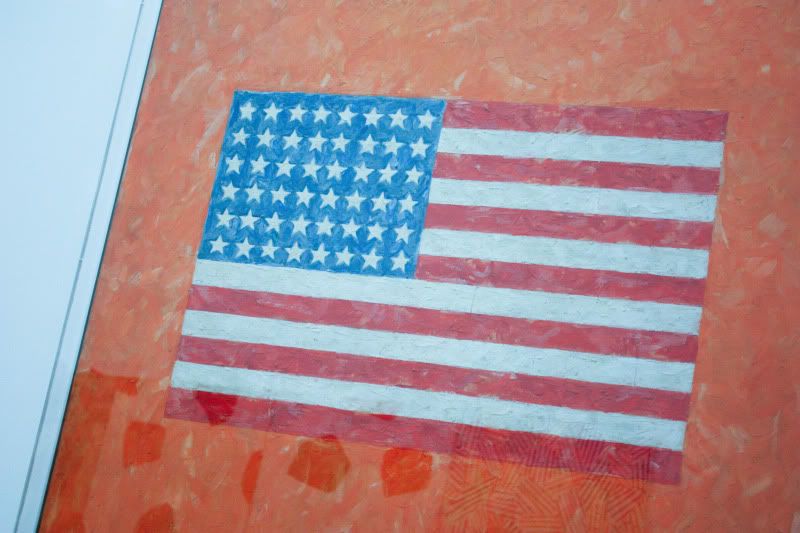 These artworks above are by Jasper Johns. I've always liked his work. Even though his American flag paintings are overly-iconic, I really like the texture he gets by mixing wax with paint pigment.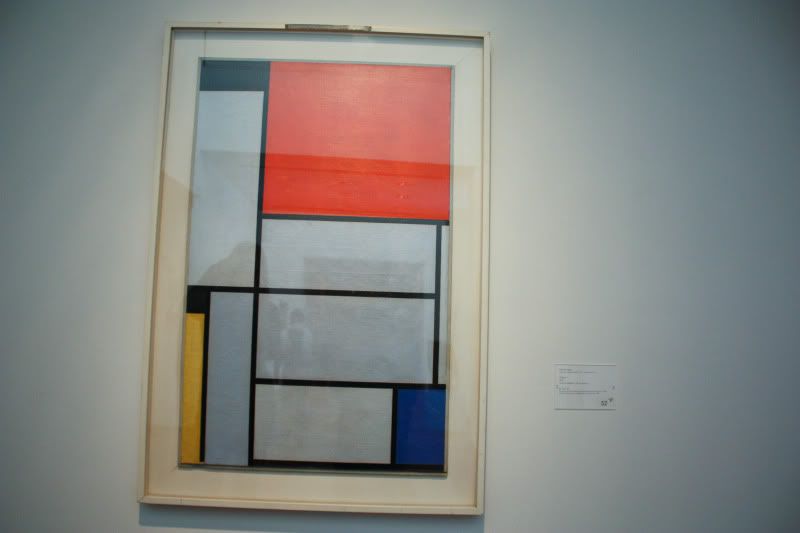 Mondrian. The one and only. I absolutely hated this piece when I was younger, but its minimalistic simplicity and bold colors have grown on me over the years.
I found this piece in the exhibit by chance. It was in a rather obscure corner. Its actually my absolute favorite piece I saw that day. By Richard Hamilton, its a large scale oil painting of an inverse photograph. I always thought about doing the same idea and its interesting to see it actually done.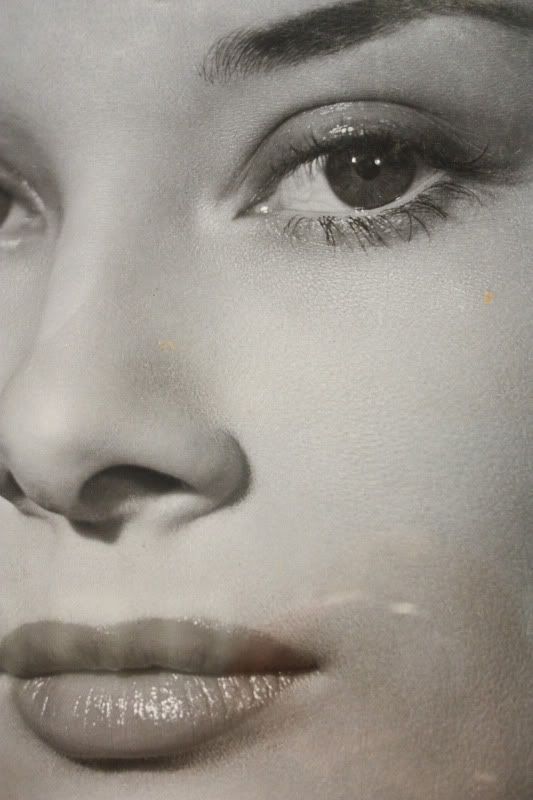 The most gorgeous photo of Audrey Hepburn on display. Seriously, this lady's face is flawless. No wonder she is such an icon. I think the shape of her eyes and eyebrows is very distinctly her.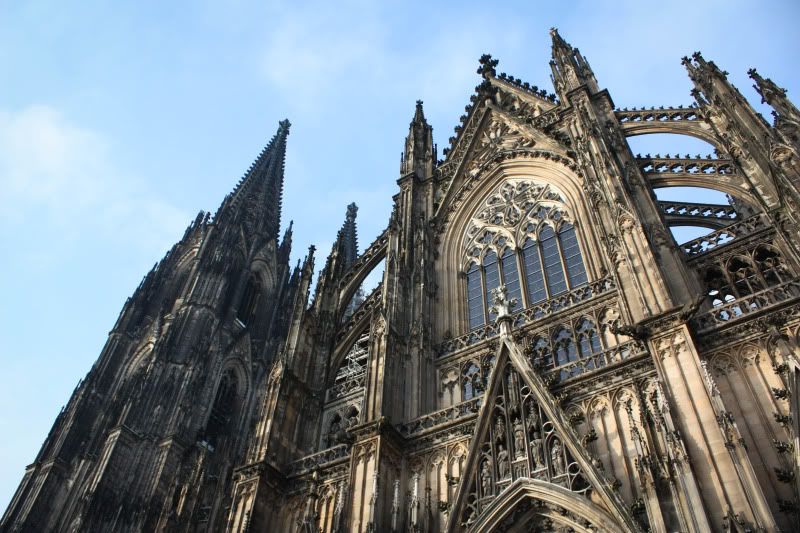 These photos are of the Cologne Cathedral, which was the main reason for our trip to the city. Apparently it is the fifth largest cathedral in the world. It is also the resting place for the remains of the 3 wise men from the bible.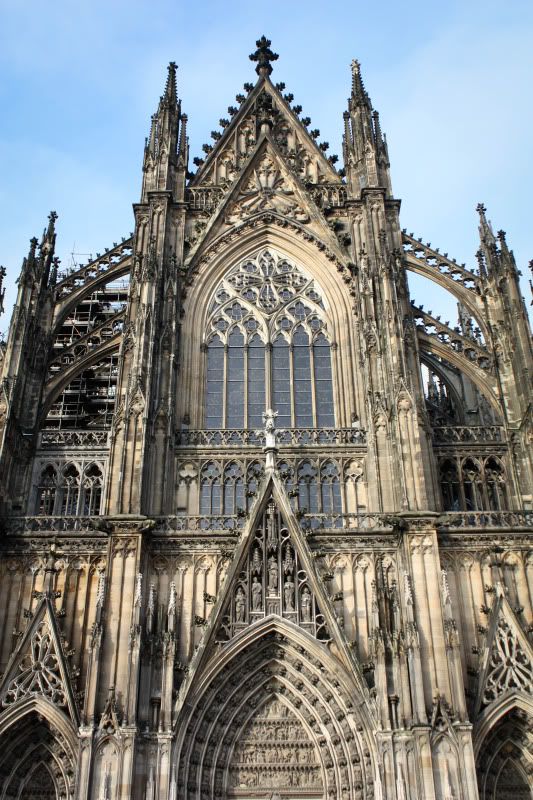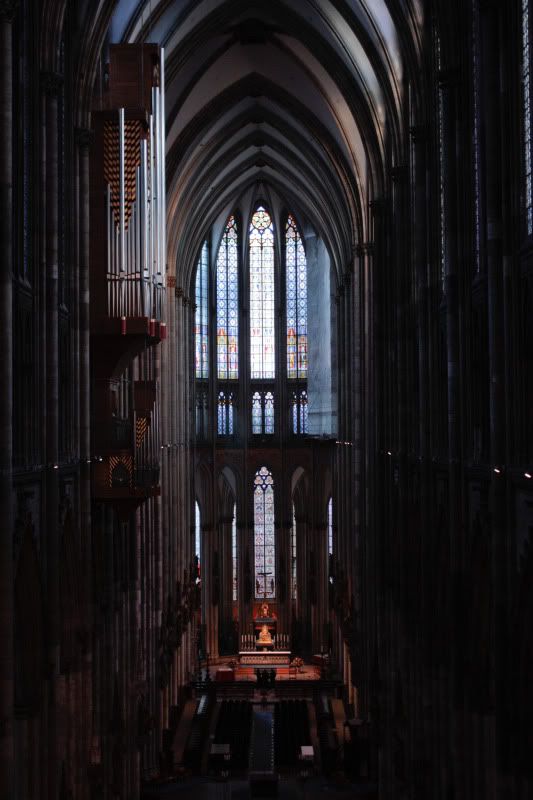 The phenomenal view down the side of the cathedral to the altar. It is quite the vision. My photographs don't do it justice.
I was in love with the design of the stained glass windows. Apparently the original windows were destroyed so the city hired an artist to replace them with a new concept. The artist balanced between modern and traditional. He made a simple geometric design and used the same colors of glass from the original window. I think it looks like a close up of a super pixelated computer image.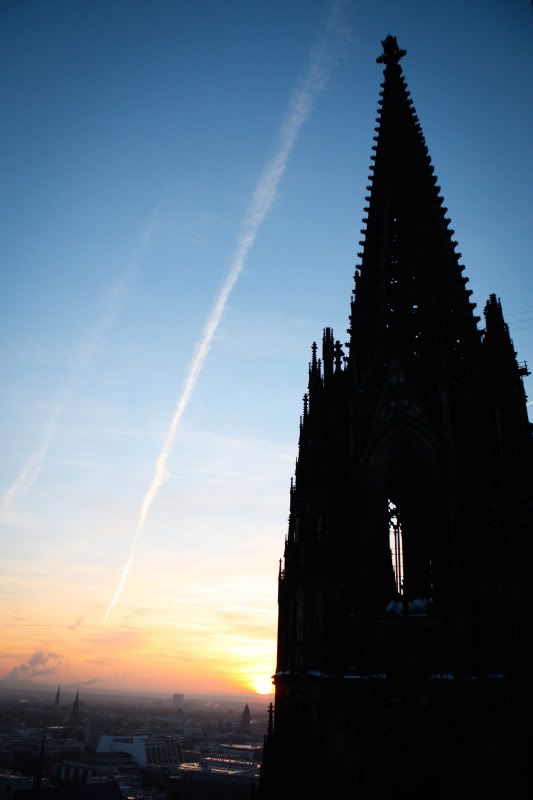 Probably one of the most breathtaking views I have ever seen before. A photo can't really capture the feeling. Although I love photography, sometimes its better to let down the barrier that is the camera between you and the world and just fully feel the experience.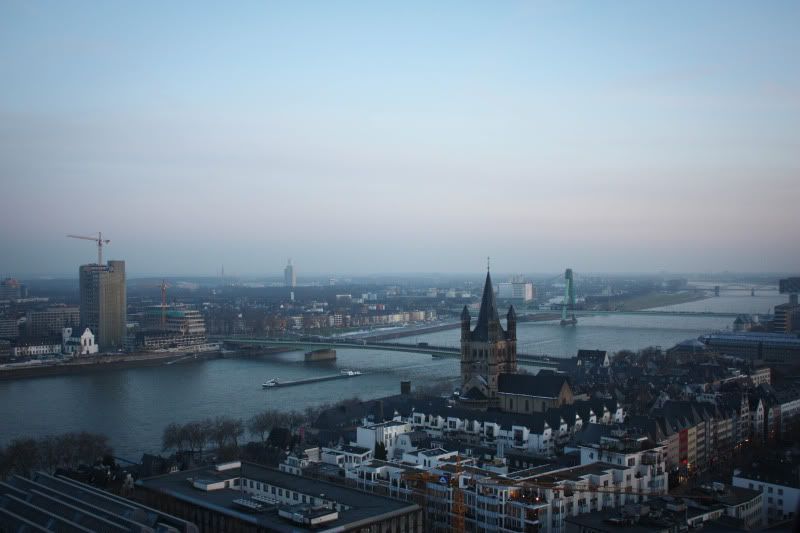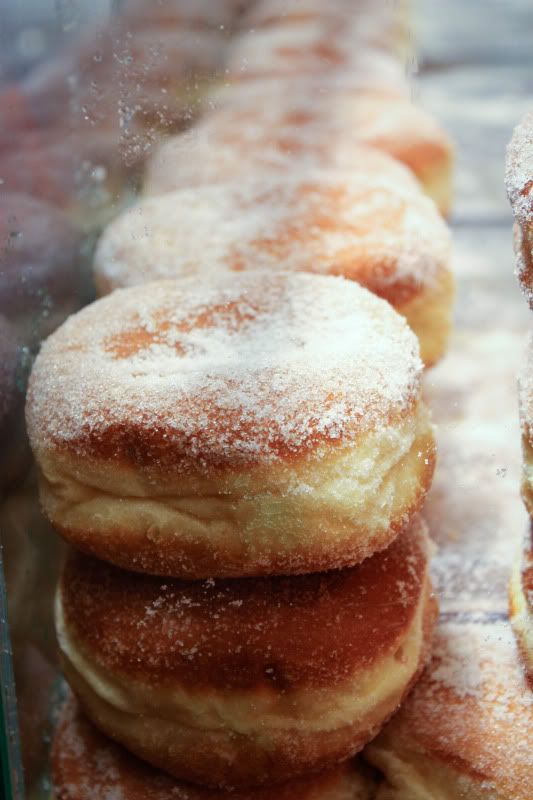 And of course I must leave you with a food photograph. I swear these bakeries in Germany will be the death of me. What better advertising is there than displaying your sweets in a store front window and leaving the doors open for savory smells to waft through the streets? These were a sort of jelly filled donuts that were incredibly delicious. All they needed was some peanut butter frosting on top.
Thanks for reading guys! Auf Wiedersehen!
Rach:]