Hey bloggers, last weekend I got to visit The Netherlands on a school trip. We spent a few days in Amsterdam, Haarlem, and Zandvoort beach. The trip had a rough start as my roommate Amy and I were late to catch the bus from the University in Bonn to Amsterdam. Upon leaving our host family's house in a panic, we got onto the wrong bus to the University. Instead of getting on the normal bus route, we managed to get onto the school bus for German elementary school students in the neighborhood. I don't know if it was sadder that the bus driver mistook us for 12-year-olds or that we didn't realize that we were the oldest people on the bus. Either way, we didn't realize we were on the wrong bus until it was too late. Thanks to this super helpful little girl on the bus who noticed the 2 lost Americans next to her, we eventually got onto a tram that took us to the University, barely catching our ride to Amsterdam.
Here is downtown Amsterdam. The strip of stores were very interesting. You got everything from souvenir shops, expensive clothing stores, and burger kings next to sex toy stores and pipe shops. All souvenirs tended to be plastered with weed-leaf images or formed in the shape of a certain part of the male anatomy. Needless to say, I didn't buy anything here.
Everyone in Amsterdam rides bikes apparently. There was the most epically large bike-garage downtown. Picture just concrete levels and levels of millions of bikes. Forget losing your car in the Wal-Mart parking lot. Try finding your bike in this mess.
These photos above are of the 'Dam' monument in downtown, Amsterdam. It acted as the meeting place for our group several times. It was also a huge attraction for swarms of pigeons, of which we were very weary of.
We went on a boat canal tour of Amsterdam which was pretty cold and wet. But it was a great way to quickly see all of Amsterdam. There was a lot of interesting architecture. The most identifiably Amsterdam-esque were the tall, narrow, side by side, buildings with flat faces and teetering statures. Among other buildings that caught my attention were the elaborate towers and cantilevering modern glass structures.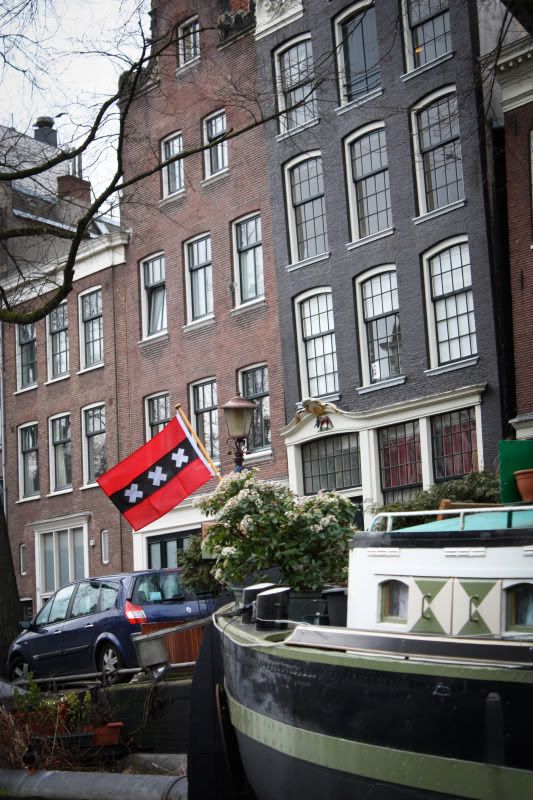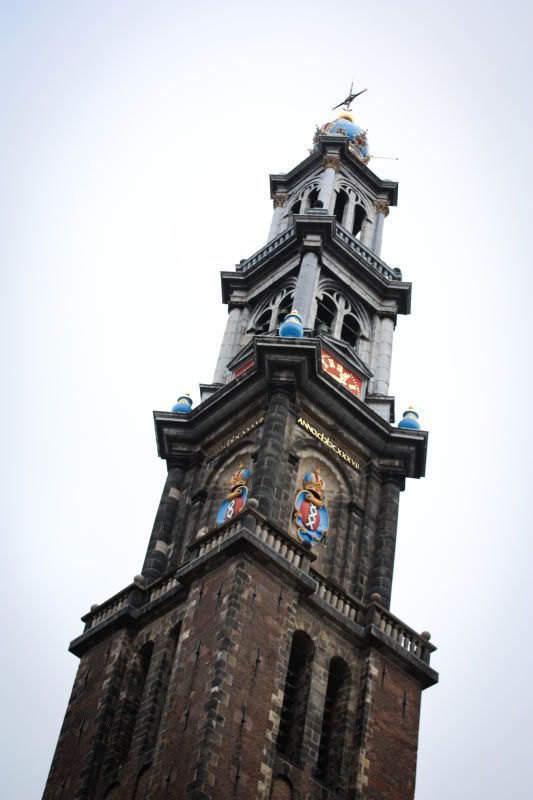 Sorry this post doesn't include an outfit. I generally wear the same thing; a black trench coat, black skinnies, and leather boots everyday to school. The only thing that changes are my scarves from day to day. I'm building quite the collection. I'm really excited, you can't really wear scarves in Texas without looking over-ly trendy.
Thanks for checking into my recent European adventures! Until next time! Tschuss!
Rach:]