The number of posts I start off with apologizing for being an atrocious blogger is quite terrible. But alas, here I am again, apologizing for 3 large blogger offenses this time.
1. Not keeping up a scheduled weekly post. Twice. Sorry for skipping 2 weeks of Blogger Sketch Sunday! I actually have sketches prepared for it, but no scanner available to upload them onto my laptop.
2. Not giving readers notice of my departure or lack of presence. Okay so I'm pretty much bad at this in real life too. I usually never tell people when I'm leaving or how long I'll be gone. Its personal flaw I never notice until its pointed out to me.
3. PHOTOBUCKET FAIL. This would happen to me the week I decide to not sign into my blogger, facebook, or email. Bandwidth limit exceeded? How embarrassing. Thanks photobucket for making me look like a complete fool in my week's absence.
And why do you ask was I so completely unable to access internet for a week?
Spring. Break. In. Italy.
Four friends and I decided to travel through Italy during our break. We went spent a few days in Venice then Florence then Rome. It was quite an experience being in a whole new country and seeing all of the beautiful sights and artworks. I took approximately 1,400 pictures during this past week so be ready for photo heavy posts! Due to the mass amount of photos I'm about to slam you with, I've decided to divide the week's photos into 3 separate posts for each city we visited.
Our trip started out pretty rough but it was still exciting. Amy and I woke up at 5 am and missed our bus to the tram stop. We had to catch the next bus and from there, took the next tram to Siegburg where our train departed from. We barely made our train by about 2 minutes but made it none the less. We had a layover in Munich, but made it safe and sound to Venice in the evening.
After some confusing searching through the city, through the narrow streets and over the canal bridges, we finally found our first hostel called the Venice Museum. The hostel didn't have the best facilities, but the people there were super friendly and we had a nice italian community dinner. The next day we went to our second hostel, which I forget the name of, in which I and the 4 friends traveling with me had our own room in.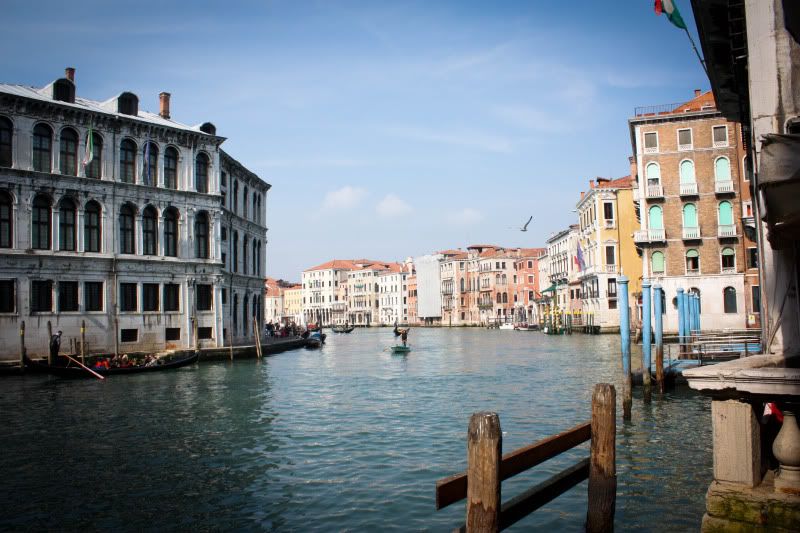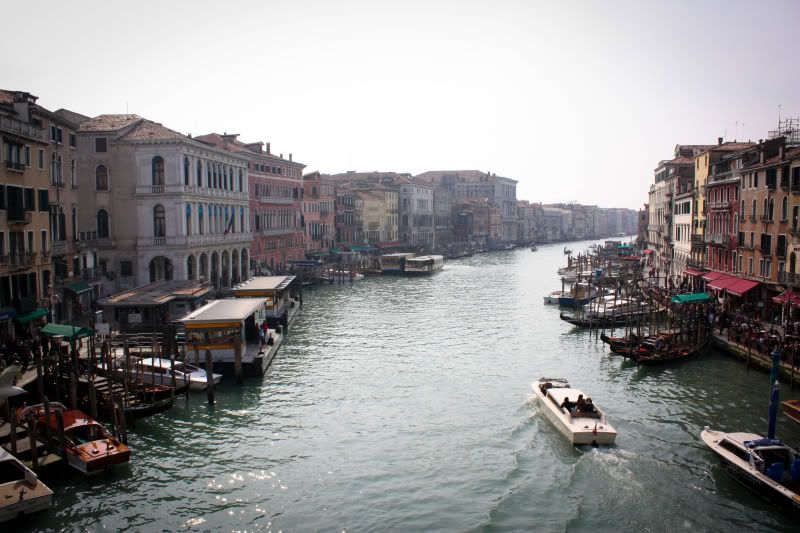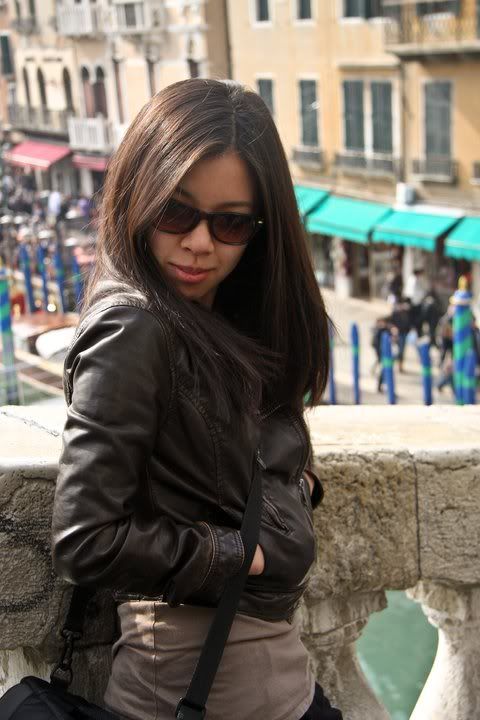 One of our first sights we stopped at was the Rialto Bridge. There were lots of shops and a beautiful view of the canal from the top. Most of the stores were tourist-y and overpriced, but it was a great place to see. This here is my attempt at seducing Amy. Be prepared to see me wear this leather jacket the entire trip. I'm so happy I got to break it out and put away my heavy black coat.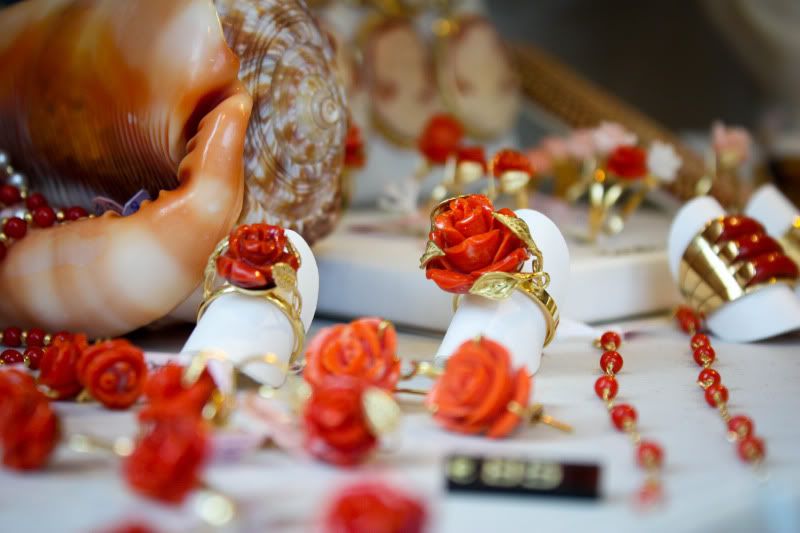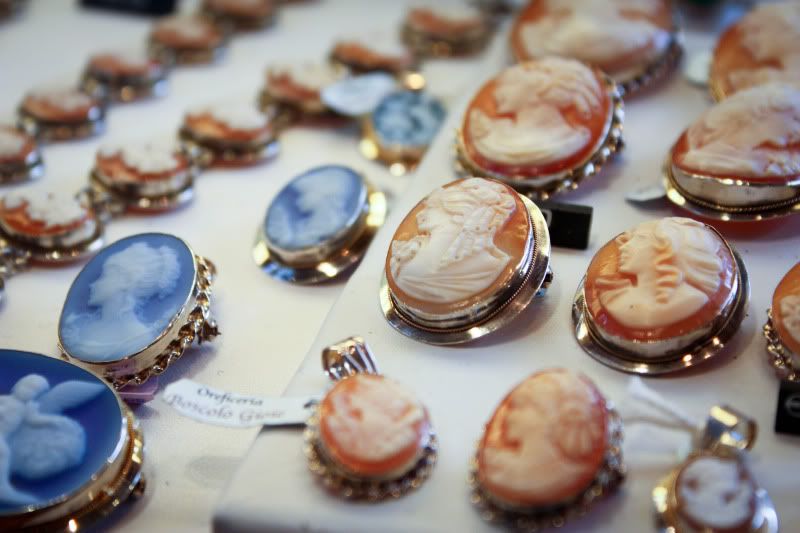 A lot of the blown glass shops had lots of glass candy which looked delicious, but dangerous to eat. I wanted to buy a few for my sisters, but the nice ones were rather expensive and the cheap ones looked badly made.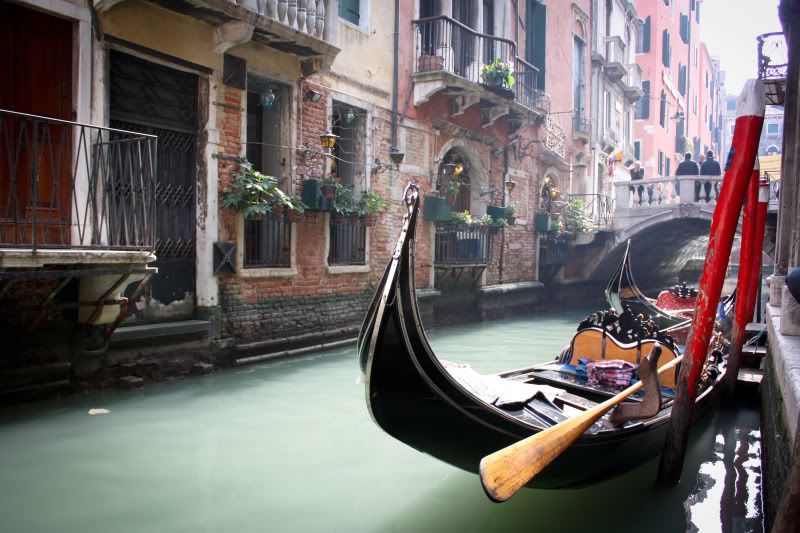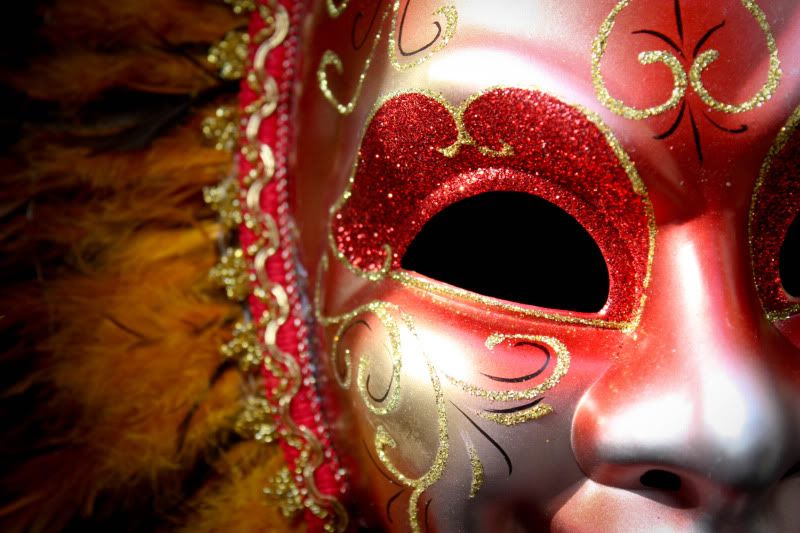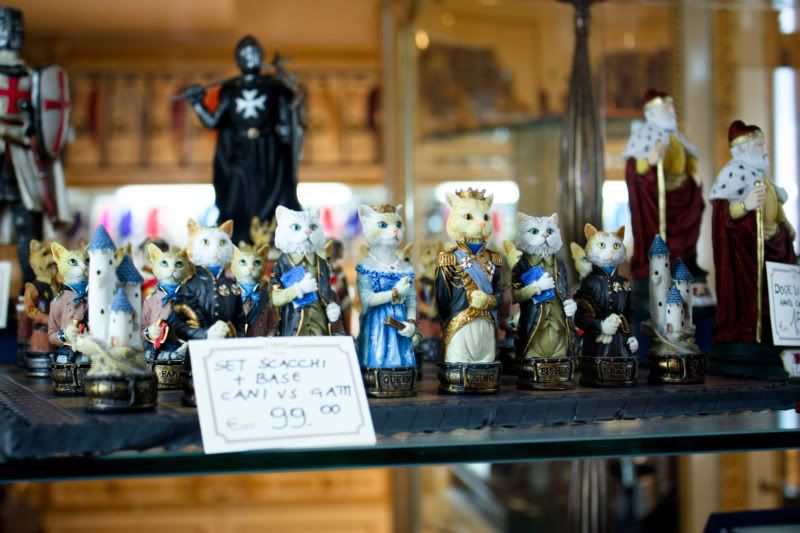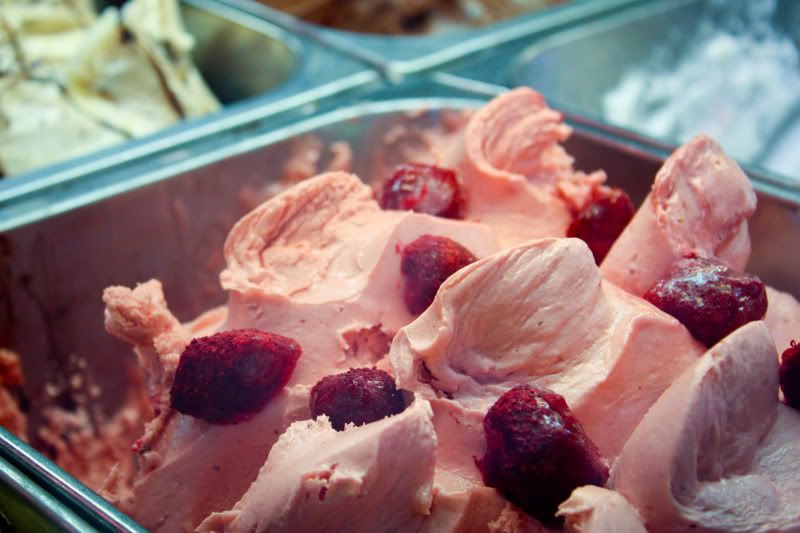 Every single gelato shop in Italy was so tempting. I only got gelato once on the trip, but had it not been so expensive and had I not been careful to avoid tourist traps, I would have probably bought gelato about 20945805 times a day.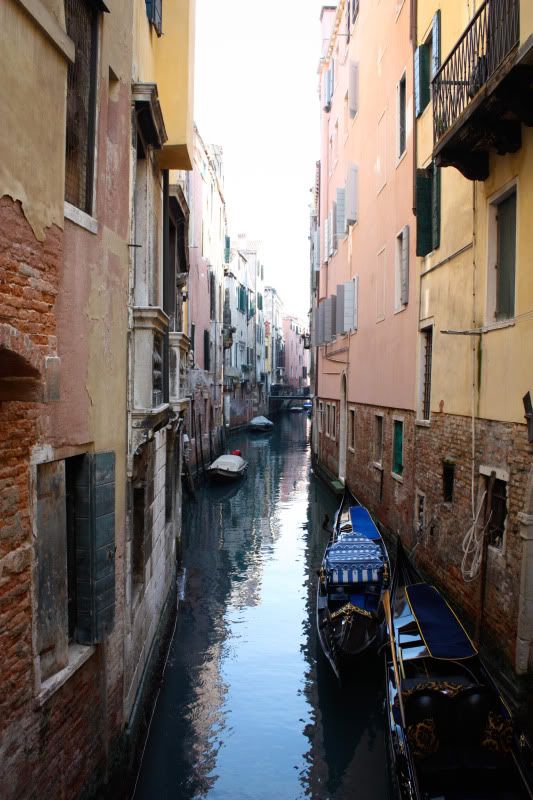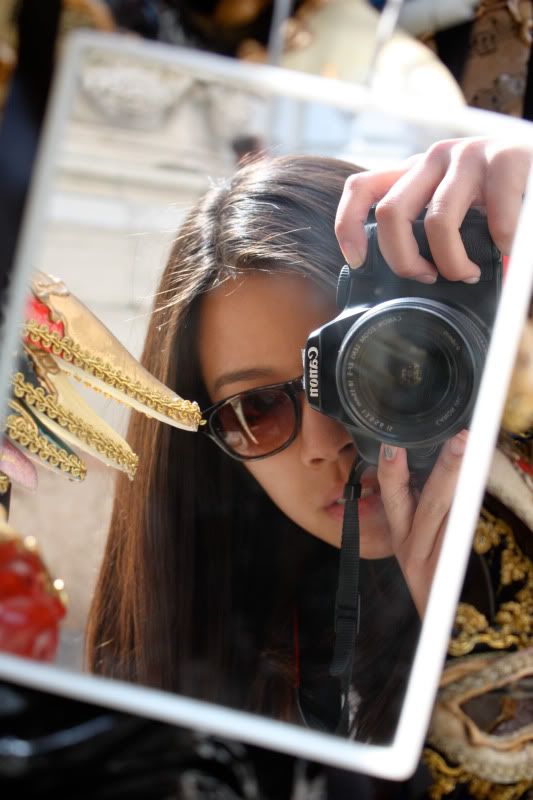 I always take reflection shots, if you haven't already noticed so far in my travels. They are great for recording what I look like in a certain time of my life and the environment I was in at the time.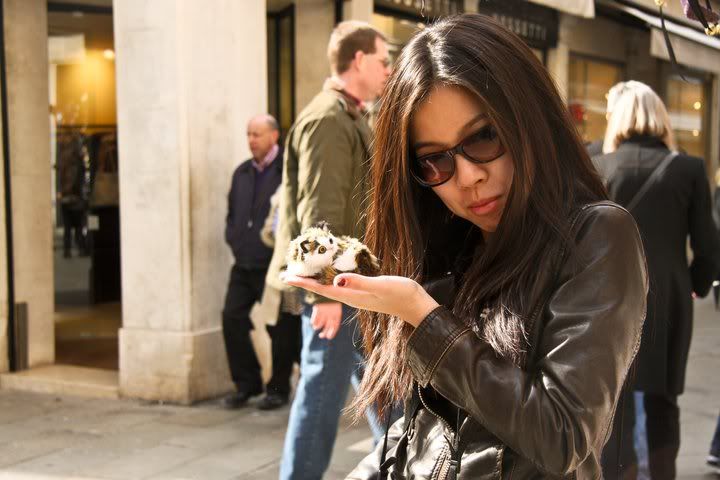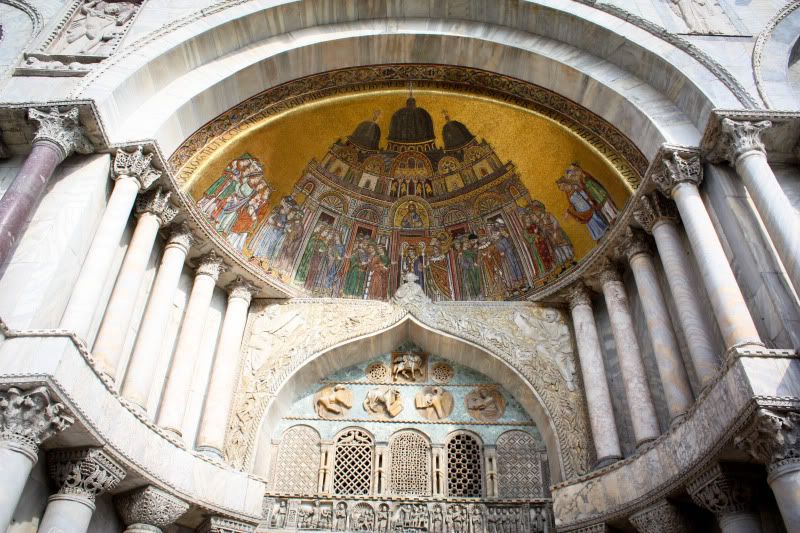 The St. Mark's Basilica was gorgeous on the outside and featured many stunning gleaming gold mosaics. But they didn't allow cameras inside and charged visitors to see everything important so it was sad.
The Piazza San Marco was beautiful. I had studied about its double row of arches before in Art History back at UT, but never did I expect to actually see them in person ever in my life.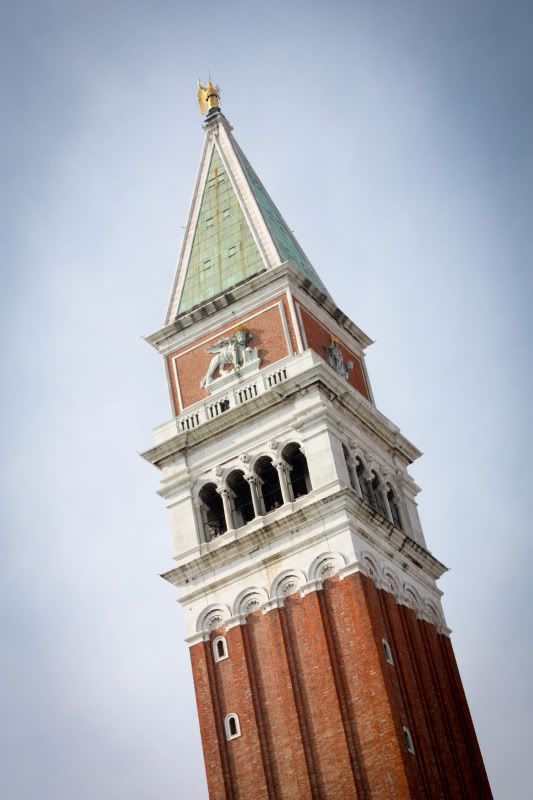 We also took a long walk through Venice to find the bridge over the canal to the Church of the Madonna della Salute. There we witnessed a group of British girls in a tour group. One of which apparently lost her shoe.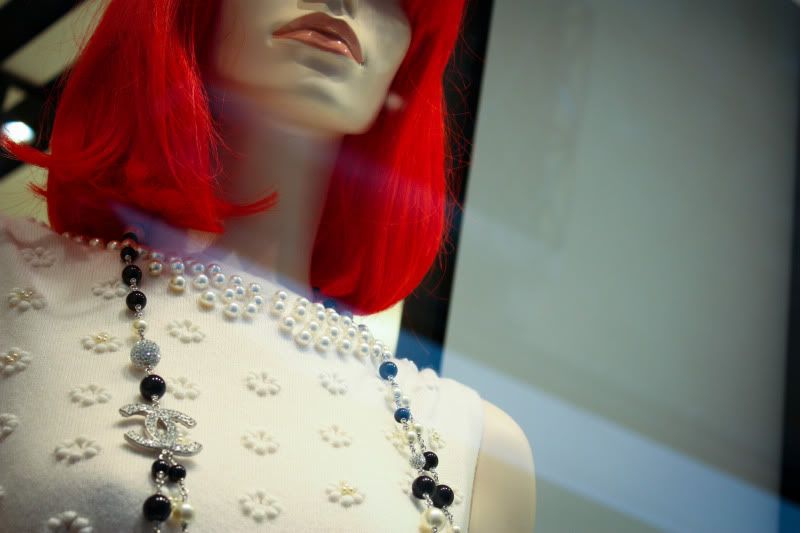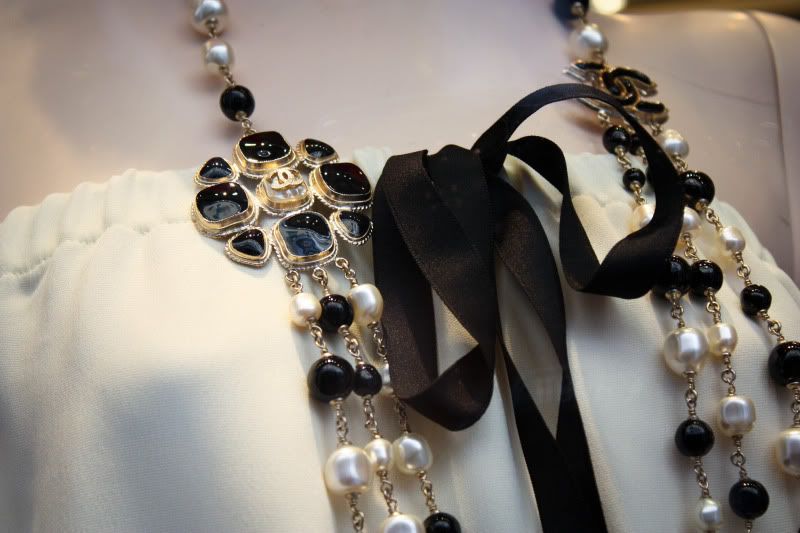 I couldn't help but pause at the Chanel store we passed through the streets. The iconic double-C's on this necklace called to me. I saw lots of imitations of this later at street vendors throughout Italy.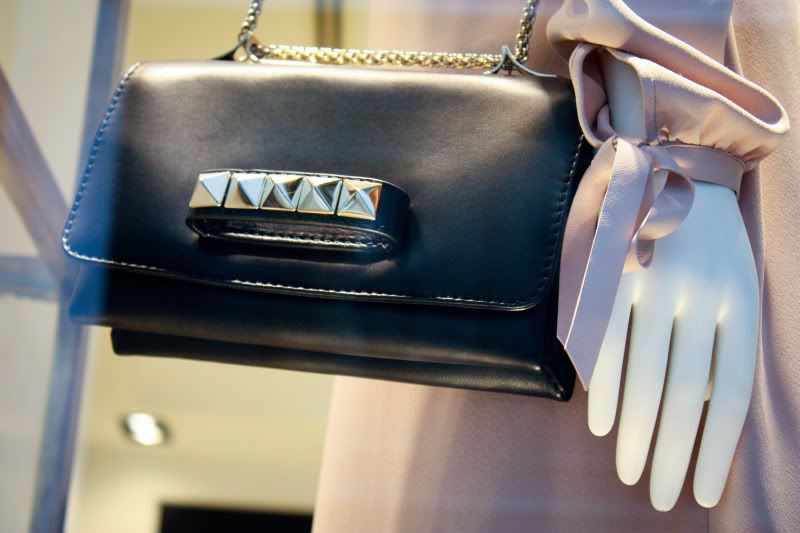 I absolutely fell in love with this Valentino purse. The simple shape with a touch of tough in the studs. You could take the strap off and use the studded band to carry it as a clutch.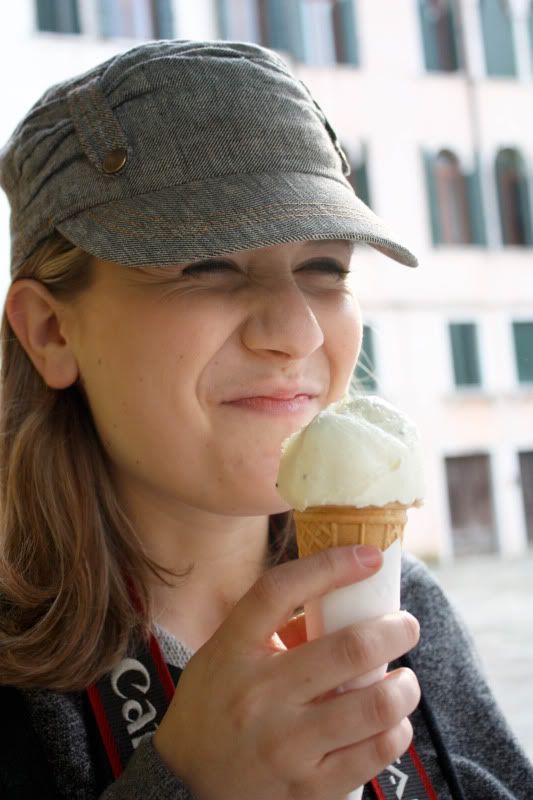 Amy being adorable when we all got gelato!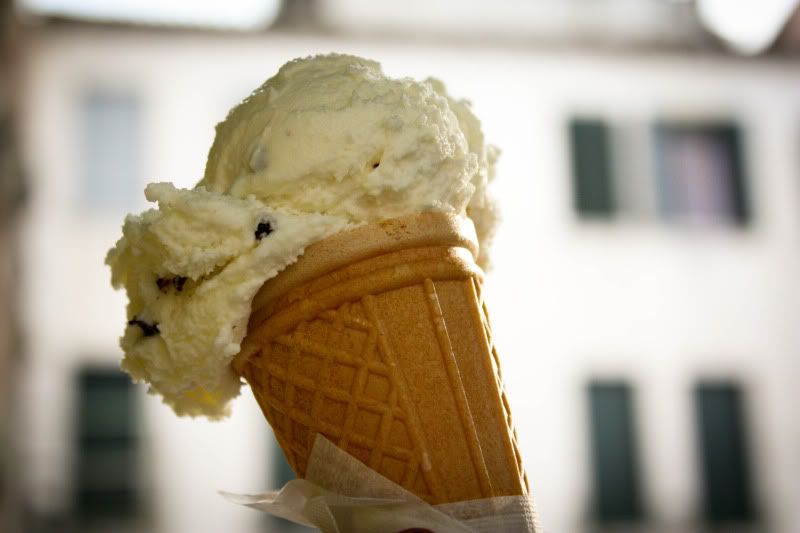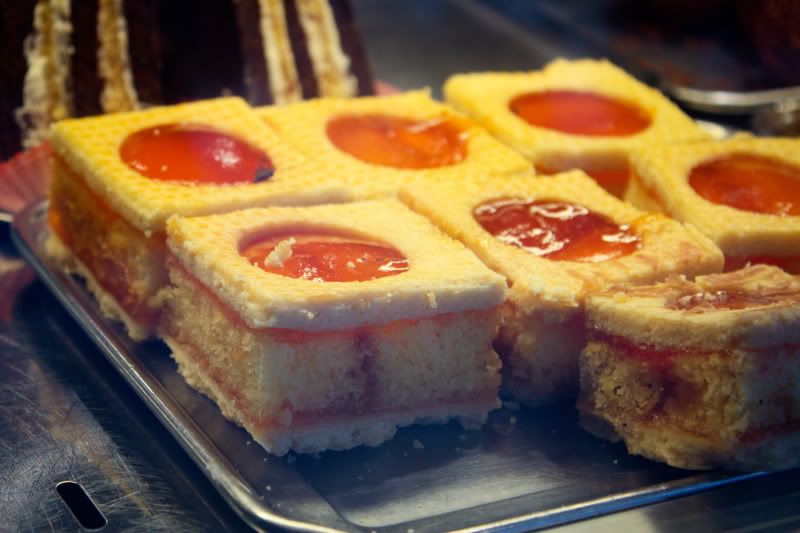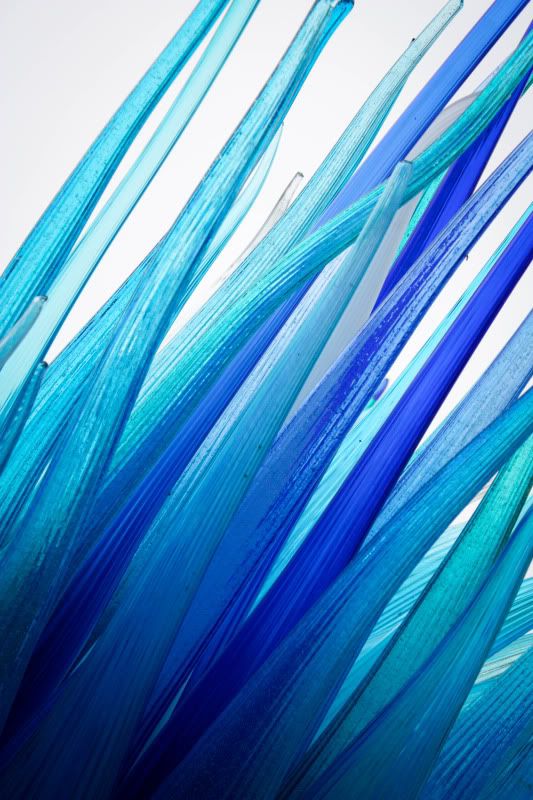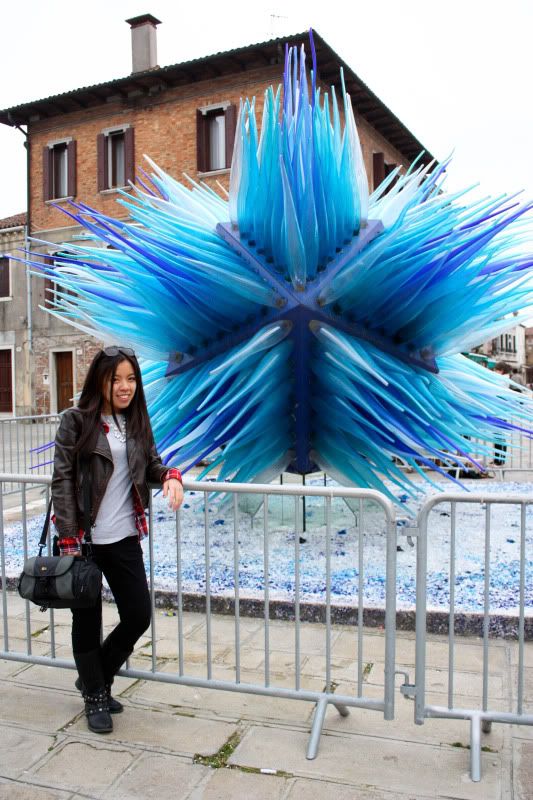 We visited the island of Murano which is known for their blown glass factories. We found this amazing glass sculpture outside. This is as close as I get to an outfit post again, sadly. I tried to pack as lightly as possible for this week while still staying stylish. Unfortunately these studded boots I depended on got worn in, to the point where they aren't waterproof anymore.
I promise I am not this much of your stereotypical asian tourist. At least I try not to make cute-sy peace signs and pose cheerily in front of monuments while constantly getting in other people's way and taking far too many pictures of everything. Okay well I do take pictures of everything. What can I say.
Stay tuned in to see my photos from Florence and Rome next!
Rach:]