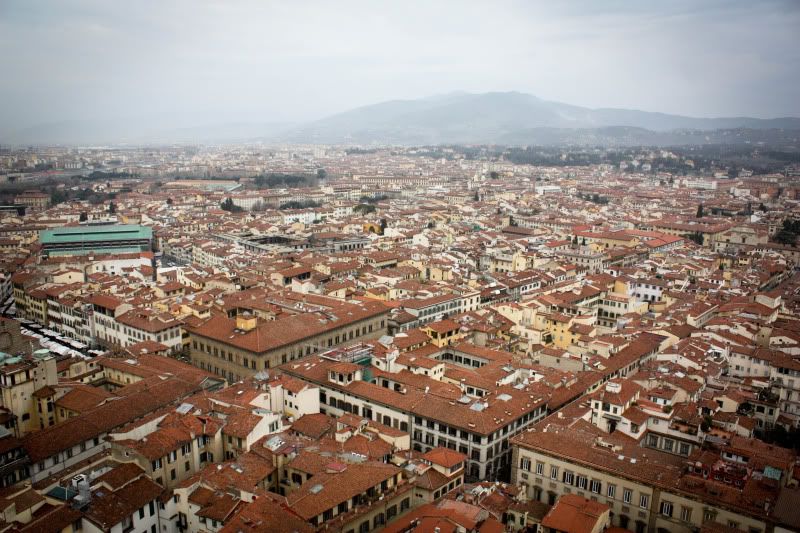 Continuing our trip in Italy, we checked out of our last hostel in Venice and took a 2 hour train ride to Florence. Upon our arrival we wandered to the Academy Hostel, which astoundingly, was located less than a minute from the Duomo itself. This hostel was pretty nice. We didn't have our own room, but they had the best facilities of any of the hostels we went to. They had a great community atmosphere and offered free snacks at 6:30 every evening to allow people to meet each other.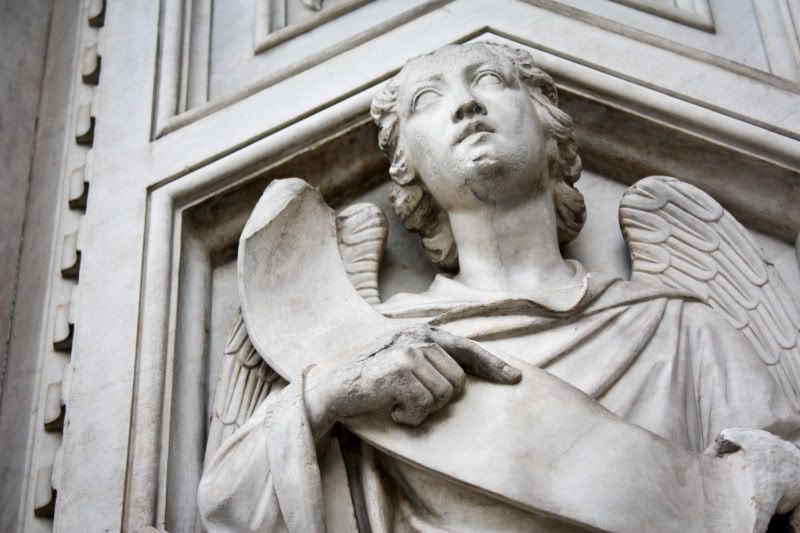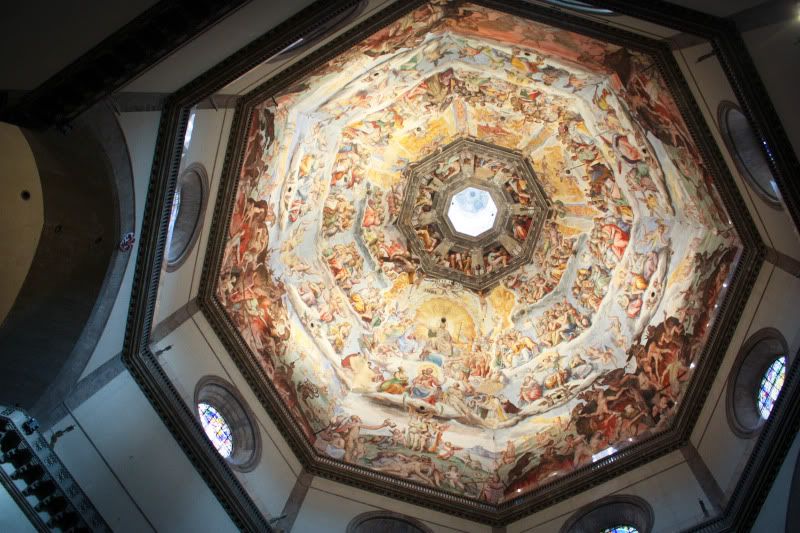 As you can see, our first immediate stop was the Duomo. Since it was right next to our hostel we had to see it first. The outside of it was detailed with so many intricate sculptures and paneled with pink and green stone. The inside was equally breathtakingly beautiful.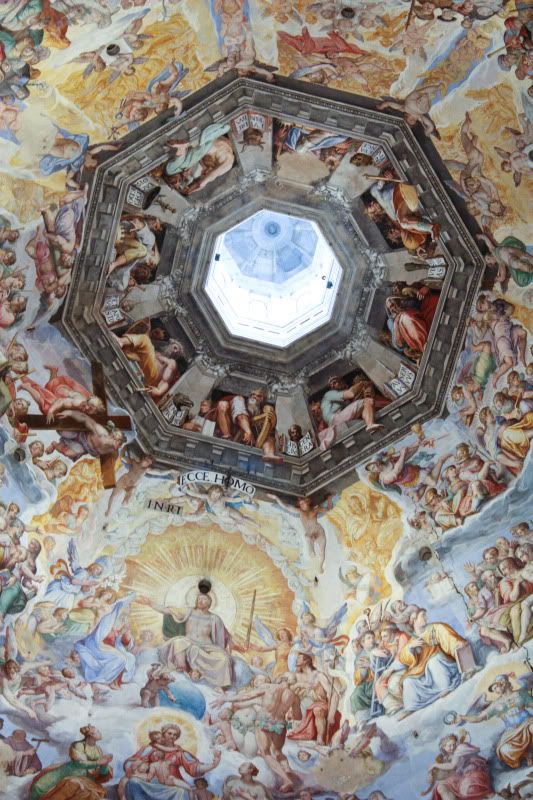 The paintings on the inside of the dome in the Duomo were insane. Closer up, their detail isn't phenomenal, but the piece as a whole is incredible. At that scale and height, its impossible not to be in awe of it. The work has an interesting part at the top center of the dome where the perspective was made to look as if the people are actually hanging down into the space and the columns are real.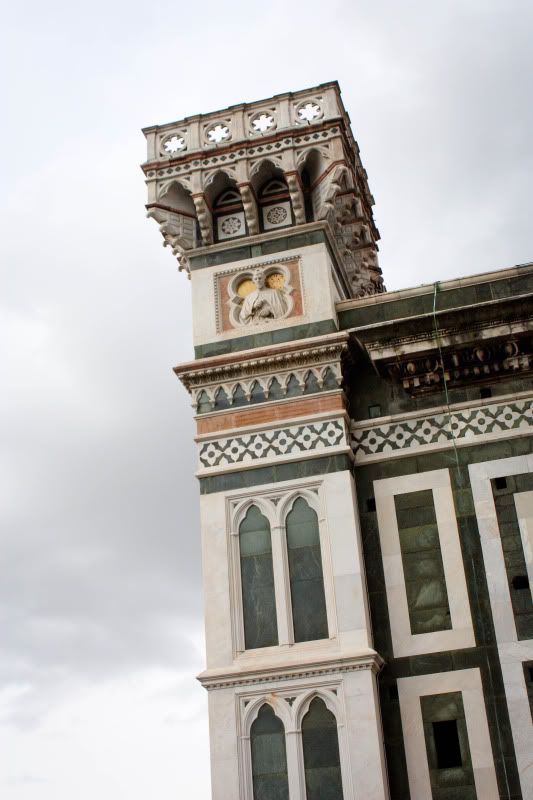 After we checked out the Duomo we decided to climb the tower outside of it. Although the Duomo itself had 460 something steps and the tower had about 400, the tower somehow felt so much worse to climb. The view at the top was pretty much worth it though.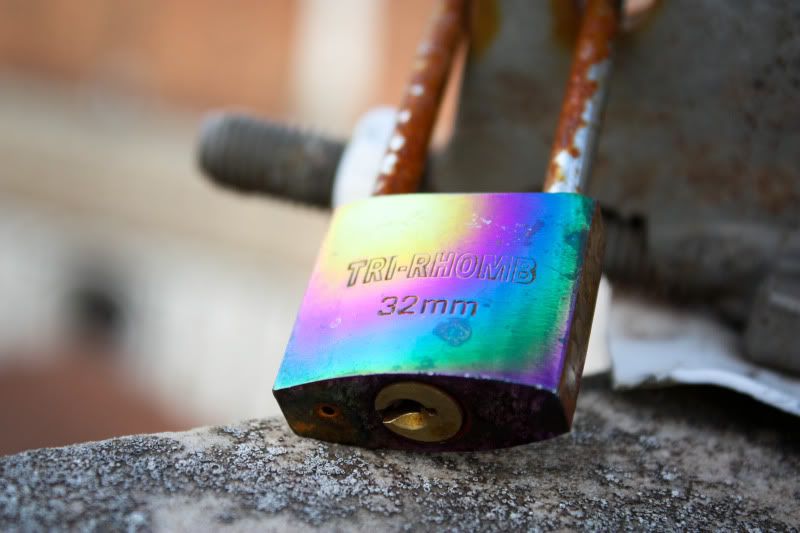 I found this gorgeous lock at the top of the tower. Its common for European attractions like bridges and towers to have locks attached all over them. Usually couples come together to place the locks on and throw away the key together to represent their love.
Got to have my touristy photo with the Duomo behind me. I tried to pack a lot of red, black, and white clothes this trip to better coordinate outfits and re-wear clothing over and over. Its hard to do without hitting the gothy dark stereotype, but I do my best.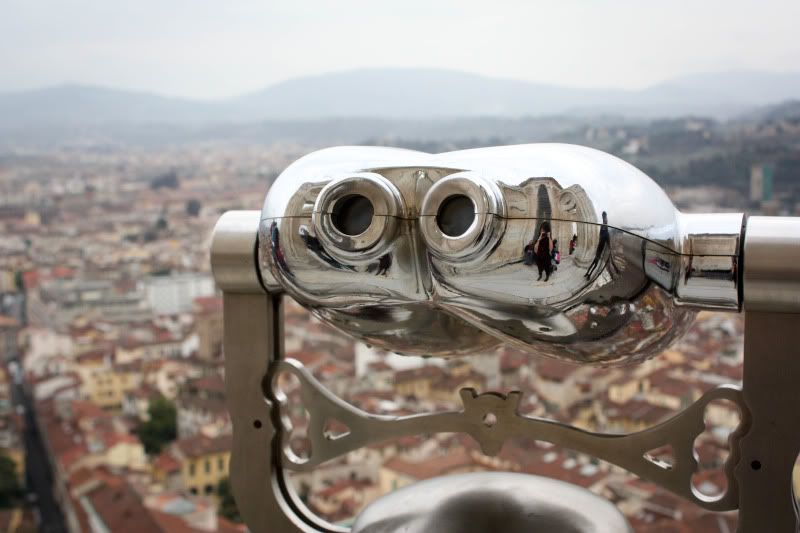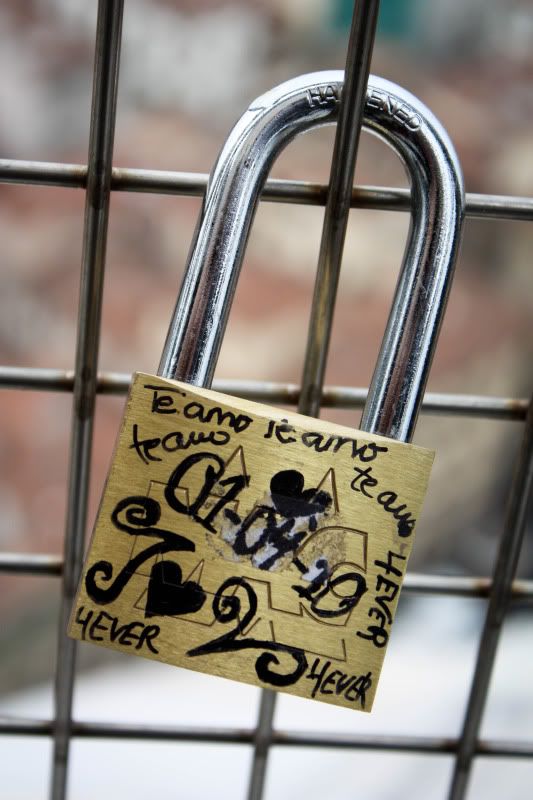 Another lock on the top of the Duomo that a couple placed there. I love that they hand wrote messages and the date on it.
We stopped by a Tuscan restaurant recommended to us by our Art history Professor. It was pretty darn amazing. The portions weren't huge, but the prices could not be beat for pasta this good. I feel uncomfortable not speaking Italian in such an authentic environment, but at least I know we weren't in some over-priced tourist trap full of english-speakers.
We came across the fountain of Neptune next to the fake David. I don't have any pictures of the real David by Michelangelo because they wouldn't allow cameras in the museum.
The Palazzo Vecchio that I also studied in Art history back at UT. Again, never thought I'd see it in real life.
These statues were in the Piazza della Signoria. This one above in particular is phenomenal. Granted it is about a rather brutal subject. The Rape of the Sabine Woman is an incredible piece. The curve of the feet. The pressing of the flesh. The twisting of the muscle. Its one work you have to see in person.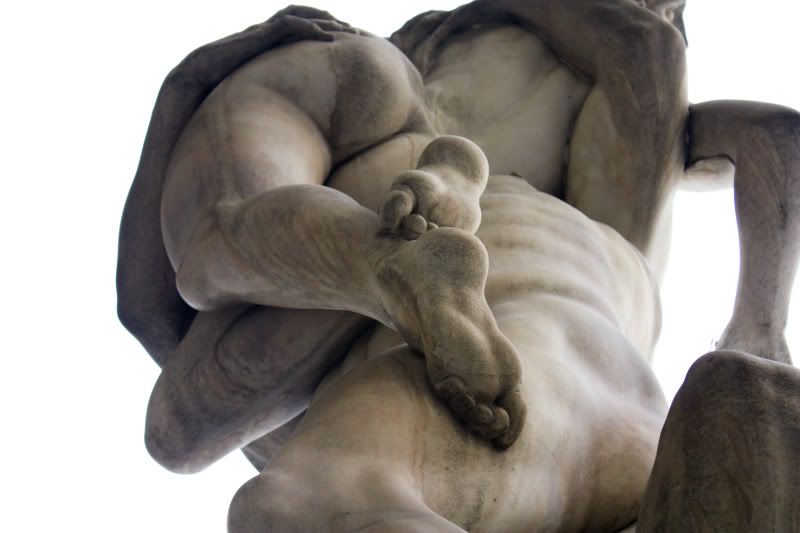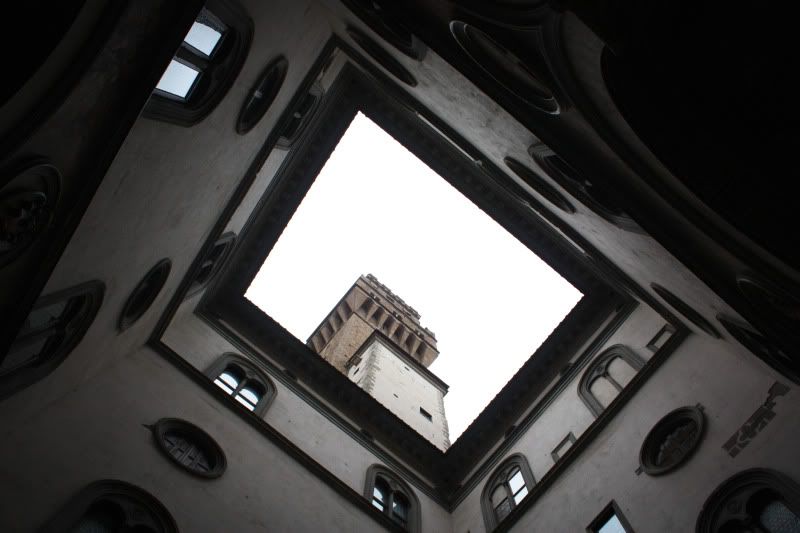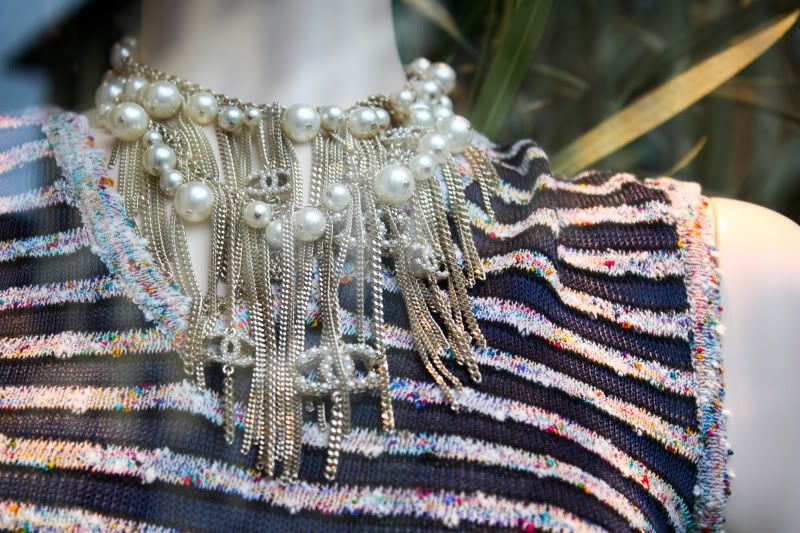 I took a break from the seriousness of ancient sculptures with tons and tons of historic meaning to photograph the Chanel store and a bakery nearby also in the piazza. I love the multi-strand chains and pearls in this necklace.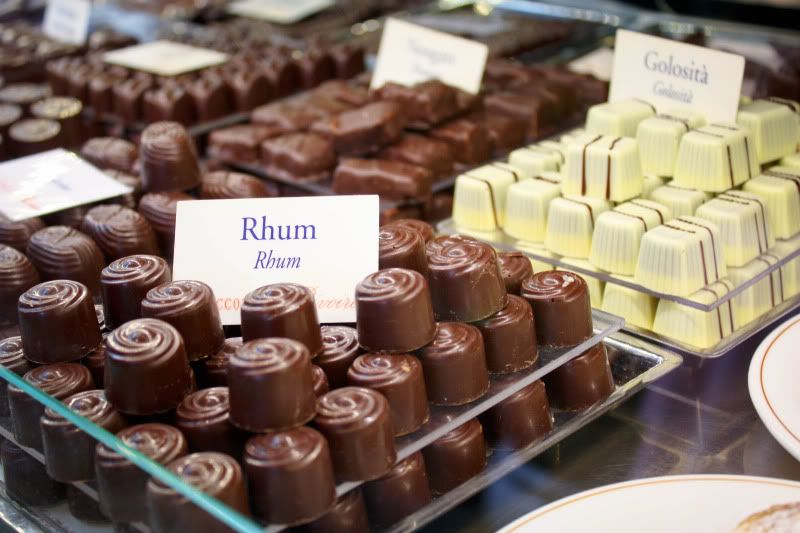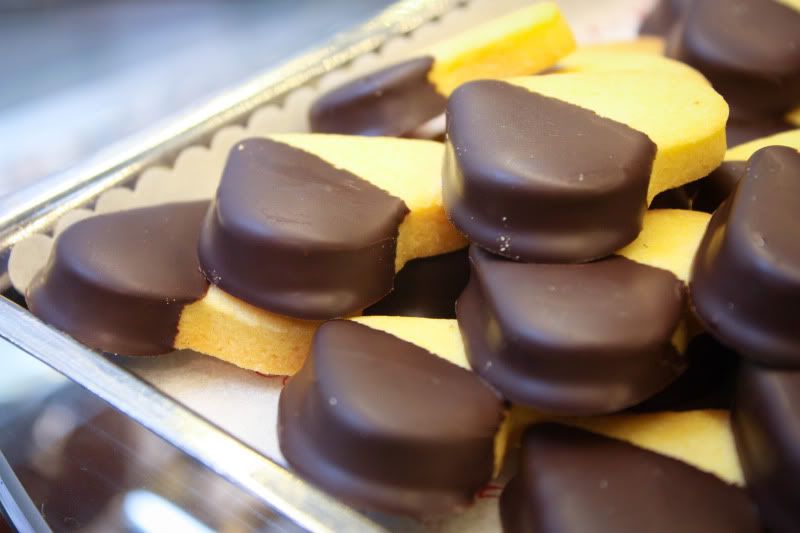 Oh Em Gee. I love sweets. I am so shocked I didn't get kicked out of this bakery for taking pictures of their food. Although I was getting some major stink-eye from the Italian waiters. It was so worth it for these mouthwatering photos. And come on. If your bakery is next to a plaza of priceless sculptures, you've got to expect some crazy tourists.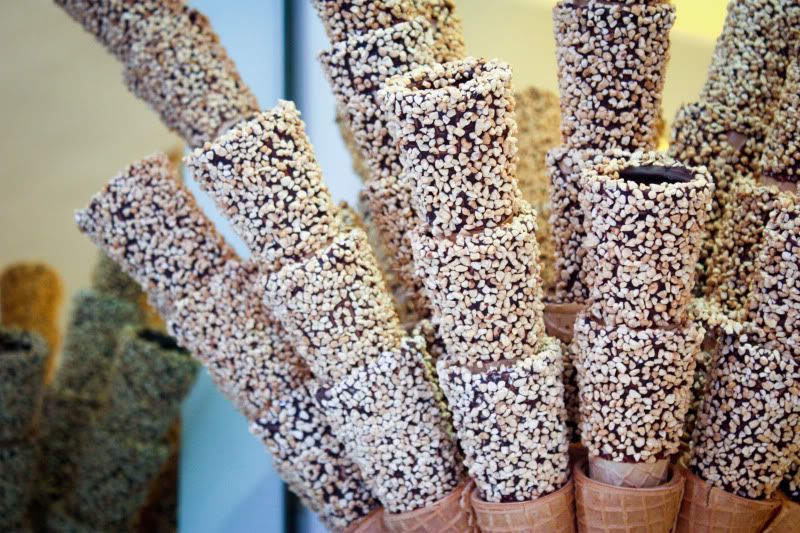 Mmmmmm. GELATO. I really wanted some ice cream, but I refused to buy gelato any where within 50 feet of a huge tourist attraction. Their prices were so hiked up.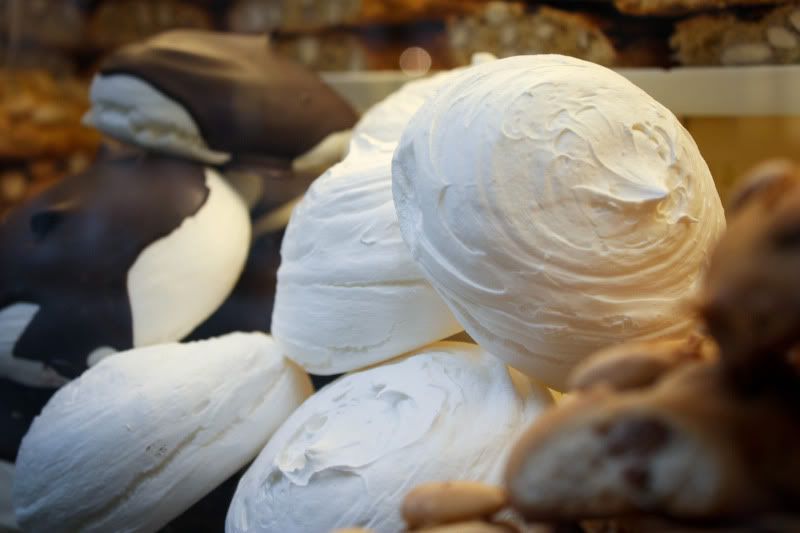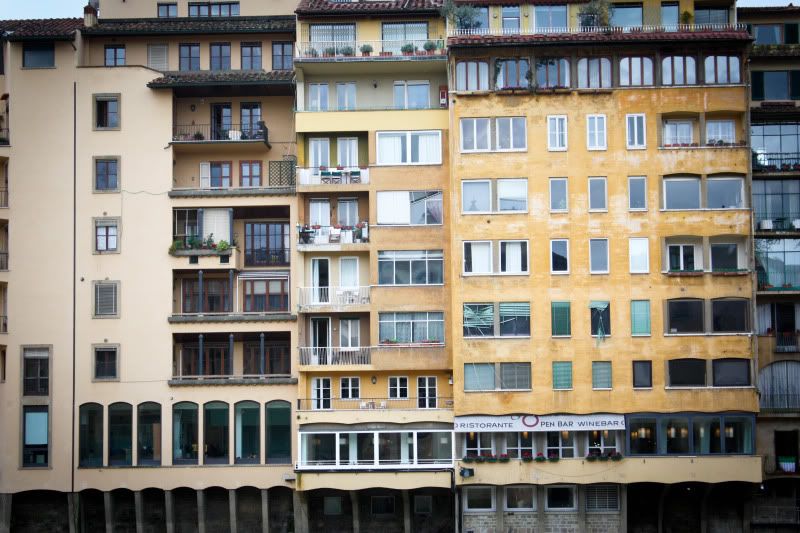 These photos are of the Ponte Vecchio, a bridge that crosses over the Arno River and features many houses stacked onto it. Most of the buildings are shops, but I loved the worn color of their walls and window shutters.
These stickers were on Do Not Enter signs all throughout our trip. I loved them.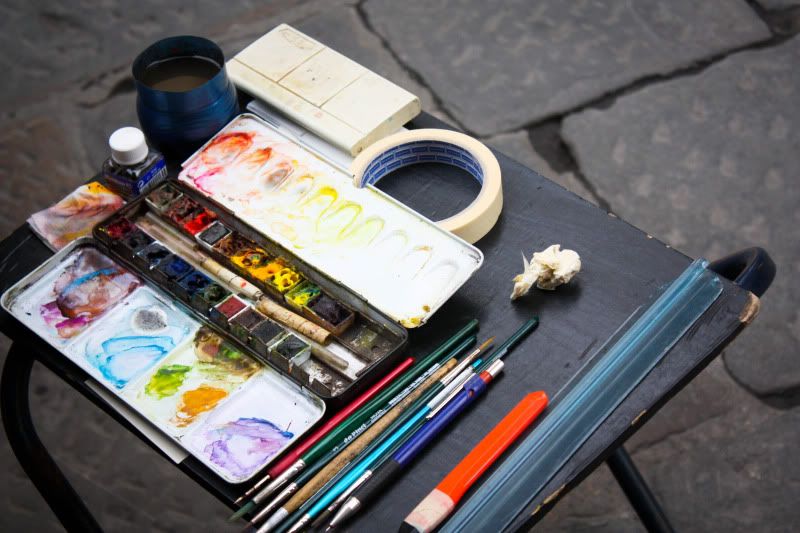 Our group also went on a wild goose chase for an artist's plaza which we did not find, sadly. I settled for taking a picture of this street artist's paint palette.
All and all, Florence was a great experience. It was a good balance between Venice and Rome. It wasn't completely dead and void of night life like Venice, but it wasn't overly bustling and packed with tourists like Rome. Soon I will have my photos from Rome posted, so thanks for reading and stay tuned!
Rach:]