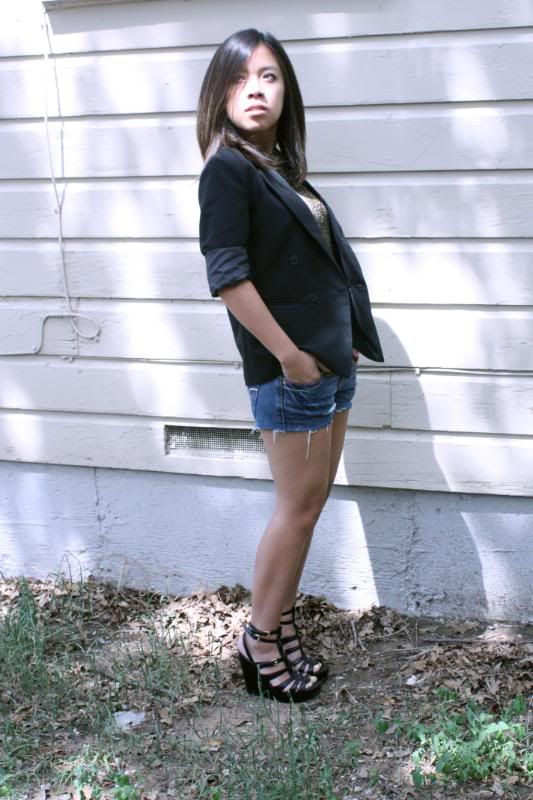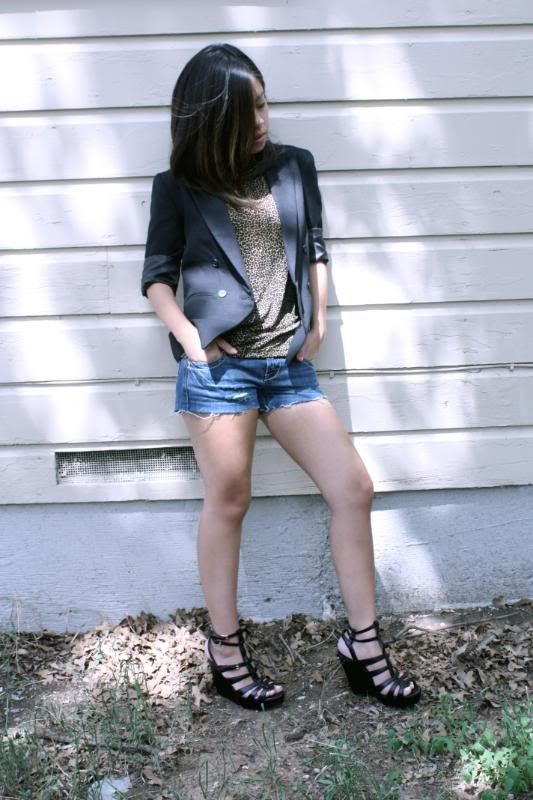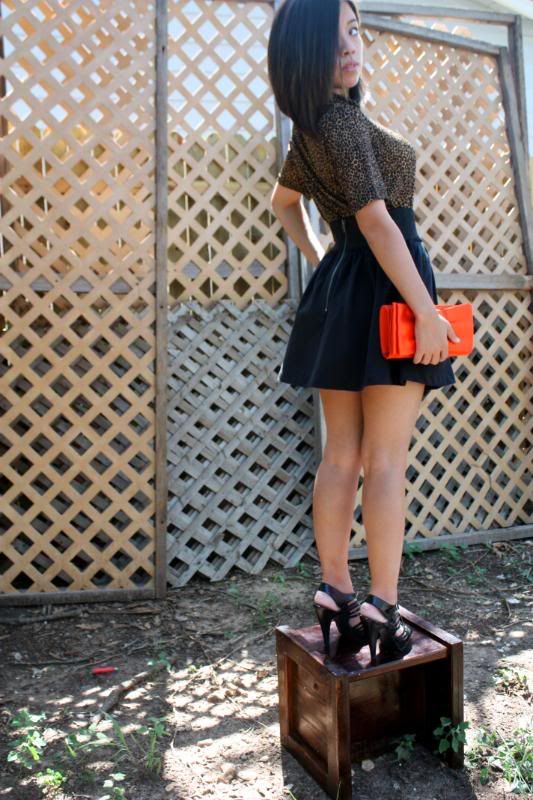 [First Outfit: Black blazer, Leopard print top, Denim cutoffs-thrifted. Gladiator heels-Forever21.]
[Second Outfit: Leopard print top-thrifted. Black skirt-Oxford and Regent. Orange clutch-JCPenneys. Black heels-Target.]
So these pictures are from almost two years ago when I first started my blog. These are outfit outtakes so old I completely forgot about them. Do you ever get that feeling when you look back at a photo of yourself, that you have absolutely no idea who that person is anymore? My high school art teacher used to always tell us that so many things could happen in a calendar year and even though I thought I completely understood what he meant then, I now see that 4 years ago I had absolutely no idea.
A lot of bloggers do their year recap posts in January when the new year actually starts. And they chart their blog's success and the amount of publicity and notorality they have received since first starting their blog. Well I am a simple average person, so the changes in my life in the past year have nothing to do with my blog. I am not a very open person so this is probably one of the most personal posts you will ever see from me. While I can't express details, I'm sure all of you can relate.
Its just that you get to a time in your life when you look back and wonder, what were you really doing this entire time? Why were trivial things so important to you then? Why did you put yourself through things that weren't necessary? And why did earlier times seem so much more simple than the present? I look back and remember when I was so much happier and I didn't even realize it. I've come to a point where I know I'm not the girl in these pictures anymore, but I don't know who I am now either.